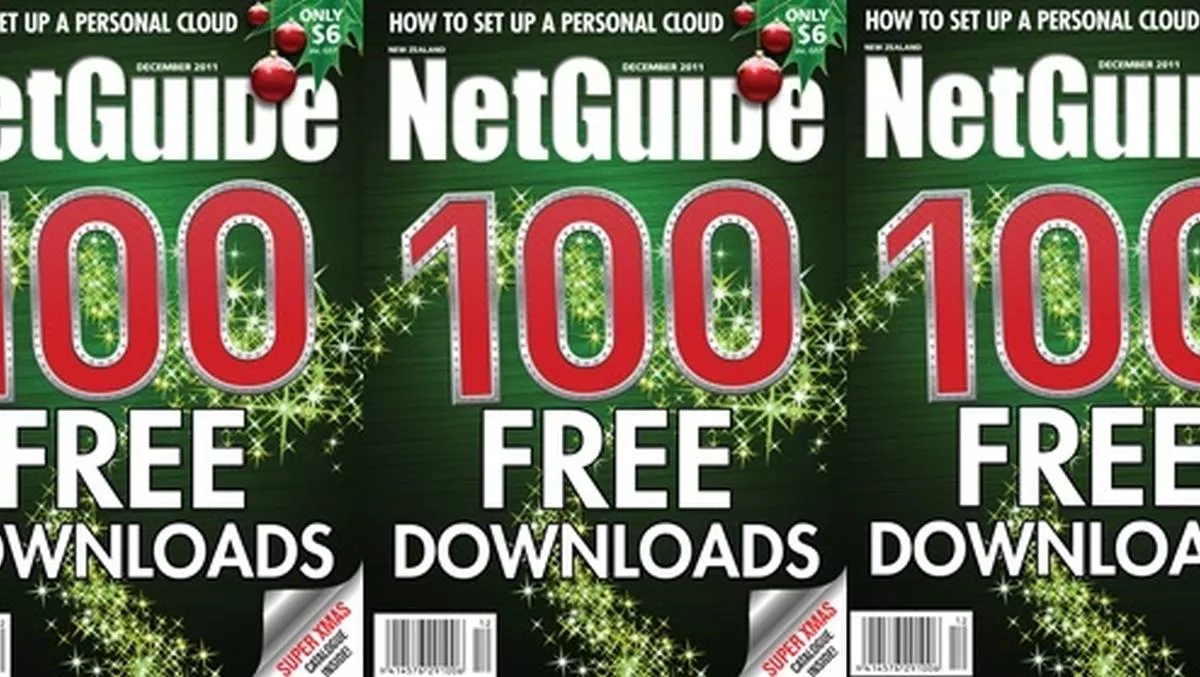 This Month's NetGuide brings Christmas home
By Contributor,
10 Dec 2011
FYI, this story is more than a year old
Here at NetGuide we are all about two things: awesome stuff on the internet and free goods. And if you're reading the magazine then you probably are too. So this month we're proud to bring back our popular 100 free downloads feature for you to enjoy. Who said there was no such thing as a free lunch?
With Christmas just around the corner, there's sure to be lots of food, drink, family and shopping! NetGuide is here to help you find the perfect tech gifts for everyone on your list. With all the awesome gadgets we've rounded up in this issue, you may want to slip a copy to whoever is shopping for you too!
Speaking of the holidays, if you're planning on doing some major cooking or baking this season (or maybe you'll just be doing the eating), check out our foodies tips and tricks from Google.
There has been a lot of talk about 'the cloud' these days. What is it? Who should use it? How does it work? In this issue of NetGuide we look at the personal cloud as a way to keep your content secure at home and under your control. Unlike public clouds, a personal cloud allows you to keep all your content in one safe place on your home network. Share files, stream media and access your content from anywhere! We'll guide you through setting up your own personal cloud.
Finally, we've got a double hit of futuristic technology, including coverage from the Robotics World Cup and what's hot in 2012 - social media and tech trends we'll all be obsessing over.
All that plus all the news, views and tech reviews you just can't live without.
Pick one up from all decent retailers for just $6, or get the current issue (or any back issues) here.
Alternatively, why not get a subscription? You can get one for just $59 here, and if you subscribe with the December issue, you'll get a free Gecko screen cleaning kit for use on smart phone, tablet or computer screens!