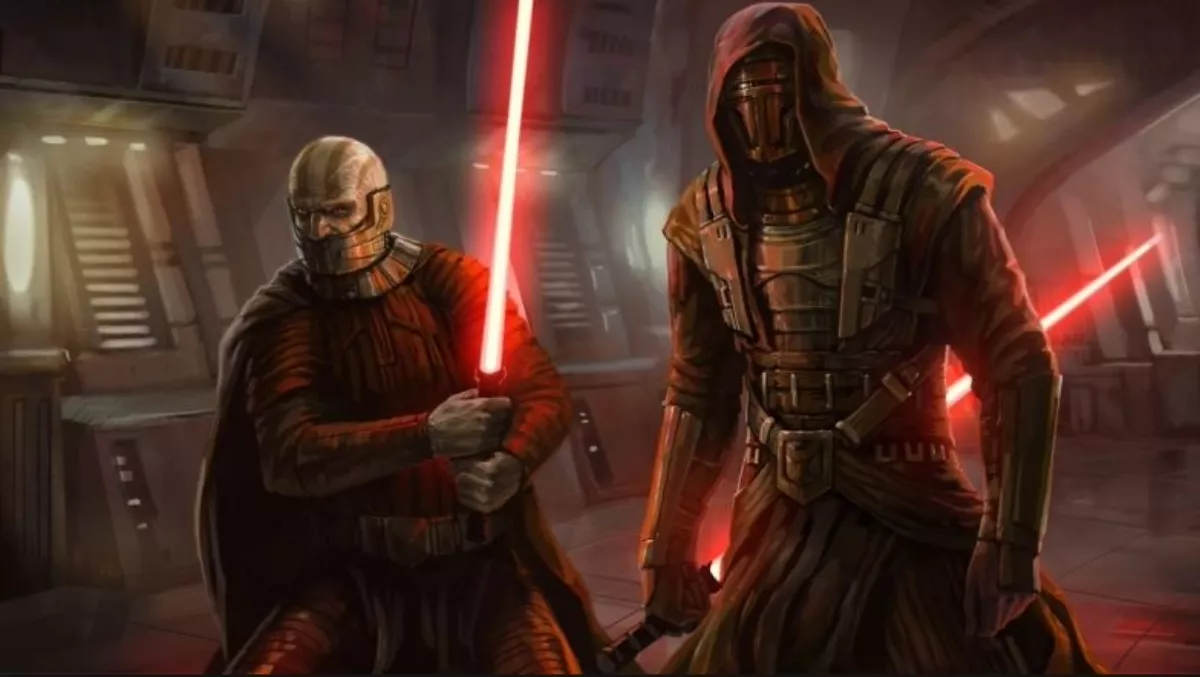 Three classic Star Wars games to play right now
FYI, this story is more than a year old
Today is May the 4th one of the most exciting days for Star Wars fans across the globe.
However, despite all of the more recent news from the galaxy far, far away, I would like to throw it back a notch and show off some of the best Star Wars games ever made (in my opinion).
So sit back and relax, grab your Millennium Falcon shaped plushie and strap on your lightsaber because these are our picks for the top three classic Star Wars Games.
Star Wars Jedi Knight: Jedi Academy
Star Wars Jedi Knight: Jedi Academy is a 2003 first and third-person shooter action video game set in the Star Wars universe.
Everything about this game is nearly perfect, and it is about as close as you'll get to create your perfect Jedi character.
In Jedi Academy, the player gets to create their own Jedi padawan to train at Luke's new Jedi school on Yavin.
However, things soon get crazy as players run into a Dark Jedi Cult that worship an ancient Sith Lord.
Players have access to an array of Light side and Dark side abilities and must battle their impulses to reject the evil within themselves.
On top of this Jedi Academy has one of the best lightsaber combat mechanics I have ever seen, where players create and shape their lightsaber and combat style to suit them.
Other than the outdated graphics this game is spectacular and I can highly recommend it to any fan of action games.
Star Wars: Knights of the Old Republic
Star Wars: Knights of the Old Republic (Kotor) is a role-playing video game set hundreds of years before the events of the films.
The game is set in an era where there were thousands of Jedi and Sith clashing in an all-out war.
In Kotor the player once again gets to create their own character to take on the lead role in the story.
Although the customisation options in Kotor aren't quite as diverse as Jedi Academy they are still enough to give your character a unique feel.
This is one of BioWare's first breakthrough success RPGs and that in itself should be enough to tell you that the story is epic.
It has a series of twists and turns that would make any Star Wars fan beg for more, along with some of the most memorable characters in the Star Wars expanded universe.
On top of that it has a strategic, yet epic, combat system where players can spec up their character to be everything from a gun-slinging soldier to a duel wielding force user.
The graphics are getting a bit dated, however, there are plenty of mods that fix this issue.
Star Wars: Battlefront II (2005)
Star Wars: Battlefront II is a first- and third-person shooter video game based on the Star Wars film franchise.
Developed by Pandemic Studios and published by LucasArts it is a sequel to 2004's Star Wars: Battlefront and the second game in the Battlefront series.
This game is essentially everything the modern takes on Battlefront should have been.
It offers massive battle sequences, dynamic space combat and trooper customisation all without the need to spend a single extra penny.
It comes with a host of exciting game modes including my favourite, Galactic Conquest, in which the player chooses a faction and Era and attempts to conquer the galaxy in a dynamic real-time game world.
It also pioneered online multiplayer with massive PvP games.