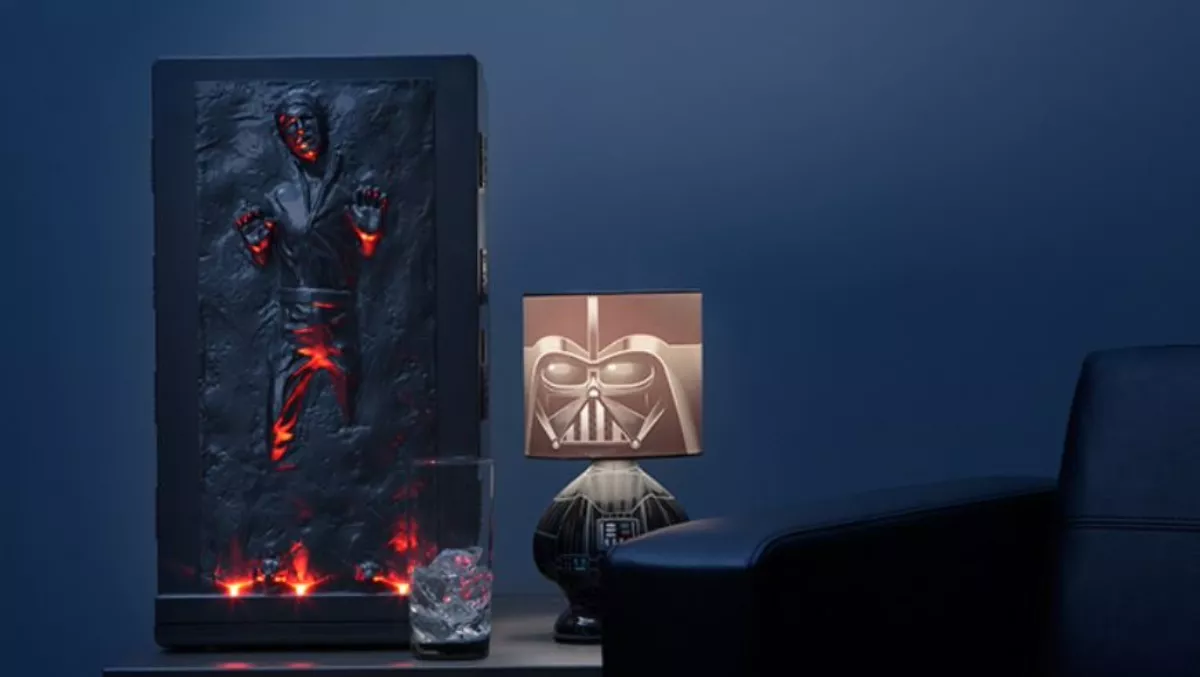 Three ridiculous pieces of tech for the ultimate Mancave
FYI, this story is more than a year old
Ah, the humble mancave, a place traditionally filled with empty pizza boxes and half-finished cans of beer.
However, if you are tired of this truth and if you're looking to upgrade to the mancave of the future you have arrived at the right article, as long as you have a lot of disposable income.
Here are three of the most excessive technologies to pimp out your mancave with:
Ergo Electric Recliner
Everyone knows that one of the essential parts of the mancave or ladylair is the comfy chair.
Introducing the Ergo Electric Recliner.
Users can sit back and relax with the functional Ergo Recliner Chair.
It features a built-in electric recliner so all you have to do is take a seat.
The Ergo is made with 'Future Fabric', a breathable, easy to clean fabric that looks like leather but without all of the moral dilemmas.
This breathable fabric also means users don't get that 'sticking' feeling that often occurs with leather products.
Features:
Light up cup holders
Adjustable power recline
Adjustable headrest and footrest
Jibo
Jibo is a unique robot with a massive personality.
It blends a traditional AI personal assistant device with humour and self-learning to create a unique household companion.
Jibo experiences the world and reacts with movements and responses that show that he's no ordinary bot.
Every experience teaches Jibo something new, like recognising the faces and voices of close family and friends, playing games, telling jokes, or sharing fun and interesting facts.
This means that the robot will adapt perfectly to your Mancave.
Snapping that perfect moment when you beat your friends in a game of pool and immortalising it forever.
Han Solo Fridge
This fridge aims to bring new meaning to "frozen" in carbonite.
When Princess Leia disguised herself as Boushh in order to crack open a frosty one, she wasn't looking for a drink.
Her tall, cold one that day happened to be none other than Han Solo himself.
However, in your universe, it's probably more practical to opt for a standard refrigerator than a carbon freezing chamber (tibanna gas supplies being what they are today).
The fridge can hold up to 18 cans of beer or soda.
It's also one of those neato fridges that cools or heats its contents (depending on which temperature you need).
And though the Han Solo Fridge be mighty, it's still made to travel.
It's even got a handle on top for grabbing, which is more convenient than carrying a huge block of flippin' carbonite.
Whether it's blue milk or leftover bantha burgers, the Han Solo Fridge is ready for all your late-night bounty hunting.
Related stories
Top stories