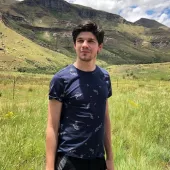 By Jacques-Pierre (JP) Dumas, Reviewer
Everyone has a favourite sports car, it's unavoidable.
It's easy to understand why we all dream of owning one these epic machines, they offer unrivalled speed and their presence can make even a bag of potatoes look cool.
Recently many sports cars have been making the transition to electric-hybrid engines.
This transition means that these cars become more efficient, do less damage to the environment and in some cases move even faster.
Here are three sports cars that embrace the electric future:
The 918 Spyder
This car embodies the the Porsche ideal, it combines pedigree motor racing technology with everyday utility.
The 918 Spyder features a highly efficient and powerful hybrid drive, with a combustion engine and electric motor on the rear axle, as well as a second electric motor on the front axle.
The 918 Spyder is quicker than the Porsche Carrera GT, reaching 100 kmh in a mere 7 seconds.
In 'hybrid' mode, the electric motors and combustion engine work alternately with a focus on maximum efficiency and minimum fuel consumption.
The energy for the electric motors are stored by a liquid-cooled lithium-ion battery comprising of 312 individual cells.
The battery of the 918 Spyder has a performance-oriented design in terms of both power charging and output.
The power capacity and the operating life of the lithium-ion traction battery depends on several factors, including thermal conditions.
The BMW i8
The BMW i8 is a plug-in-hybrid that brings together the advantages of an innovative electric motor and combustion engine.
This car is highly sustainable and eco-friendly, with efficient BMW eDrive technology and recyclable materials in the interior.
The BMW i8 can accelerate from zero to 100 kmh within four seconds, with a top speed of 250 kmh.
Running on just its electric motor it can reach a top speed of 120 kmh and travel a total of 40 kilometres.
The battery takes approximately two hours to charge.
Acura NSX
This beast is powered by a hybrid all-wheel-drive power unit.
Engine power and direct electric torque combine for a dynamic performance, not just in acceleration, but in steering and braking too.
The Acura NSX accelerates from zero to 90 kmh in just under three seconds and can reach a top speed 307 kmh.
This car can adapt to whatever the driver is doing, whether that is weekend touring, competitive tracking, commuting or negotiating a mountain pass.
Every aspect of the car serves a purpose, the NSX is fully optimised to support its dynamic performance.