Partner content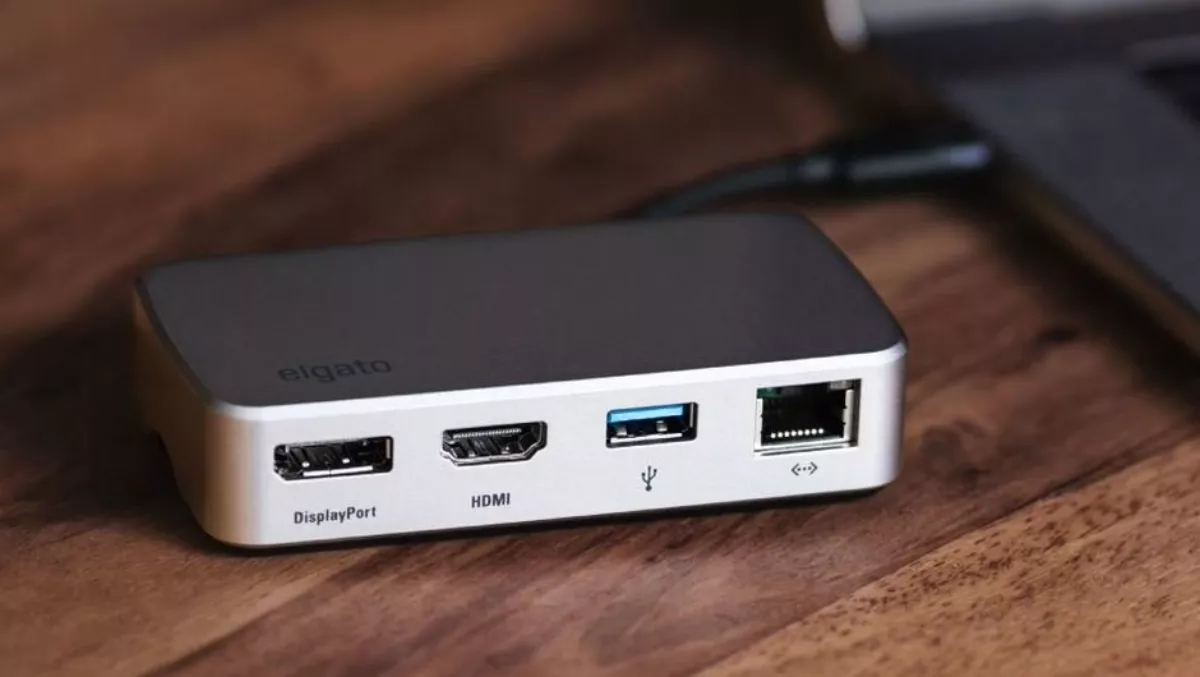 Thunderstruck! All your essential computer ports in one tiny device
FYI, this story is more than a year old
Thunderbolt is everywhere and it's quickly gaining ground over the humble USB port. In many Apple iMacs and Macbooks, you may find that the Thunderbolt port has completely replaced the USB, HDMI, Ethernet and DisplayPorts.
Chances are you're going to have a few devices that still require one of those seemingly obsolete ports. This is where docks are your best friend. The Thunderbolt 3 Mini Dock, developed by Elgato, is one such device that brings all your ports together in a single hub.
Weighing in at 125 grams and measuring up at 10.5x5.7x2.5cm, the Thunderbolt 3 Mini Dock provides high-performance access to DisplayPort, HDMI, USB 3.1, and Ethernet ports, all through a built-in 12cm USB-C cable. That cable can be neatly tucked away under the dock when you're not using it.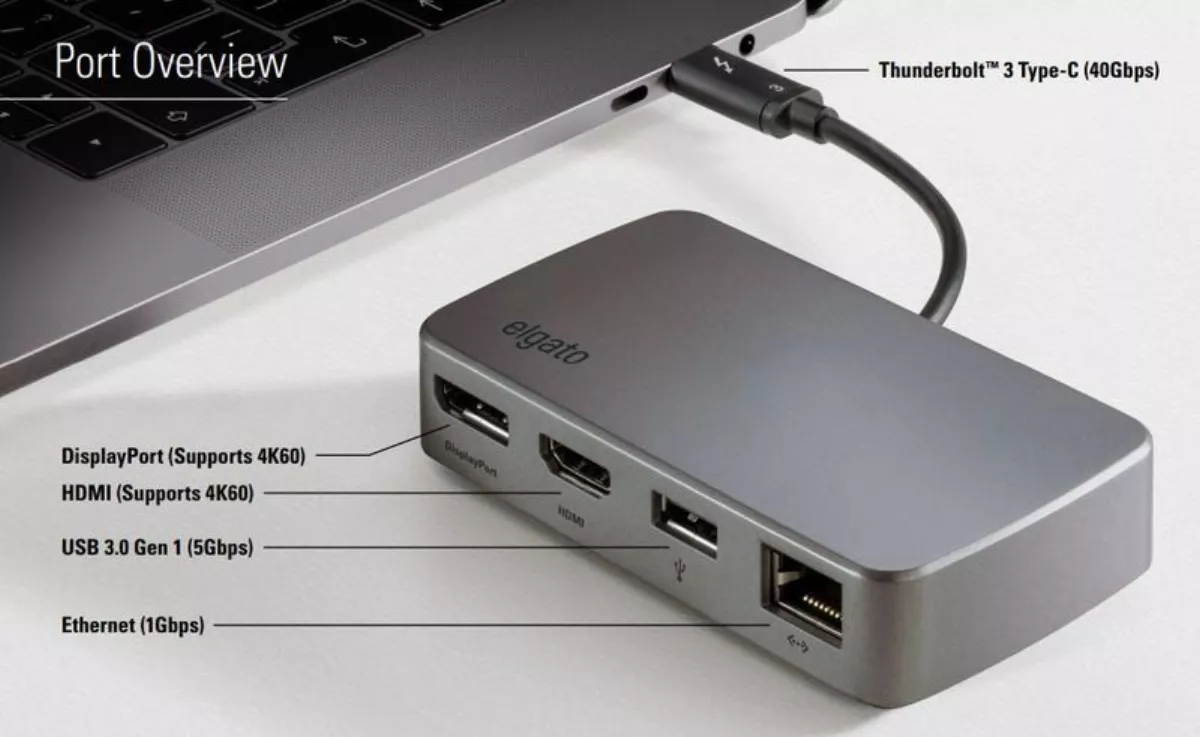 Now you don't have to be limited to WiFi if you know there are wired ethernet capabilities nearby – the Thunderbolt 3 Mini Dock can make sure you get high-performance networking.
Why is Thunderbolt 3 rapidly replacing USB? For starters, it can provide 40Gbps of speed – eight times faster than USB 3.0. It can also generate up to 1.1 amps of power for charging high-powered devices.
USB also tends to be resource-hungry as they slow down transfers across all ports. The Thunderbolt 3 Mini Dock allows every port to operate at maximum speed.
If that's not convincing enough, USB-based docks can only power a single 4K display at up to 30 Hz, whereas Thunderbolt 3 can run up to two 4K, 60 Hz monitors at the same time. It handles refresh rates of up to 144 Hz just as easily.
Want to learn more? Check out the website, and below for the key specs.
Thunderbolt 3 Mini Dock key specs:
Connections
Thunderbolt 3 (built-in 12 cm / 4.7 in USB-C cable, 40 Gb/s)
DisplayPort (up to 4K at 60 Hz)
HDMI (up to 4K at 60 Hz, HDCP compliant)
USB 3.1 Gen 1 (5 Gb/s, 1.1 A, UASP compliant)
Gigabit Ethernet (RJ45 10/100/1000BASE-T)
Dimensions & weight
Dimensions: 10,5 x 5,7 x 2,5 cm / 4.1 x 2.2 x 1 in
Weight: 125 g / 4.4 oz
Requirements
Mac: macOS High Sierra 10.13 or later, Thunderbolt 3 port
PC: Windows 10 or later, Thunderbolt 3 port
In the box
Elgato Thunderbolt 3 Mini Dock
Quick Start Guide
Related stories
Top stories