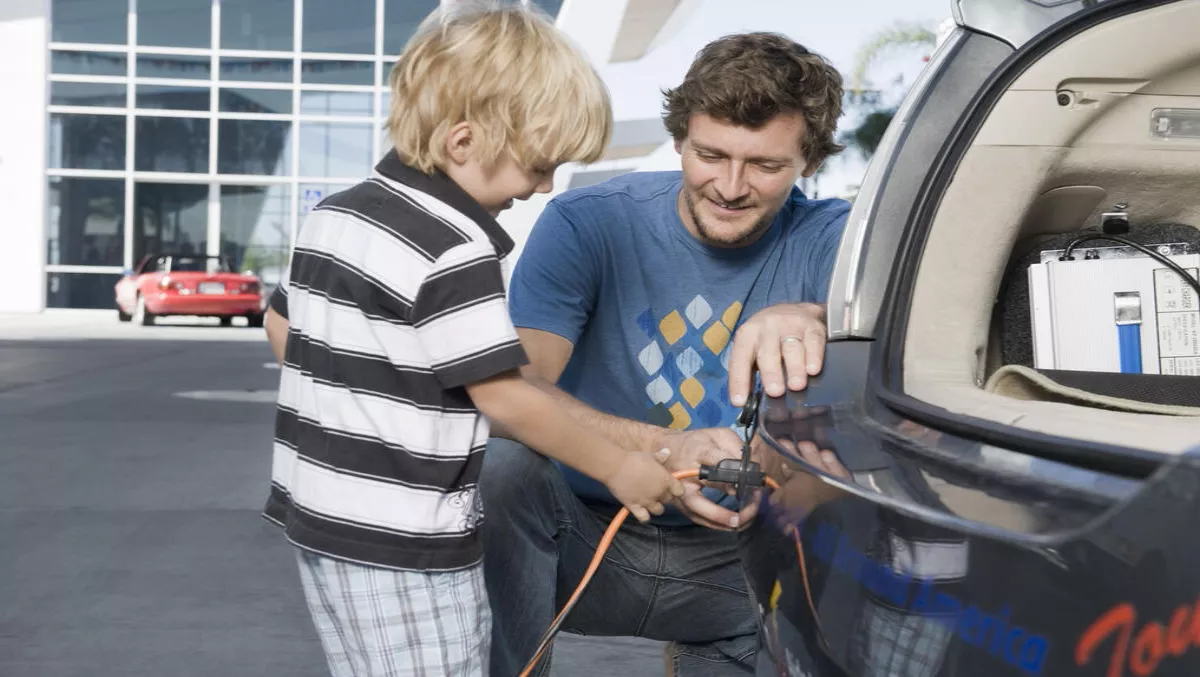 Time to power up: Kiwi roads are bustling with 4,000 electric vehicles
FYI, this story is more than a year old
Simon Bridges, NZ transport minister, and Judith Collins, NZ resources minister, have announced the government's 2017 electric vehicle (EV) registrations target has been achieved five months early.
There are now more than 4,000 EV's on NZ roads.
This is a reflection of how the work undertaken by the government and private sector is normalising the purchase and integration of EVs into the New Zealand vehicle fleet.
Bridges saying, "Currently, around 200 EVs are registered monthly with a total of 4,027 EV's now registered in New Zealand.
"If registrations continue to increase, as we have seen this year, we will be on track to meet our challenging target of 64,000 EVs registered in New Zealand by the end of 2021."
"The positive acceptance of EVs in New Zealand is having real benefits."
The rising uptake of EVs has led to increased manufacturer confidence, creating a broad EV market in NZ.
This, in turn, allows consumers who want to own an EV a broader spectrum of cars to choose from, so drivers can find a vehicle that meets their demands.
Bridges continues, "It is great that both private and public sector organisations are helping uptake by choosing EVs over conventional petrol or diesel vehicles for their fleets.
"Over the past year, we've also seen an increase in businesses opting for EVs as non-passenger vehicles, including light vans for food delivery, public transport and refuse trucks, all of which are great uses for EVs."
Going electric is not only good for business but makes the best use of New Zealand's plentiful renewable energy supply, improves air quality and minimises greenhouse gas emissions.
Collins saying, "The recent announcement by Volvo, that from 2019 all new models it produces will be fully electric or plug-in hybrid, shows there is a changing global perception of EVs.
"These latest figures show that New Zealand is on the right track."
In May 2016, the Government announced its Electric Vehicle Programme, a wide ranging package of measures to encourage the uptake of EVs in New Zealand.
The target is to double the fleet each year, reaching 64,000 EV registrations by the end of 2021.
There is also a strong and growing interest in EVs amongst New Zealanders, with over 50,000 visits to the government's EV website since its launch in September 2016.
The interest in the uptake of EVs is promising and exciting, however, there are still some issues standing in the way of mass uptake.
Electric vehicles could place an unpredictable strain on the electricity grid, due to their mobility it is still hard to pinpoint when and where drivers will charge their cars.
Another issue is that NZ power companies have yet to fully embrace EVs and therefore charging an electric car could still cost drivers an arm and a leg if they aren't careful.
Regardless of these issues, EVs are the way of the future and New Zealand has clear goals to integrate this technology.
Related stories
Top stories