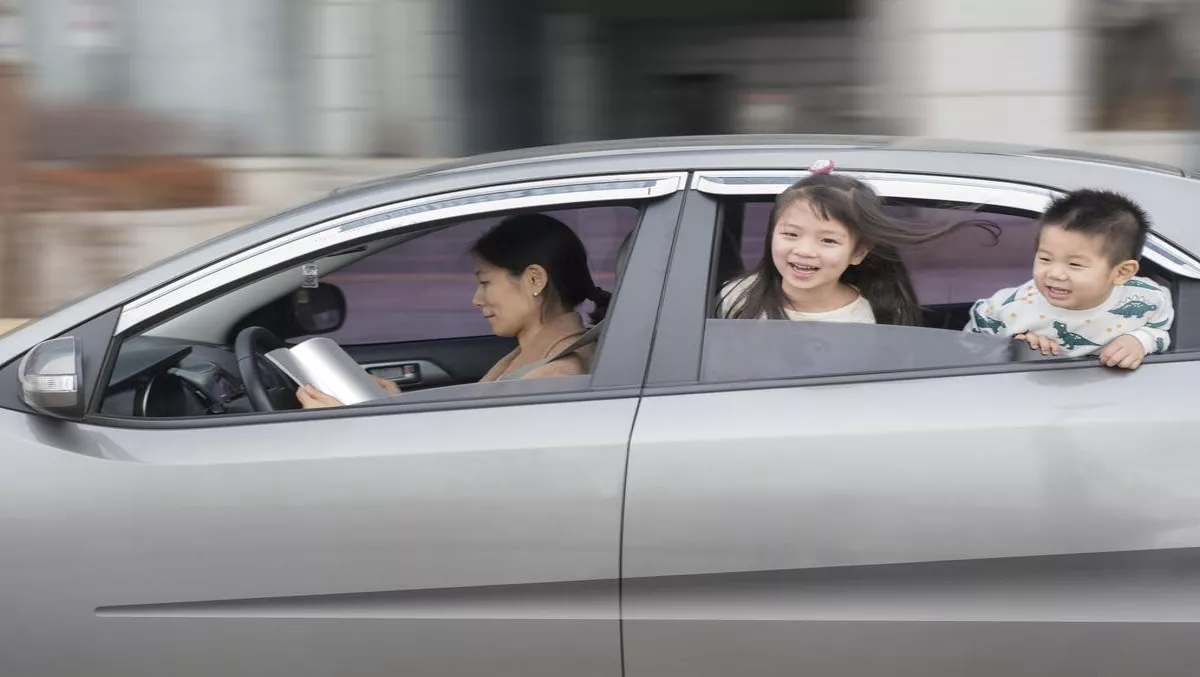 Transform your mundane car into a self-driving vehicle with Drive.ai
FYI, this story is more than a year old
Self-driving vehicles may not be as far-fetched as originally anticipated with the technology being developed by Drive.ai.
They are creating the framework necessary to transform ordinary cars into self-driving vehicles.
This means that consumers won't have to purchase a car with self-driving capabilities preloaded onto it, but instead can modify their existing car with those features.
Drive.ai is a Silicon Valley startup founded by former lab mates out of Stanford University's Artificial Intelligence Lab.
They are creating exciting AI software for autonomous vehicles using deep learning, which they believe is the key to the future of transportation.
Drive.ai believes that this technology has the potential to save lives and transform industries.
They are focused on developing the ideal 'brain' for autonomous cars, working to develop a software solution that puts Deep Learning at the heart of the action.
This deep learning will help vehicles understand data and how regular human drivers would react.
This would address one of the core problems of self-driving cars, the danger of non-autonomous drivers.
Though Drive.ai is focussed on the benefits of self-driving cars to everyday users, they also have a focus on selling their systems to transportation industries.
This means that commuters may one day travel on self-driving buses or hail a driverless taxi cab.
Drive.ai is putting its software to the test all over the world.
In a statement on their website the company says, "We have the technology to power this new era, and an important vision to make autonomous vehicles a reality.
"There is a clear, rapid, and global rise in the on-demand economy, we view self-driving as a way to make the on-demand economy an affordable and level playing field for businesses of all kinds."
"Autonomous delivery is a means to empower businesses and make their goods and services more accessible than ever."
Drive.ai is planning a global release of their self-driving systems.
The statement continues, "Self-driving is a global undertaking which we haven't seen since the space race, and we aim to win.
"Our solution needs to work as seamlessly in New York as it does in Sydney, this is why we have established a global perspective from the beginning."
"While our goal is to build a product that scales quickly, we believe that autonomous vehicles will not be a comprehensive solution that works everywhere in the world from day one."
They are introducing their self-driving solution in geo-fenced areas of the world and will update and expand the autonomous driving coverage over time.
This is comparable to the telecom industry, where early cell phone carriers rolled out their coverage in stages.
They are beginning with a turnkey solution for business owners, which includes a retrofit kit that works with multiple vehicles makes and models.
They currently have a team of 70 people at Drive.ai and are rapidly expanding on that.
You can watch the test drive of their solution here:
Related stories
Top stories