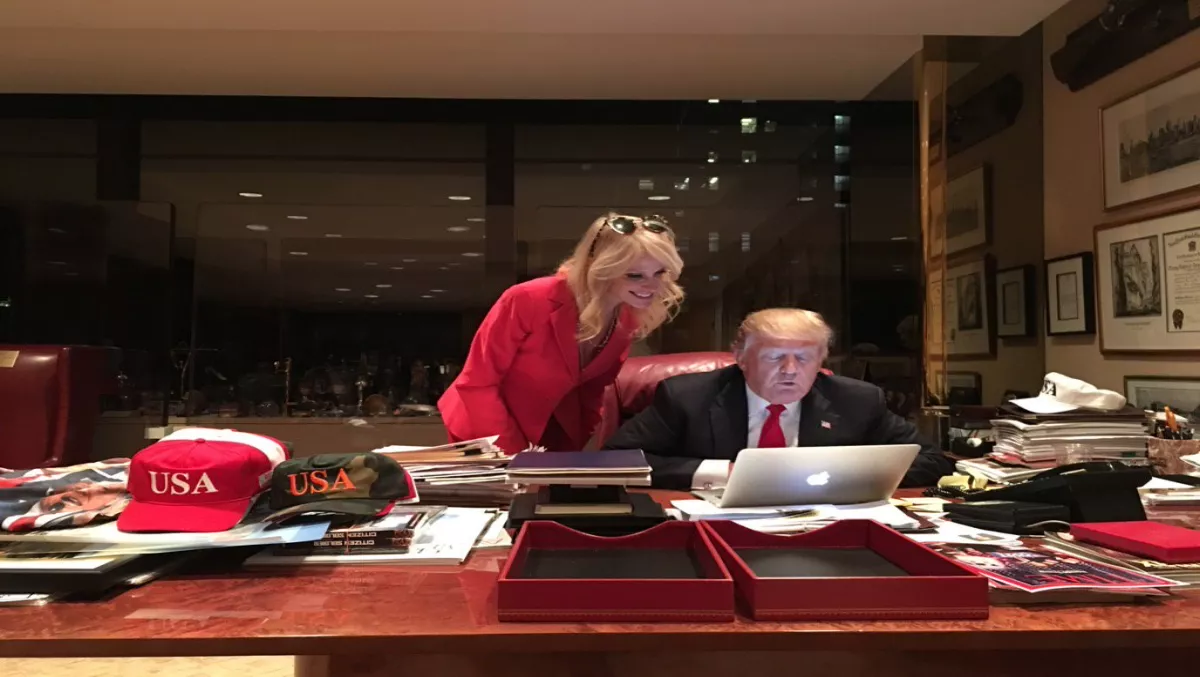 Trump team fumble their way through entry-level dirty politics
By Alex Crossan,
Wed 10 May 2017
FYI, this story is more than a year old
President Trump's administration are certified internet noobs. They just learned the hard way that nothing is ever really deleted from the internet. The internet never forgets Donald.
The Trump team were in court earlier this week to defend the constitutionality of the temporary ban Trump issued on March 6 that blocked travel to the United States from six predominantly Muslim countries. The ban violated the First Amendment and its clause protecting free exercise of religion, despite the Trump team's adamant stance that the ban was implemented solely for national security reasons.
Here's where things get funny (maybe sad is a better word). Team Trump seemingly forgot that on Dec. 7, 2015, the Trump campaign uploaded a press release to its website titled "Donald J. Trump Statement On Preventing Muslim Immigration." I don't know about you, but that sounds to me like a religious ban.
Upon remembering that this piece of information was out there in the world wide web, someone then tried to delete said press release. Unfortunately for Team Trump, the information assailant deleted only the text while the actual web page remained.The web page that still had the incriminating URL, that is. It was blatantly obvious what had happened. How embarrassing.
They deleted the content but the URL still tells the story. pic.twitter.com/vGnwCKIFRg

— Matthew Yglesias (@mattyglesias) May 8, 2017
They then did what any panicked, internet-challenged baby boomers would do: They deleted everything. Every single press release. Problem solved right? It's like it never even happened.
No one told Donald's crew that the internet doesn't really work like that.
The Wayback Machine is a project run by the Internet Archive that keeps records of the entire internet from start until present, and is available for anyone to see. Here are all the deleted press releases. Someone get these people an introductory course to using the WWW, for goodness' sake.