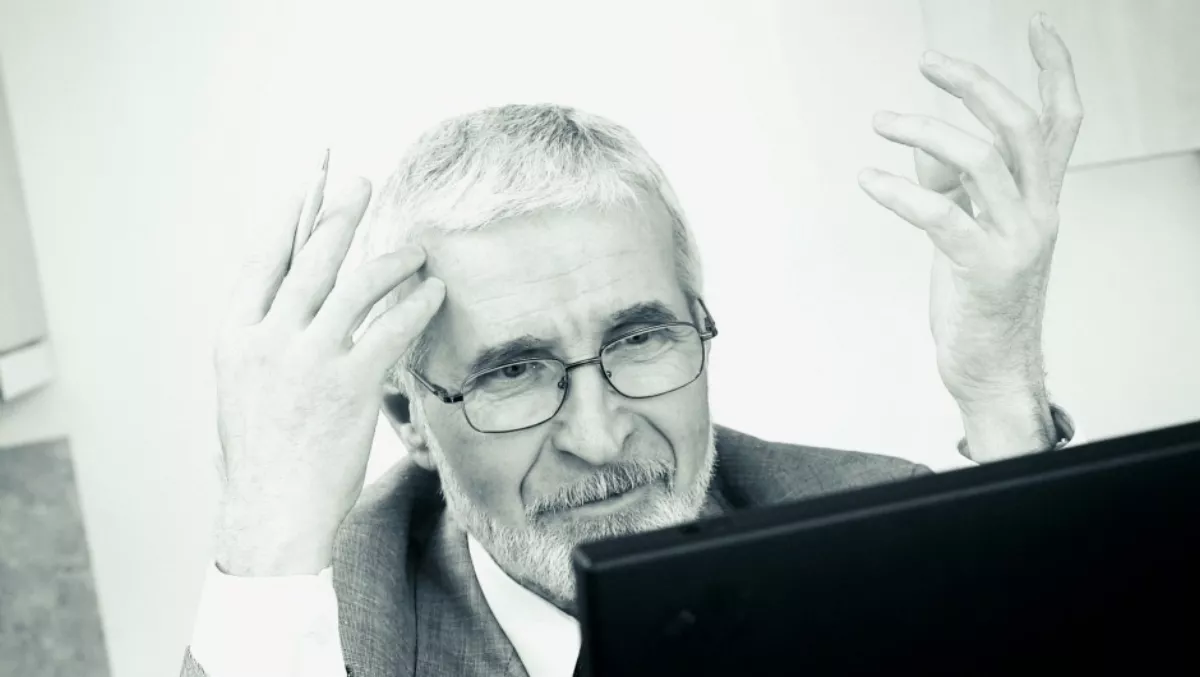 Trust in mobile apps and services at an all time low
By Catherine Knowles,
Mon 11 Jan 2016
FYI, this story is more than a year old
Trust continues to remain the biggest barrier to growth across the mobile ecosystem, according to the Mobile Ecosystem Forum's (MEF) Global Consumer Trust Report, conducted in association with AVG Technologies.
According to the report, more than a third (36%) of consumers are put off by downloading and using mobile apps and services due to privacy and security concerns, 41% are 'reluctant sharers' of personal data, and 47% would pay extra for a privacy-friendly app.
On top of this, 21% of mobile users currently take no action to secure their device.
The report shows that more than half (52%) of respondents delete apps that worried them, over a third (38%) stop using them altogether and a fifth (21%) leave negative reviews or warn friends.
In addition, fewer mobile users are comfortable with the idea of sharing personal information with app and mobile service providers.
In 2013, 21% of those studied said they were always happy to share personal data with an app. By 2015, this has fallen to just 6%, the report shows.
Furthermore, the number of 'reluctant sharers' who do not wish to share personal information but know they must if they want to use the app leapt to 41% from 33% last year.
Significantly, almost half (47%) said they would pay extra for apps which guaranteed the data collected would not be shared with third parties, with more than one in six (17%) willing to pay a premium of more than 10% to ensure their data is protected.
When it comes to device security, 23% of mobile users who secure their device now use more than one method of protection, with biometrics increasing from 7% to 11% year on year.
However, 21% of the study's respondents still take no action to secure their device, suggesting consumer awareness still has some way to go, the report says.
Rimma Perelmuter, MEF CEO, says, "MEF's 4th Global Consumer Trust Report highlights the significant consequences of consumers' growing concerns around data privacy and security on the mobile ecosystem.
"Behavioural trends among consumers such as deleting apps or ceasing to use apps already downloaded are clear indicators that the industry has to do more to build a sustained and trusted relationship with consumers.
"With 41% of mobile users identified as 'reluctant sharers' of their personal data, the MEF Report is a wake-up call to the mobile industry to collaborate and do more to instil transparency and consumer trust in mobile services."
Perelmuter says this is why MEF continues its Global Consumer Trust Initiative and why such a broad cross-section of the mobile industry are taking an active role.
"Concurrently, the MEF Report identifies a clear opportunity for businesses that put trust at the heart of their business with 47% willing to pay extra for privacy-friendly apps.
"This is just one example of how the mobile industry can look to cater to the trust-conscious consumer by establishing exciting new business models and services that recognise mobile users with different needs," she says.
"We must cooperate as an industry to go beyond simply being 'good enough' at protecting our customers," says Harvey Anderson, AVG Technologies chief legal officer.
"Transparency and education need to go hand-in-hand with an industry-wide commitment to establish and hold each other to human-centered principles.
"People should not have to trade privacy and security to benefit from the wealth of data-enabled services that are available now and on the horizon, and it is up to us to create the right future," Anderson says.