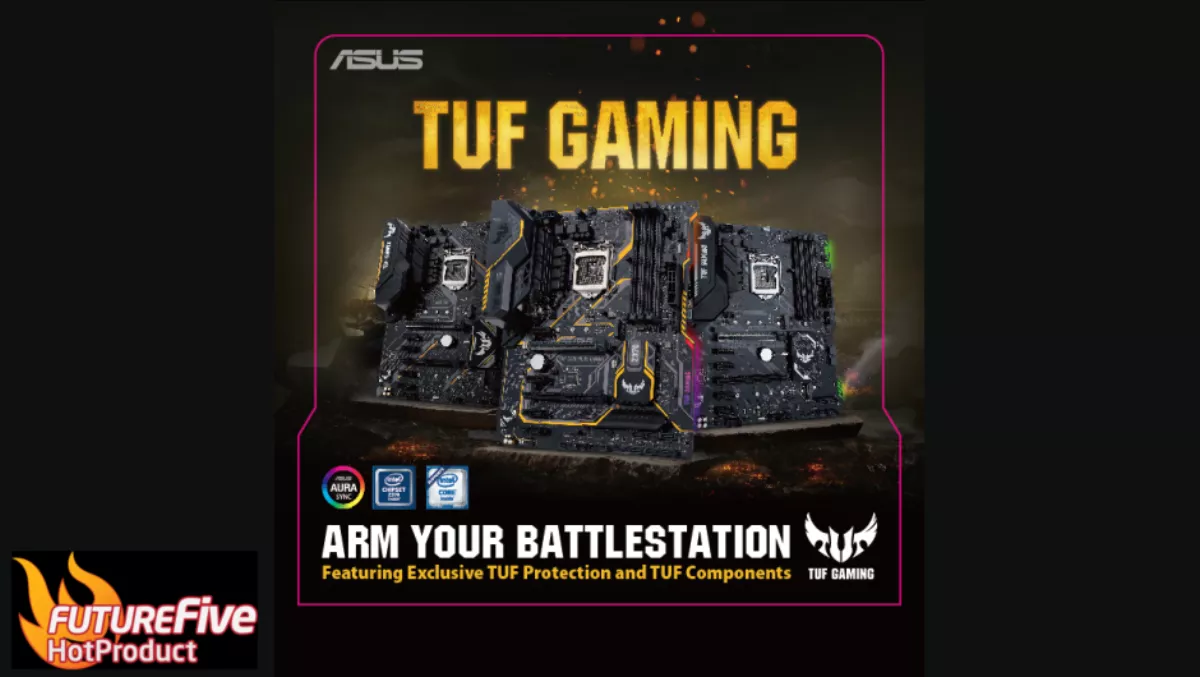 TUF Gaming Alliance: The dawn of a new era in gear compatibility
FYI, this story is more than a year old
When was the last time you built yourself a new gaming PC? If you have built one in the last couple of years, you will definitely notice how the industry shifts towards high personality, and lacks good cross product cooperation.
This often leads to the collapse of balance when trying to maintain a unified look and optimised system performance and stability at the same time. ASUS, after grabbing the crow of the No.1 Gaming Brand overall, started to work with the trusted brands in the industry, and formed the S.H.I.E.L.D. of the PC industry, the TUF Alliance.
Outside ASUS themselves, the members of the TUF Alliance also includes Antec, Apacer, Ballistix, Cooler Master, Corsair, Deepcool, Enermax, G.Skill, GeIL, In Win, Scythe, SilverStone, Team Group, and XPG.
Each product by the TUF Alliance is required to carry out strict validation regulations higher than the industry standards — for better compatibility, stability and durability. The aim is to create an ecosystem that guarantees both compatibility and aesthetic harmony at an attractive price point.
At the centre of the system, the Helicarrier of the TUF Alliance is the motherboards. A good example is the TUF B360 PRO GAMING. Based on Military Grade certified components, and validated with strict test criteria, the TUF motherboard are built with unwavering stability for gaming sessions that last as long as you demand.
The aesthetic is also not short from perfection. Under its impressive camouflage pattern is a series of back lid RGB lights that can be synchronised with the rest of your system via the ASUS Aura Sync.
There is one more 4pin Aura RGB header if expansion is desirable. It also features DTS Customs to help you hear better and game better when you had your headsets on, pretty much ticks all the boxes of a great motherboard.
Trusted brands of TUF Alliance work hand to hand, ensuring products are rigorously tested for compatibility, stability and durability, loaded with gamer-pleasing features, and exhibits unique and distinctive style. At this early stage we are already seeing products including and not limited to memory, SSD, cooler, power supply and chassis, which is a great start already.
Later this year ASUS will be bringing out the TUF Gaming K5 keyboard, TUF Gaming M5 mouse and TUF Gaming H5 headsets, each carry the TUF Alliance badge with pride. Under the TUF Gaming coated body of the TUF Gaming M5 mouse is the high performance 6,200dpi/220ips optical sensor and 50M click super long lasting Omron switch, delivering smooth and comfortable tracking experience that lasts.
The TUF Gaming K5 keyboard on the other hand, sports 60ml spill-resistant Mech-Brane keys and specialised coating that lasts even if you have the habit of drinking while you game.
Finally, the cross-platform compliant TUF Gaming H5 headsets use a durable stainless-steel headband to support its 50mm drivers, together with airtight chamber for hearing pleasure that lasts.
It is pleasing to see the PC industry has finally teamed up to for the PC gaming community. We are keen to see how the TUF Alliance will become in a year or two.
Check out what motherboards you can get here.
Related stories
Top stories