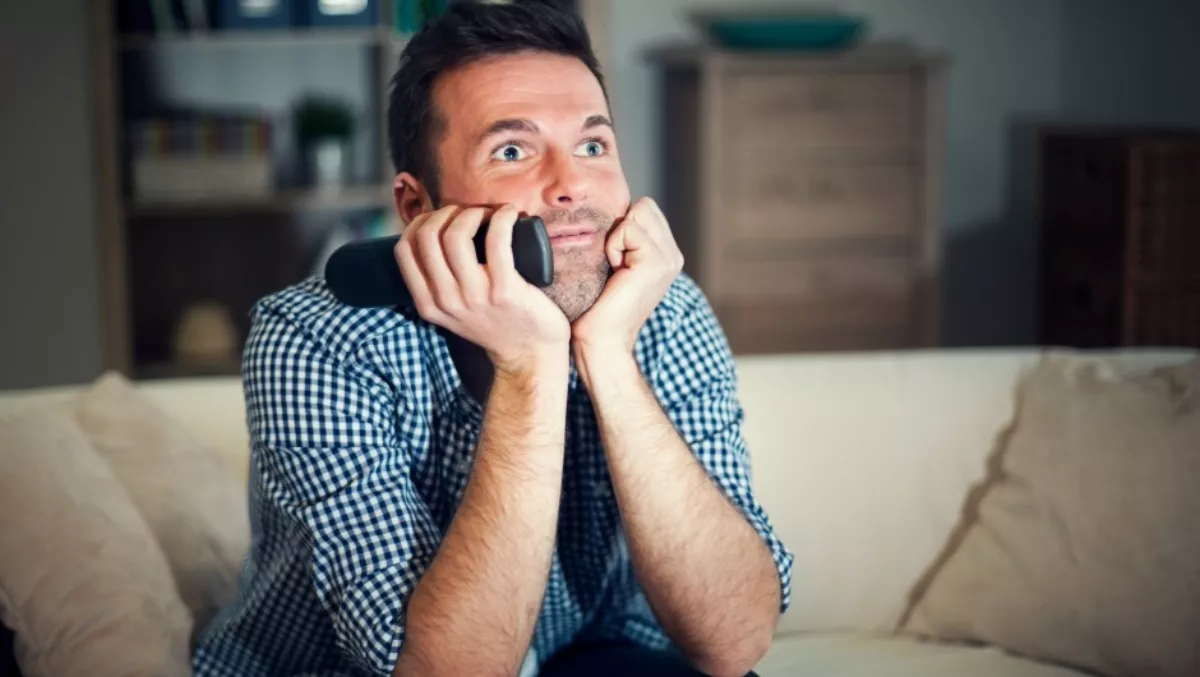 TVNZ ramps up online offering
By Shannon Williams,
Fri 27 Nov 2015
FYI, this story is more than a year old
​TVNZ has announced it is ramping up its online offering, adding 200 new hours of exclusive content to TVNZ OnDemand.
The organisation says it will introduce new features to the streaming service as well as launch on new devices, in response to the changing viewing habits of New Zealanders.
Director of Content Jeff Latch says TVNZ will release a large collection of international comedy, drama and factual titles exclusively online – more than 40 series in all.
"Summer's a great time to watch TV – we might be off the clock but we're not completely off the grid," he says.
"We're taking our devices away with us and we've actually got time to enjoy quality content. It's created an exciting new opportunity for TVNZ from a digital programming perspective," says Latch.
"Kiwis can look forward to kicking back over their holidays and binging on hilarious Brit comedies, top notch dramas and fascinating factual investigations," he adds. "We've also got you covered if you want to dip in for a quick fix. TVNZ OnDemand's new Shorts line-up is a home for quality curated shorts from here and abroad."
TVNZ OnDemand has amassed 900,000 verified users since relaunching in February. Latch says a stronger focus on online premieres has cemented its status as an entertainment destination in its own right.
"This year a growing number of TVNZ OnDemand's streams have been generated by shows offered online before on air," he explains. "Kiwis love being able to enjoy hit shows like iZombie and Scandal within hours of US broadcast," Latch says.
"TVNZ OnDemand is all about having the shows Kiwis love first to market – at the same time we know viewers want more time to discover new content," he continues. "This summer we are meeting that need by releasing a number of new titles exclusive to TVNZ OnDemand for viewers to watch at their leisure.
"Based on the trends we're seeing, we think viewers will have a field day with TVNZ OnDemand over their holidays and beyond," Latch adds.
New content: full seasons of top international comedy, drama and factual series will be available exclusively on TVNZ OnDemand as box sets. Shorts also launches on 1 December, catering to the demand for mobile-friendly, bite-sized video. Shorts will offer an entertaining and evolving line-up of local and international series, new commissions and brand-funded partnerships.
New features: TVNZ OnDemand will make it easier for viewers to keep up with the shows they love. Watchlists will automatically update with new episodes of favourited shows. Push notifications to mobile devices will also be available.
New devices: offering viewers a big screen experience, the TVNZ OnDemand app is now on PlayStation 3 and PlayStation 4. In December it will also be available in the Windows Store for those who have Windows 10 on their PC or tablet.