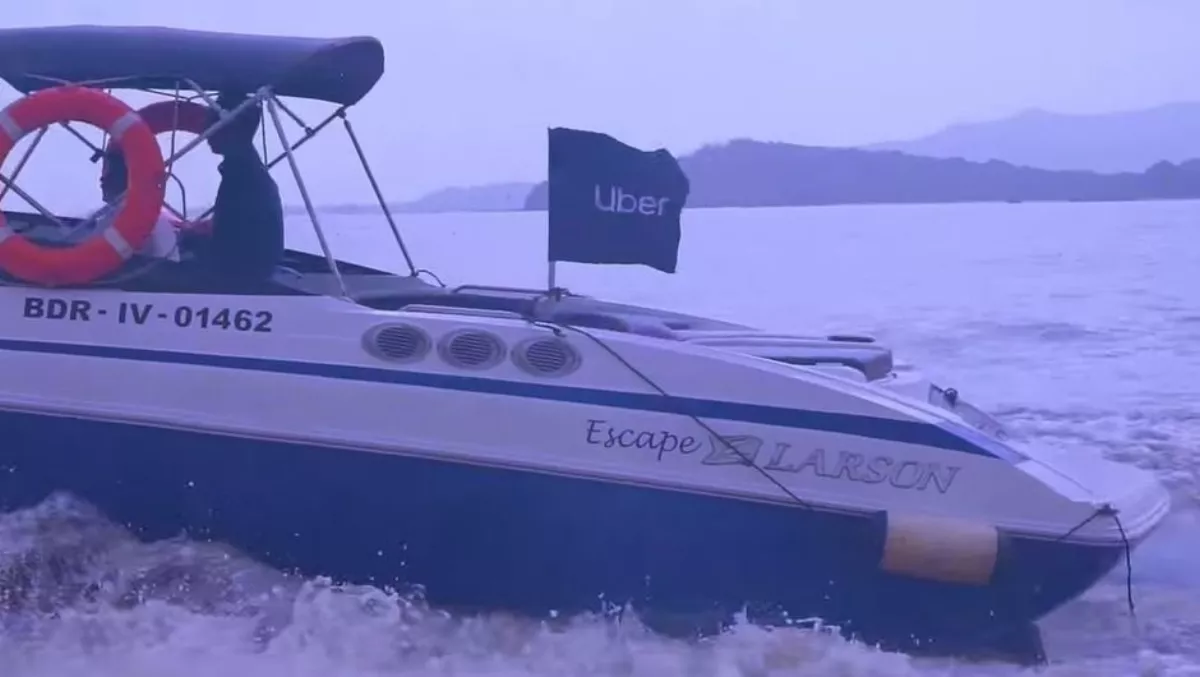 Uber wants you to hail a speedboat in Mumbai
FYI, this story is more than a year old
When you're surrounded by waterways, it makes sense to take a boat to get around – after all, places like Venice know how to do it.
Something sparked an idea in the great walls of Uber, and now it is trialling the Uber Boat Service in Mumbai, India. But it decided to swap Venice's gondolas for speedboats.
From this month, riders can now hail an Uber boat to get where they need to go. They come in 6-8 seater for Uber Boat and 10+ seater for Uber Boat XL.
Travellers will be able to travel from three of the city's popular coastal routes: Gateway of India, Elephanta Islands and Mandwa Jetty.
Uber says this new service is part of its vision to become a multi-modal transport platform in India.
"Uber Boat will enable riders in Mumbai to request a speedboat at the tap of a button through the Uber app, thus making waterway commute in the city efficient and convenient."
Uber is working with the Bombay Port Trust and the Maharashtra Maritime Board to make it happen.
Uber India & South Asia head of cities Prabhjeet Singh, says Uber Boat will tap into the potential of Mumbai's waterways transport system.
"We aim to provide efficient and easily accessible services to riders who are looking at navigating through these specific routes. With this service, boat operators will be able to gain access to Uber's highly engaged rider base and enhance their earning opportunity."
Bombay Port Trust chairman Sanjay Bhatia says there is also a vision to make Mumbai the sea transport and tourism hub of India.
"As we continue to reimagine the waterways of Mumbai through a host of ambitious projects and partnerships, we believe Uber Boat will play a pivotal role in improving connectivity and will work closely with Uber to make this pilot a success."
Uber says all of its Uber Boat rides will be equipped with best in class safety features including lifejackets, emergency contact details, printed collaterals along with a manual that highlights safety instructions. The rides are available at INR 5,700/- for Uber Boat (6-8 seater speed boat) and INR 9,500/- for Uber Boat XL (10+ seater speed boat) for all the active routes.
While India is getting a taste of travel via speedboat, it makes you wonder – as a country surrounded by waterways and (often expensive) ferry services, could New Zealand benefit from our own Uber Boat? Perhaps time will tell.
Related stories
Top stories