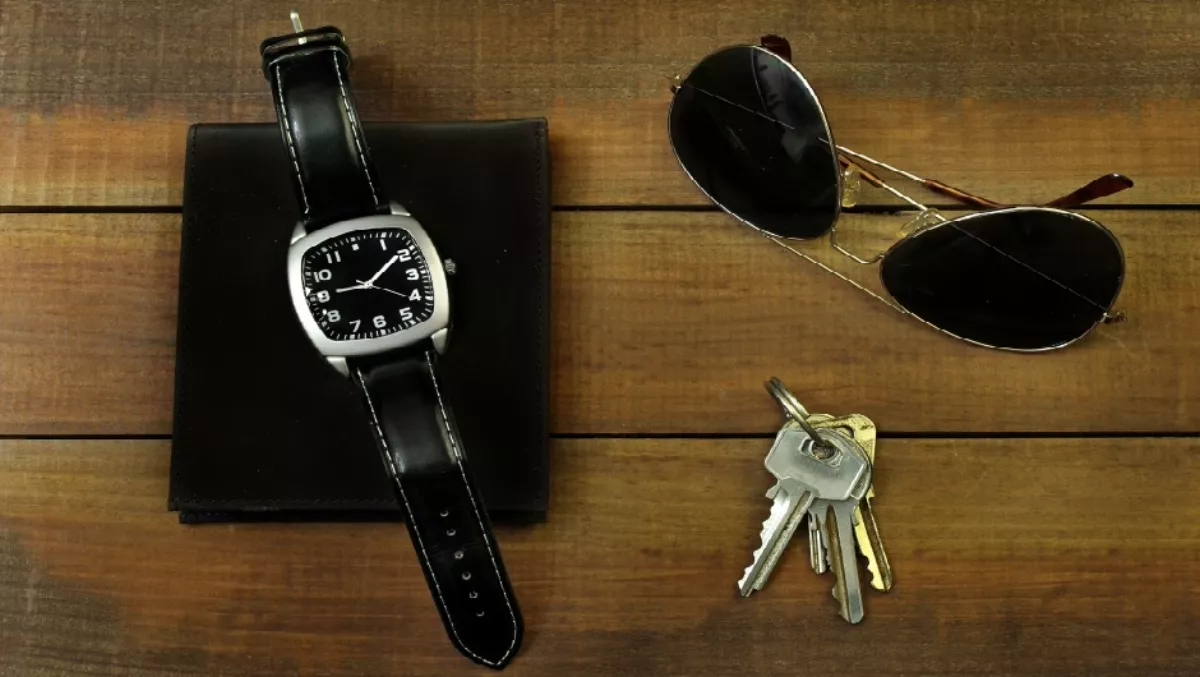 Unable to buy a round because you 'forgot your wallet?' No excuses now
FYI, this story is more than a year old
Have you ever gone to the bar when it's your turn to buy a round of drinks and realised you've left your wallet at home? While it technically does mean you could save some money, you would never hear the end of it from your mates. Common insults could include 'Tight', 'Dutch', 'T-rex (arms too short to reach your wallet)' and even 'Jew'.
Fortunately, a new, world-first automotive integration means the days of empty pockets at the bar will become a thing of the past.
Land Rover says it will introduce a Bluetooth tracking system to its vehicle dashboard touchscreen in future models which will let owners know when they get in the car if they have forgotten to pack their wallet, cell phone, bags or a range of common items.
The system allows tracking devices to be attached to various household items. It operates with Tile tags – tiny Bluetooth trackers that can be secured on everyday essential 'stuff' (like your wallet, you cheapskate) and used to track their location using smartphone technology.
According to research undertaken by Tile through independent research company, Censuswide, around 64% of respondents spent up to 15 minutes every day looking for their belongings. This new innovation will put an end to this wasted time. Once the app is initiated using the central touchscreen, users are alerted if specified items aren't inside the vehicle and are even able to get on-screen directions to their last known location.
Land Rover spokesperson James Mckee says often the rush to get to work or other commitments can often result in important items being left behind. With this new technology you will have no excuse to provide to your hackling mates.
"Losing your wallet or leaving your child's sports kit behind isn't just an inconvenience," says Mckee. "The realisation you've mislaid something important can be a cause of distraction. Our unique partnership with Tile means customers can check the status of tagged items using the vehicle's touchscreen, so forgotten items will be a thing of the past.
A further feature of the new technology will include the ability to allow customers to establish an 'Essentials' list using the vehicle touchscreen, which are always checked when the app is initiated. What's more, if you've lost an item within your vehicle, you can activate a 90-decibel alarm on the tile tag to help you locate it. While you may have ringing ears, at least you will be back with your sacred wallet, phone or house keys.
"We believe this integration will give car owners greater peace of mind about the whereabouts of essential items, helping them save time before they embark on journeys," says McKee.
The Tile smartphone app is compatible with both Android and Apple platforms, with the number of items that can be tracked being limitless. Mckee says the new innovation is expected to be available in New Zealand and helping you avoid being labelled a tight-arse as early as next year.