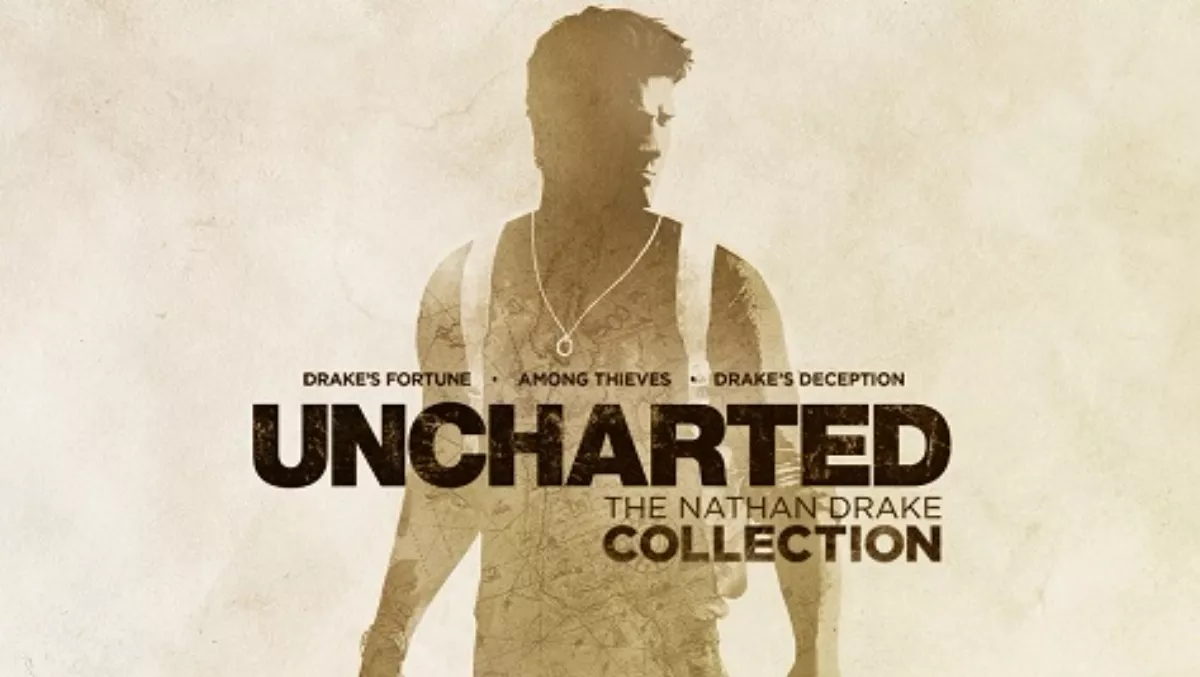 Uncharted: The Nathan Drake Collection is three games in one
By Damian Seeto,
Fri 2 Oct 2015
FYI, this story is more than a year old
Naughty Dog has remastered three of its best ever games with the Uncharted: The Nathan Drake Collection. Are they worth playing a second time around? Uncharted: Drake's Fortune burst out of the scene back in 2007 and was a hit on the PS3. However it wasn't until the release of Uncharted 2: Among Thieves did the series solidify itself as one of the greatest game franchises of all time. Naughty Dog then followed this up with Uncharted 3: Drake's Deception in 2011 with Uncharted 4: A Thief's End concluding the series on the PS4 in 2016. Uncharted: The Nathan Drake Collection includes the first three games of the series, but all of them have been remastered for the PS4. All three games look better than ever before and there are several new features that are included.
First of all, newcomers should definitely buy this game as it includes three of the PS3's best ever games. The Uncharted trilogy mixes everything you like about the Indiana Jones series as it has action, humour, exploration and exotic locations. Out of all the games, I would say the first Uncharted game has the biggest facelift. The first game didn't have all of the slick controls that were added in the sequel and the graphics were a bit rough. For this remaster, the graphics look on par with the other games and the modern controls have been added too. As for Uncharted 2 and 3, both games look great even though they're not a huge leap in visuals compared to the PS3 originals. Still, the collection has been upgraded to 1080p and 60fps and this makes the game smoother to play. Not to mention everything loads much faster too. In terms of the best game of the series, Uncharted 2: Among Thieves takes the cake in my opinion. It is much bigger in scope than the first game and doesn't have some of the weirder story elements introduced in the third game. It has a better balance between action and exploration too. New features have also been added for people to revisit the game. There is a new "Brutal Difficulty" mode that will challenge even the most hardcore fans of the franchise. It is even more punishing than the already hard "Crushing Difficultly".
The opposite of Brutal Difficulty is "Explorer Mode". This is even easier than the easy mode so even people that don't play games very often can complete the game. There is also a Speed Run mode too. If you know the game inside and out, there is a timer for you to compare how you do with the rest of the world. The best addition is the Photo Mode. Uncharted: The Nathan Drake Collection includes some very beautiful locations and using the photo mode to capture the wonder scenery is an awesome feature to have. You also get some new trophies to collect as well. There are only a few things missing from this collection. First of all, there is no online multiplayer from the second and third games. There are only the single player campaigns from the trilogy. Another thing missing is the Golden Abyss game from the PS Vita. That game remains as a PS Vita exclusive. Another flaw from this collection is that you can say the combat feels a little outdated. The shooting and combat mechanics do not feel as smooth as more modern video games. Naughty Dog refined the combat in The Last of Us, and you notice things feel a bit rough playing these older games. All in all, Uncharted: The Nathan Drake Collection is a must-buy if you have a PS4 and have never played these games before. If you have played these games, it is handy to play them all on one disc. The faster loading times are also a benefit for you to pick this up again. Verdict: 8.0/10