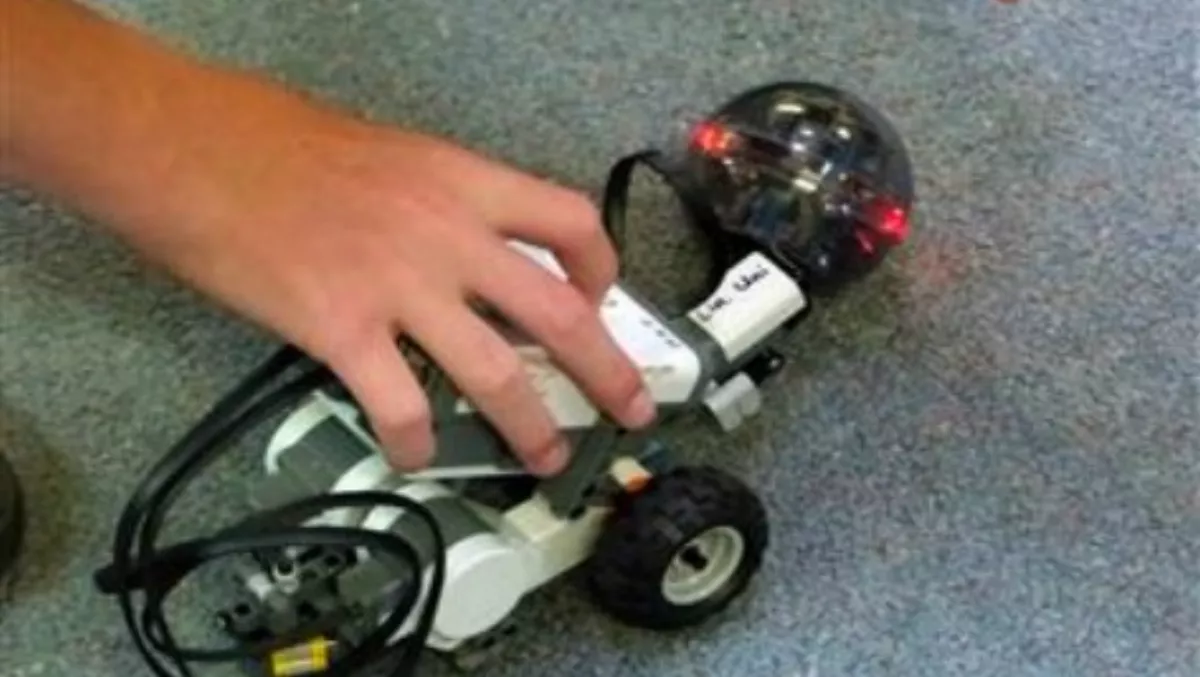 University uses robots to get Kiwi pupils thinking about IT
FYI, this story is more than a year old
Lincoln University in Canterbury has held a 'Include IT Day' event aimed to get students thinking about IT.
Ninety-five Year 10 pupils from Ellesmere, Lincoln, Papanui, Darfield, St Margaret's, Opihi, Craighead and Mairehau high schools spent all of Tuesday running Lego robots around a course, as well as using visual programmes and interactive spreadsheets at the University.
It was the first time Lincoln has run a whole day event like it.
Department of Informatics and Enabling Technologies senior tutor Sharon Long says the objective of the day was to get the 'students thinking about IT and related fields as a real career option for them'.
She says there was a global shortage of qualified workers in the field and IT is a significant contributor to New Zealand's GDP.
"Computing is everywhere, from households, to drones and sensors on farms, to medical technology, to social media, to "big data" issues, to small business, to education," she says.
The university is keen to get children more involved in computing and 'bust through all the myths around what careers in computing are about'.
"IT does not involve a darkened back-room of socially inept geeks or misfit geniuses," Long says.
The students made virtual animals jump on trampolines, rogue dogs pursue cats on the computers, and programmed robots navigate a maze, chase infra-red balls, or simply beat their friends in a game of quick-tap, she said.
The 'cool tricks' using images and interaction in Excel caused one student to rethink spreadsheets, which were regarded before as boring, Long added.
She says the day was for those with an interest in the area but had an emphasis on 'non-computing' kids.
The event highlighted "the vast and differing places information technology can take you".
Long says initial feedback from the schools showed an overwhelmingly good response to the day.
Head of Department Dr Stuart Charters says the university hoped to encourage an enthusiasm in the pupils to "be more than consumers of technology, but instead be creators of new technology and new applications for it".
Lincoln University offers undergraduate and postgraduate programmes in Computing, including the Bachelor of Science in Agritech, Bachelor of Commerce in Information Technology and the Bachelor of Environment and Society in GIS and Environmental Informatics.
Related stories
Top stories