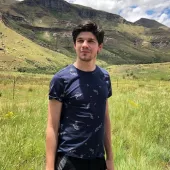 By Jacques-Pierre (JP) Dumas, Reviewer
At D23 Expo Marvel announced their first ever VR videogame, Marvel Powers United VR.
The game is a multiplayer co-op title from Marvel, Sanzaru, and Oculus Studios.
The game allows players to step into the shoes of their favourite Marvel heroes and rage through epic battles alongside three of their friends.
With full locomotion, smart comfort options, and more than a dozen playable characters ripped from the pages of your favourite comics, this could be one of the most action-packed games coming in 2018.
Players can unleash their rage and smash foes as Hulk, lock n' load their favourite plasma cannons as Rocket Raccoon, or take to the skies with powerful photon blasts as Captain Marvel.
These are just the first three confirmed characters, with an additional nine characters to be revealed over the next few months.
The game is designed to work with the Oculus Rift and the accompanying Samsung Gear VR controllers.
The developers promise you'll be able to transform into your favourite Marvel superhero and wield their amazing powers and weaponry in your hands.
They also say that you'll be able to move freely through iconic environments on the ground, in-flight, or with special moves.
The game features both co-op and single player game modes.
Players will also be able to immortalise their achievements with custom comic covers to share on Facebook with the in-game comic cover feature.
The game promises to be the ultimate mash-up of both heroes and villains, presenting new challenges with each play through.
Boasting a host of exciting features if this game is done right it could set a benchmark for both VR experiences and co-op super hero games.
2018 is still a while away though, and the Oculus Rift still costs $600, so don't strap on your super-boots just yet.
The success of this game will only in part rely on how well it plays, it is also important that the Oculus becomes more accessible to everyone moving forward.