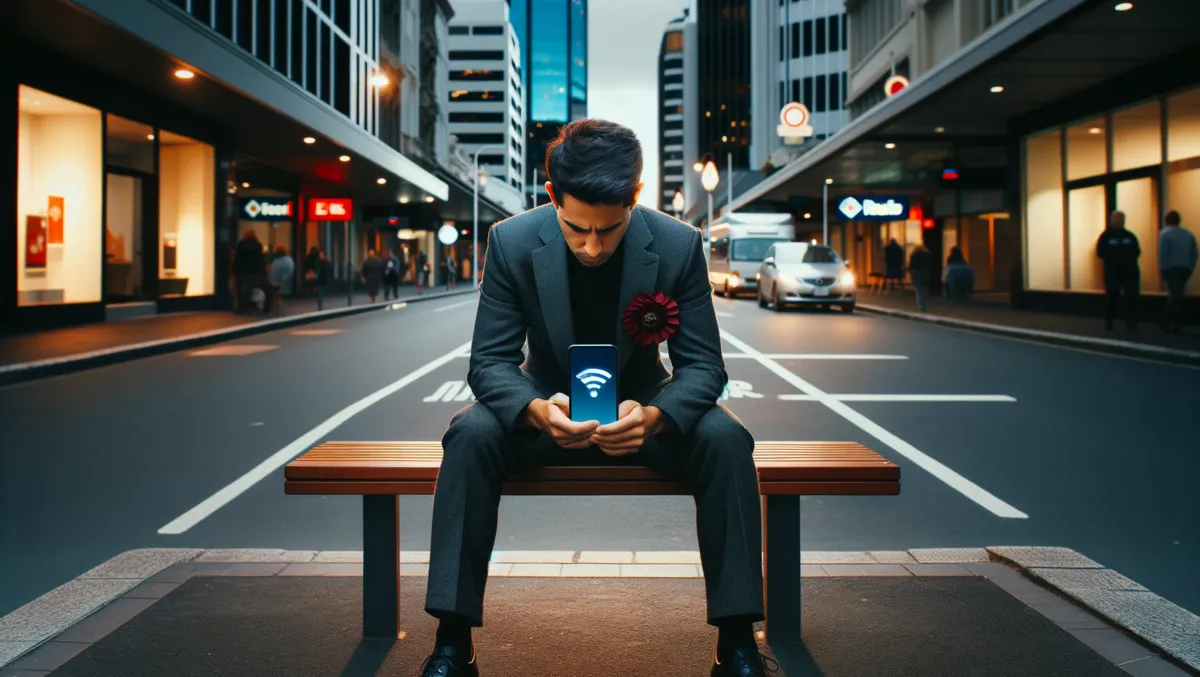 UPDATED: Vodafone internet down around New Zealand, customers want answers
FYI, this story is more than a year old
Vodafone NZ internet is down around the country, and with no word from the company, customers have turned to Facebook to share their thoughts on the matter.
According to reports, the internet outages began as early as 5:30am, and since around 6am this morning customers have been raising concerns via social media and calling on Vodafone to respond.
Some said they were still able to get into selected New Zealand domains, such as Westpac and TradeMe, but many didn't get anything but an error message.
On Twitter this morning, Vodafone NZ responded to the mobile data issues, saying, "Hi there, we know some of you are having problems with mobile data, we are working to return services to normal ASAP. More updates to come.
The company is yet to update their Network Status page with technical updates about specific areas.
They have also not sent any texts or responded to customer queries, adding to the frustration of certain users.
On Facebook, Anna Scott said, "Next time your internet is down for over an hour it would be great if you communicated with your customers about it. There's nothing in your website or Facebook page.
"You manage to send us all texts regularly enough so how about some useful ones like when we could have expected Internet service to resume. From the comments on here, it was a nationwide outage for a reasonable amount of time.
While some took to the Vodafone community page to ask what is happening with mobile data and home WiFi, Vodafone's Facebook page is the main place where customers are voicing their frustrations and calling on the company to respond.
There were Facebook comments from people from all over New Zealand, including Invercargill, Christchurch, Masterton, Tauranga and Auckland.
Some said they had to halt business operations until the issue was resolved, and others said they believed they should be credited or compensated for the service outage.
In lieu of any official updates, Justin McCabe came to his own conclusions.
"I think it's safe to assume a couple [of] things. 1. Vodafone internet is down across NZ. 2. Their social media employees are not at work yet. 3. In no way will anyone be credited for down time and loss of revenue," he said.
People also used Facebook to comment on the company's lack of customer engagement and general frustration with the service.
Alexandra Farley said, "Two hours now since our internet went out. I spent 31 minutes on the phone to get told by some guy that there was some outage in my area and no idea when we would get services back. Your level of Customer Service is in a terrible state.
"This has to to be the worst customer service ever," said Julia Bevin.
Lynda Whitlow said, "No message on your main page to say why there's no internet all around the country. Frustrating to say the least!
Liz Blair also voiced her frustrations by saying, "Actually, after reading the posts here just from this morning... looks like no internet anywhere.... sort your s×%# out Vodafone.
Some Kiwis held onto their humour, however, including Matthew Tyrrell who said, "I really hope the kids of NZ survive this morning with no Netflix. Maybe someone will have to, you know, talk with them or something? Oh, the humanity.
UPDATE 1: At 9:30am this morning, Vodafone released a media statement about the outages.
In the statement, the company acknowledged that customers around the country are experiencing problems with mobile broadband connections and are unable to use the internet.
According to Vodafone, the company was first alerted to the issue at 4am, with problems seen on both the fixed and mobile networks.
The company says its teams started work immediately to assess the impact and return services to normal.
The issue has been resolved for fixed network customers, but Vodafone is still working on the mobile broadband and aim to have affected customers returned to normal service as quickly as possible.
According to the statement, an automatic message was put in place at Vodafone contact centres to advice customers the company is working to resolve the issue.
This message will be updated periodically, and a notification for customers has also been placed on Vodafone Community and posted to social media.
Vodafone says this is its 'highest priority', and the next update will be issued at 11:00 am, or sooner as the issue is resolved.
UPDATE 2: As of 11am today, Vodafone has announced the issue has been resolved.
Access to the internet and the use of apps on mobile devices should have returned to normal operation for these customers, according to a statement.
Vodafone says, "We apologise for any inconvenience this has caused to our customers."