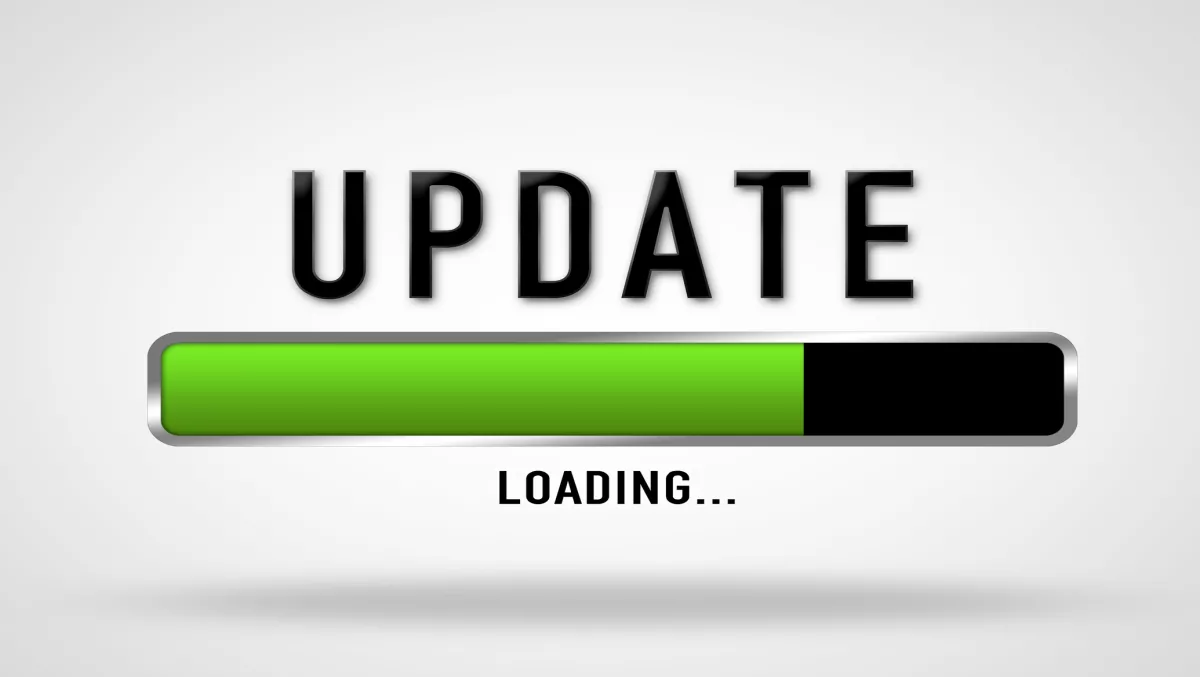 Upgrades: Too much trouble, too expensive or too important to ignore?
FYI, this story is more than a year old
The easiest, most effective and least damaging method of protecting your school's digital assets is to not get compromised in the first place. The old adage 'an ounce of prevention is worth a pound of cure' is as true today – especially in your school's network – as it was when we still used ounces and pounds. And one of the best ways to prevent your network from being hacked is to keep everything up-to-date.
"You won't save anything by putting off upgrades, enhancements and patches," says Andrew Khan, Fortinet Senior Business Manager at Ingram Micro, New Zealand's largest distributor of Fortinet's cyber security solutions. "This industry moves so fast that nothing is static. Nowhere is this more apparent than in cyber security. Hackers, cyber-criminals and trouble-makers are all constantly testing network defences looking for vulnerabilities. When they find one, they strike. Quickly. And almost as quickly security vendors fight back with updated virus signatures, malware 'fixes' and other antidotes. But the cures only work if they have been uploaded to your network. Keeping your systems current is the number one tactic to protect your digital assets."
Routine procedures, outstanding results
The irony is that just doing what you are supposed to can help prevent potentially costly network damages. "There is absolutely nothing difficult nor mysterious about keeping network infrastructure up-to-date," notes Khan. "We're not suggesting that you yourself are responsible for physically performing updates and enhancements. But you will be the person who takes the heat if an easily-preventable event causes any problems, especially if they occur due to unpatched software.
"You pay a lot for your network infrastructure including support services," continues Khan. "There should be explicit procedures and budgets for maintenance. While most software and hardware vendors are very good about regularly issuing patches and firmware updates that reflect the latest developments, not all of them provide automated installations. Typically your service team has to shut down certain services, run the executable and then reboot. In some cases, the entire network must be shut down and then restarted. It's not particularly complicated, but it does take time and users might be inconvenienced. Ideally you can schedule these exercises for week-ends or holidays, but sometimes it's just not practicable. But any inconvenience is more than offset by the enhanced protection.
Network schematics, asset registers and support contracts
Your IT team should have all of this under control. They know exactly what software and which versions are running on your network, how many servers, PCs and WiFi access points, switches and storage units are installed, when they were last serviced and when any maintenance contracts are due to be renewed. And they have all of this summarised in regular reports along with the number of hours anticipated to support these tasks. Even if you have contracted with third-party managed service providers or hosts, there are still components on your site that need attention. Solutions like Fortinet's FortiOS5.4 are able to track the devices on your network and trigger alarms when outdated software represents a risk to your network. If you don't have that information at your fingertips, how can you be sure that nothing is slipping through the tracks?
Proactive security
Ask questions. Get the answers you need. Can you say with confidence that you know the status of your infrastructure at any given time? Do you know exactly what you are paying your service providers for and when they are doing it? And do you have procedures in place to monitor their performance?
"Again," concludes Khan, "none of this is 'technical'. But it is management. Your role is managing your school's operations. Everything from student outcomes to car parks to network performance. And the definition of management is to get things done via other people. So make sure that you have a handle on the currency of your network's maintenance and support. It's that ounce of prevention that can ensure your network won't need a cure.
For further information, please contact:
Andrew Khan, Senior Business Manager Email: andrew.khan@ingrammicro.com M: 021 819 793
David Hills, Solutions Architect Email: david.hills@ingrammicro.com M: 021 245 0437
Hugo Hutchinson, Business Development Manager Email: hugo.hutchinson@ingrammicro.com P: 09-414-0261 | M: 021-245-8276
Marc Brunzel, Business Development Manager Email: marc.brunzel@ingrammicro.com M: 021 241 6946