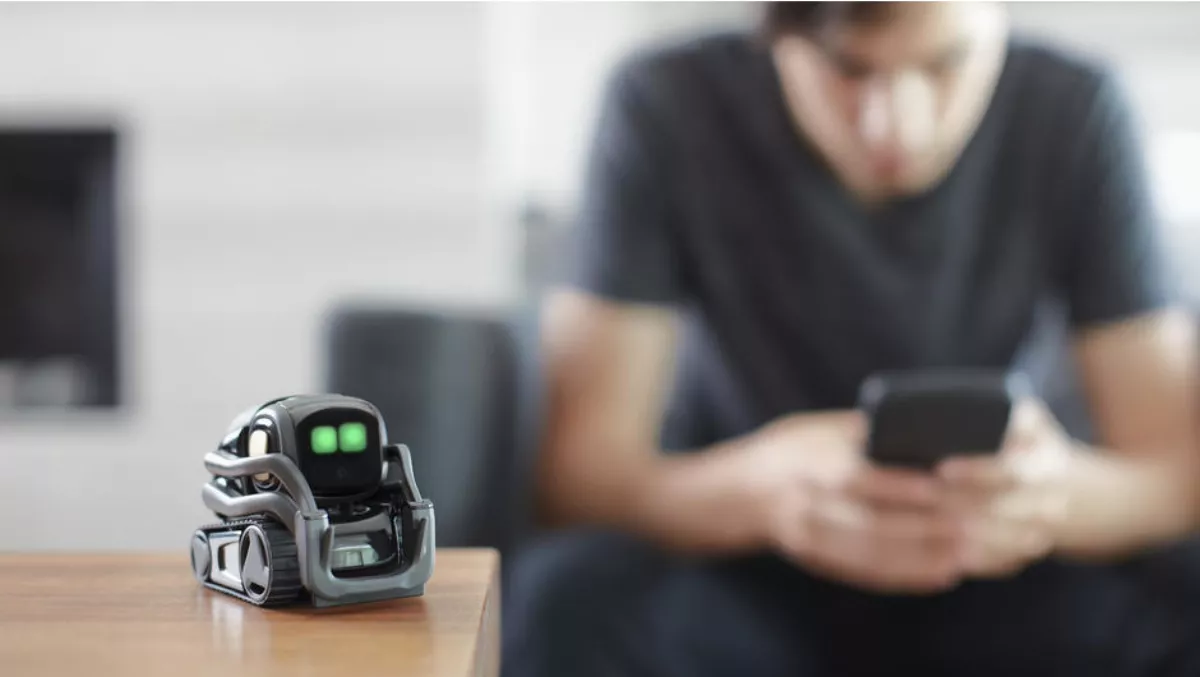 Vector the AI-powered home robot to land in NZ from October
FYI, this story is more than a year old
There's a new in-home assistant landing in stores in October, and its name is Vector. Unrelated to the power company of the same name, Vector is the work of a company called Anki.
Anki is a consumer robotics and AI company made from roboticists, film animators, engineers, and game designers. They made Vector to be fully autonomous, cloud-connected and always-on, and they say it's a major leap forward for consumer robotics.
Vector responds to touch, sight, and sound in a way that shows 'he' is aware of 'his' surroundings (which implies that he's male, too).
"Vector wears his heart on his sleeve and isn't shy about showing it on his high-res colour IPS display. With around a thousand animations in Vector, he reacts to his environment in a way that's not only full of personality but also meaningful. He even responds to human touch, thanks to the capacitive touch sensor built on his back.
The robot also comes with an 'Ask Vector' feature that can provide answers to questions about real-world people, places, and things. Vector also provides daily answers to weather, can set timers, and helping with other simple tasks.
Behind the toy robot exterior and under the hood is a Qualcomm Technologies platform that fuses connectivity, computing, camera, and on-device AI.
A 120-degree wide field camera helps Vector to see the world, recognise people, and learn those people's names. Vector is also equipped with four microphones to see and hear commands.
"Vector already knows his limits. When he's feeling tired or low on energy, he can locate and roll back to his charger. He is also equipped with four cliff sensors, which are infrared (I.R.) emitters situated under the corners and there to prevent Vector from falling off edges.
For an always-on, cloud connected robot with mics and cameras, some people may be concerned about privacy and security. Anki says Vector incorporates security features that minimise data collection for privacy. The company does not store voice or audio in the cloud.
"For the first time, people will be living with a robot that is able to bring both a warm and joyful experience, and a new and characterful form of utility, into the home. This builds a bridge not just to a new category of home robots, but our own future product lines that will continue to expand on the level of capabilities that are possible," says Anki CEO Boris Sofman.
The Vector robot will be available in October. Anki will release a software development kit for Vector next year.
Vector will be in stores in NZ on October 13th at an MSRP of NZ$499.99. It is available for presale now with a special offer of $50 off for a limited time period (NZ$449.99) at JB Hi-Fi.