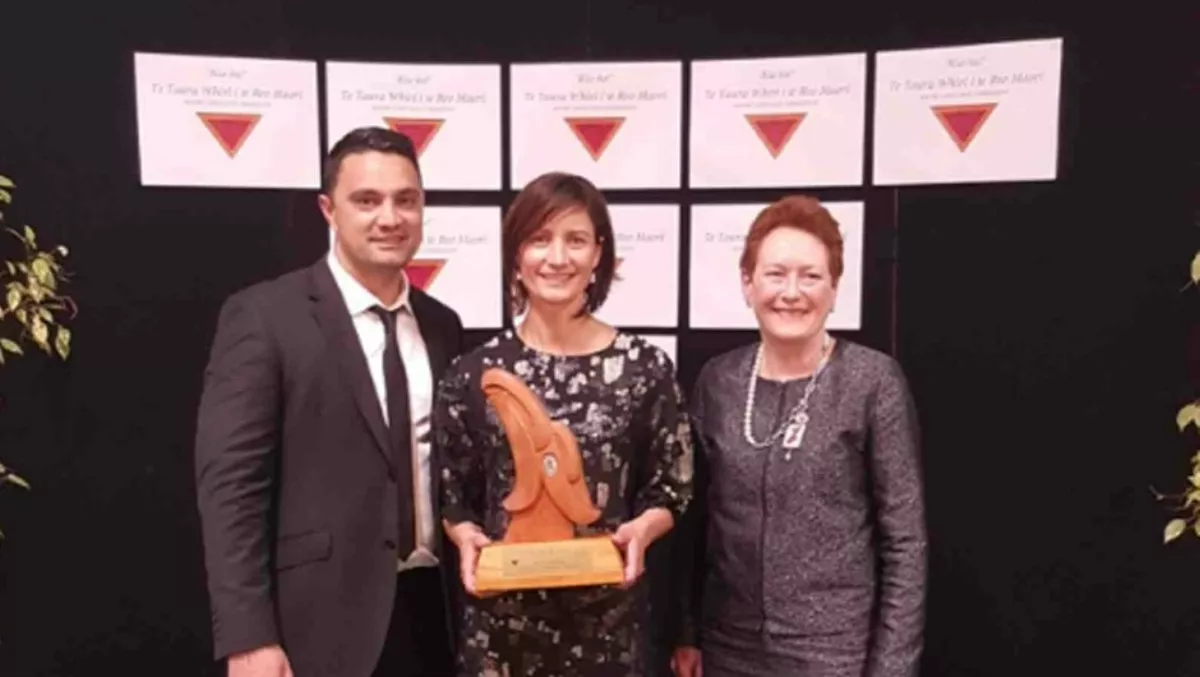 Victoria University's Puna Māori language app tops
By Heather Wright,
Thu 10 Dec 2015
FYI, this story is more than a year old
Victoria University's Te Kura Māori-developed Māori language app, Puna, has taken out the top tertiary sector award at Ngā Tohu Reo Māori 2015, the Māori Language Awards.
Puna is a free app developed for children or those beginning to learn Māori and is used as part of a Ministry of Education initiative to increase Māori language proficiency in schools where subjects are taught in te reo.
Puna reached number 13 in Apple's App store top free educational apps in New Zealand and has been used by 2500 global users in the last six months.
It is the second te reo Māori app developed by Victoria's Te Kura Māori staff, who provides teaching and research related to Māori education, policy and practice. The previous app, Kura, was developed for people who already had some proficiency in the language.
Tabitha McKenzie, a lecturer from Te Kura Māori, says the award affirms the university's commitment to continue being innovative in the area of te reo Māori within schools, the home and the community.
Earlier this year at the launch of the app, McKenzie said the app was 'an educational, fun and challenging way to learn te reo Māori'.
"Users say it makes them want to learn," she says.
Ngā Tohu Reo Māori 2015 is an annual Māori language awards organised by the Māori Language Commission. The awards aim to celebrate excellence and long-term commitment to te reo Māori in New Zealand, and to recognise te reo Māori regeneration and innovation.