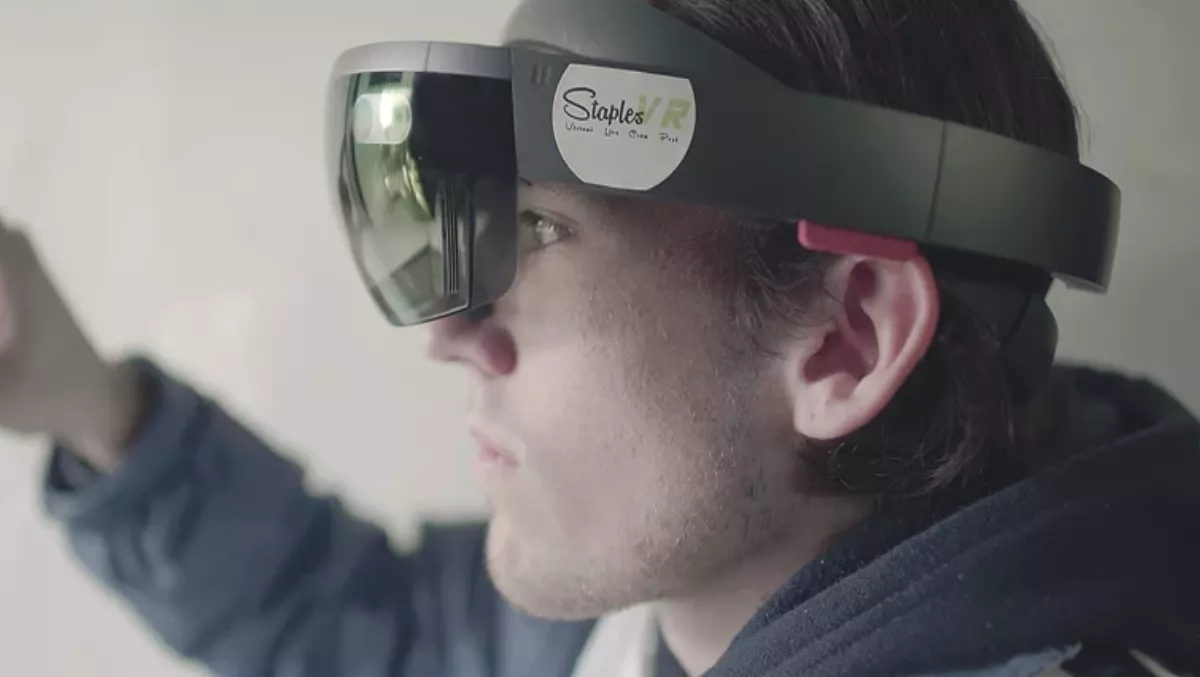 StaplesVR and Fox Studios team-up in Sydney to deliver dynamic VR films
FYI, this story is more than a year old
StaplesVR opens a new virtual and augmented reality studio at Fox Studios, Sydney.
Based out of Fox Studios, Moore Park, the facility will provide VR/AR gear, crew and technology to brands, agencies and industry production partners.
They will be developing for both Microsoft's Hololens and MetaVision's Meta2 in the AR space and will provide environment scanning, 360° live streaming solutions and photogrammetry resources from their newly established Sydney facility.
Wayne Borg, Fox Studios CEO says, "I'm delighted to welcome Aliesha, Ed, Paul and the StaplesVR team to Fox Studios.
"They are recognised industry leaders who are doing ground breaking work in the AR and VR space.
"Establishing a strong presence on the lot opens up a new set of highly innovative resources, skills and opportunities that local and global production partners can take advantage of in Sydney.
Staple studio states that as the opportunities in AR, VR and mixed reality platforms continue to develop and refine, it's great news that they can expand their capabilities into NSW to provide services, education and consultancy to a wide range of partners.
Paul Willey, StaplesVR spokesperson says, "Aliesha and Ed are global leaders who are passionate about bringing stories to life with cutting-edge technologies and platforms.
"It's exciting to be able to bring a truly unique set of resources and skills to the NSW creative community, and I look forward to the partnerships that will develop as a result.
StaplesVR is a complete VR production studio with offices in New Zealand, Australia and the United Kingdom.
They provide both end to end solutions and consultation services for a variety of clients and industry leaders.
They also specialise in dynamic camera movement, from aerial drones, cable cams and underwater image capturing.
StaplesVR creates applications for Augmented reality as well, delivered to HMD's such as Hololens and also platforms such as tablets and phone based apps.