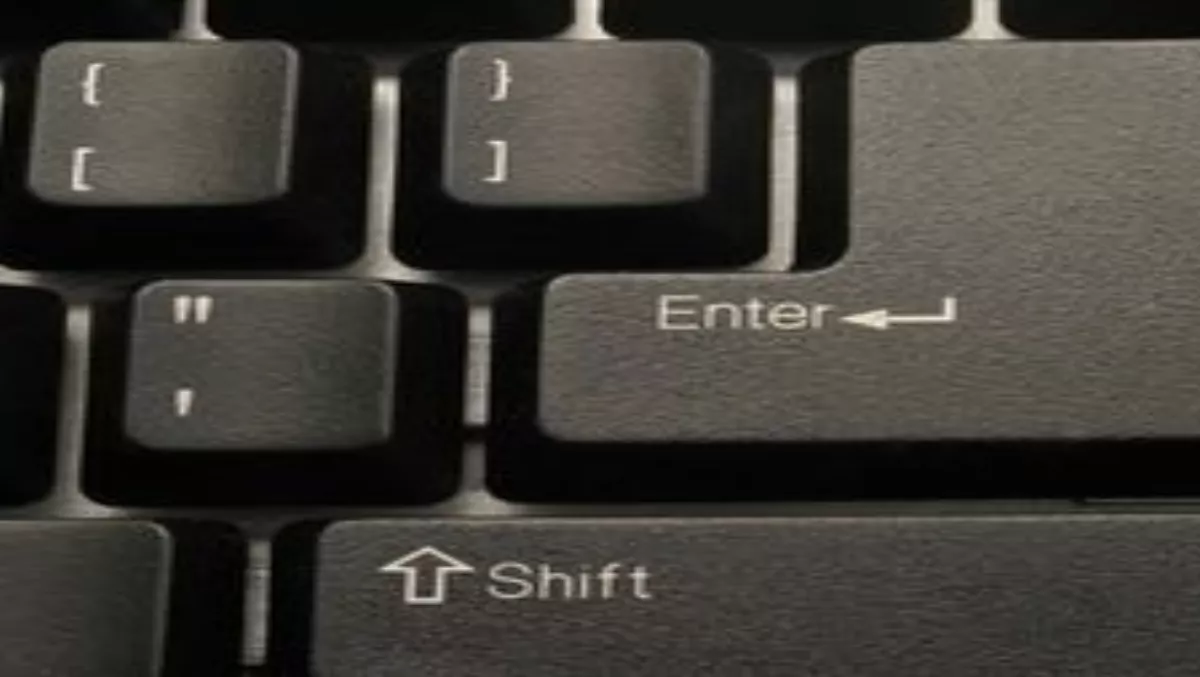 Visas for geeks
Mon 8 Aug 2011
FYI, this story is more than a year old
If you are an international citizen studying IT in New Zealand, or you want to know how to use your IT job to get a Residence Visa, this article is for you. Employers looking for talented and trained staff should also take note – there is a time of challenge and opportunity ahead.
The Drivers
Despite continued pessimism about the country's slow recovery from the worldwide recession, there are two key trends which give cause for optimism if you have skills in Information and Communications Technology.
Firstly, the economy is growing again, and perhaps faster than most people on the street realise. According to the July 2011 Labour Market Update from the Department of Labour, national output increased by 0.8% in the January-March quarter, which translates to more than 3% per annum. It faltered late in 2010 after a sharp pick-up mid-year, but this year's upward trend looks more steady. At the same time, employment of the population rose 1.8% since last year (about 40,000 people). There's more business to do, and more people are needed to do it.
Secondly, results from a recent survey by the NZ Institute of Economic Research show that it is becoming ever harder to find skilled labour. This no doubt partly stems from increased business activity. In addition, however, the outflow of talent across the Tasman to Australia continues apace. For some reason New Zealanders think the grass is greener over there, even though the rainfall is much lower. The pressure to find the right people for the increased number of jobs is noticeably pushing salary levels upward, and informed opinion suggests that this trend won't end any time soon.
Visas and the IT Skills Shortage
The Government recognises that this country faces a chronic lack of IT professionals. In particular, this occupation group has featured for many years on the Long Term Skill Shortage List (LTSSL) maintained for immigration purposes.
This has significant meaning for anyone in the field who has come from overseas to study and work. It smoothes the way for getting both Work Visas and Residence.
Most people applying for a Work Visa must show Immigration New Zealand (INZ) that their boss has fully advertised their position but cannot find a New Zealander to fit the bill. A suitably qualified and experienced IT worker applying for a Work Visa doesn't face that hurdle – INZ accepts that good local people are not to be found. Any employer who has tried to support someone's Work Visa application will tell you what a difference that makes.
Most applications for Residence are made under the Skilled Migrant category, where people score points on age, qualifications, job offer etc. Applicants first put in an online Expression of Interest. If INZ agrees that they may be entitled to the points they have claimed, they get an Invitation to Apply, which is when they can submit all their papers.
Having a job offer in an occupation on the LTSSL significantly boosts your points score through several sets of bonus points that are available. The higher your score, the quicker you will be invited to apply for Residence. It is worth noting that one can claim even more points for working in the 'future growth areas' of Information Communications Technology and creative industries (where an increasing number of IT jobs can be found).
The Road to Residence
INZ has set its policy to encourage certain 'pathways' to Residence. One of the most-used ones starts with tertiary study. The NZ Qualifications Framework classifies 10 Levels of qualifications down from the PhD at Level 10. Upon completing study to a high enough level, you can get an open Job Search Work Visa which allows work for any employer.
Once you find a job relevant to your qualification you can apply for a Work Experience Visa for up to 2 years, or else an Essential Skills Work Visa for a specific employer. At any stage it is possible to put in a Skilled Migrant Residence application, but there is usually little point in doing this unless a job offer is in place. This is because in most cases INZ will not finally approve Residence unless you already have a skilled job in New Zealand.
There is also what is called the Work to Residence route which allows someone with an offer of work in a known shortage area – like IT – to get a 30-month Work Visa. However, it is only possible to apply for Residence under this category after holding the Work Visa for 2 years, and this is a slower method than going for Skilled Migrant Residence as described above.
Pitfalls for Students
If you are planning to study toward an IT qualification, take note: the Government recently changed its policy to make Job Search Visas available only to people who have completed a qualification lasting at least two full-time academic years. You can also get a Job Search Visa if you do two one-year courses – say, a Level 5 Diploma followed by a Level 6 National Certificate. In practice this means that many Level 5 and 6 Diplomas and Certificates will no longer be any use on their own as a basis for getting Residence.
The changes were announced in June, to take effect from 25 July. There was a storm of protest at the short notice given, because thousands of people who had enrolled for 1-year courses in good faith faced serious disruption to their future plans. INZ quickly backtracked, so that the new rules will now only affect students who enrolled after 2 April 2012. It does mean, however, that anyone contemplating study with a view to a Work Visa upon graduation must first check carefully whether the course will qualify.
The Job Search Visa only lasts 1 year, and from our observation that year can disappear pretty quickly if you are in the employment market. We've seen dozens of people who hold a Bachelor's degree in IT, or a Diploma in Computing, working on service station forecourts pumping gas. If you can't find an IT job in that one year then you're out. Start searching as soon as you walk out of the last exam, and don't settle for a spot on a Burger King crew.
Pitfalls for Work and Residence
The phrase 'suitably qualified and experienced' used earlier is critical to anyone wishing to use the LTSSL as a fast-track to a Work Visa, or for Skilled Migrant Residence. For an IT worker to make use of the list they must have at least a Bachelor's degree plus 3 years' relevant work experience. The exception is Film Animators who don't need to have a degree unless they want to claim the Skilled Migrant bonus points.
A lot of people in the past went for National Diplomas or Graduate Certificates in IT at Level 7. However, the LTSSL was changed a couple of years back to require a degree – possibly owing to lobby pressure from the Universities seeking to gain an edge over other education institutes. Quite simply, if you are considering study for an IT career then don't bother with anything less than a full degree.
Another major hurdle is often the nature of the job offer used to apply for a Visa. As most New Zealand businesses are small, many jobs out there involve more than one role. Unless you sign up with a specialist IT operation such as a web design studio, you could wind up administering the network in between doing the accounts and making the tea. INZ is on the lookout for mish-mash jobs dressed up as IT positions.
If the job you are looking is not out-and-out IT or ICT work, save yourself a lot of delay and stress by looking somewhere else.
The Need for Advice
The immigration field gets more sophisticated and complex every year. Policies (now called 'Instructions') are tweaked frequently – sometimes to plug gaps which people have exploited, and sometimes to push wider Government objectives. More critically, the way that the black-letter rules are applied keeps shifting, and INZ staff sometimes put their own slant on what the words of Instructions mean.
The online Expression of Interest application may look straightforward enough – just fill in the boxes and submit. Don't be fooled – even a casual omission of information about your background can come back to haunt you later. Our firm is often called in part way through an application to fix a mess which could have been avoided altogether if the person had received good advice at the start.
Any New Zealand immigration adviser – onshore or offshore – must either hold a license to practice or have a lawful exemption. Lawyers are one of the exempt groups. Competent licensed advisers and lawyers should be able to evaluate your chances of success, or point out a solution to your problem, at a first meeting. At the same time they should also be able to quote a fee for the job you ask them to do. In an increasing number of cases this is money well spent, rather than trying to do it yourself.
Simon Laurent is Principal of LaurentLaw Barristers & Solicitors in Auckland. He has specialised in immigration law since 1996, and now writes articles and gives seminars both in New Zealand and overseas for the industry. He is current Chairman of the NZ Association for Migration and Investment.
Click here for their website.