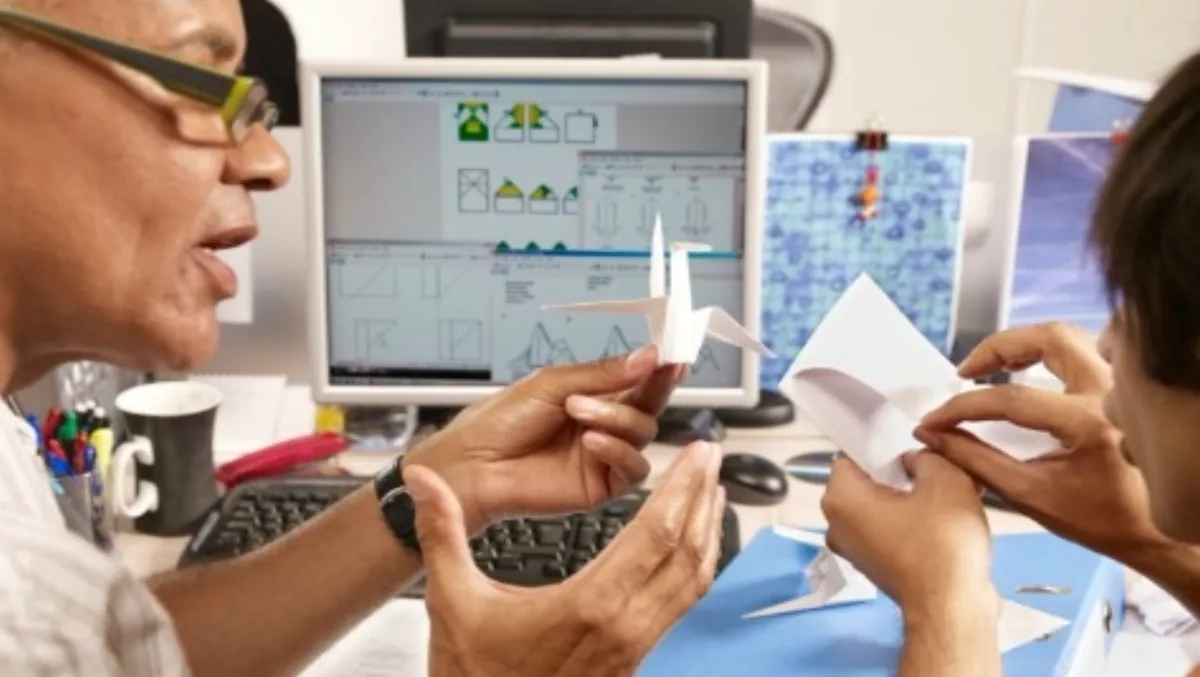 VLNC recognises Kiwis embracing online learning
By Catherine Knowles,
Wed 20 May 15
FYI, this story is more than a year old
The Virtual Learning Network Community (VLNC) has recognised four individuals embracing the online learning environment at the second annual Virtual Learning Awards in Wellington.
Awardees, family and peers attended both in person and virtually from around New Zealand via audio and video conferencing links, thanks to the support of Asnet Technologies, the principal sponsor of the awards.
The awards were presented by Nikki Kaye, Associate Minister of Education, who spoke of the importance of having the wider whanau and community being involved in education at the event.
The 2015 Virtual Learning Award winners are:
Virtual Learning Award for Achievement: Alicia Miller
VLNC says Miller's confidence grew as the year progressed and she became a role model for other students in the online classes.
Two of her subjects were taken online: L3 Geography and L3 History. Miler obtained recognition in both, including course endorsement with excellence in History, Classical Studies, and Literature Studies, and course endorsement with merit in Geography.
She gained her NCEA Level 3 Certificate endorsed with overall excellence.
Miller's goal was to go to university, and without this online learning opportunity she would not have been able to pursue her chosen pathway, according to VLNC.
"Alicia's story is a fantastic example of how virtual learning is increasing the opportunities available for individual students, helping them to achieve their goals, and plan for their future careers," says Eric Greenop, Asnet Technologies managing director.
Virtual Learning Award for Leadership: William Tailby
Tailby is the principal of Kaitaia College, and has led by example over the past 10 years, as education becomes more influenced by digital technologies.
For instance, he was an early adopter of video conferencing for hosting meetings amongst principals, and challenged the Education Ministry and the PPTA to use the technology rather than travelling to meet.
Furthermore, Tailby has had a key role in the growth of the FarNet virtual learning cluster from the original nine schools in 2004 through to the existing 24 schools in 2015, says VLNC.
Virtual Learning Award for Building Capacity: Jude Knight
Knight holds many roles in her home school of Taradale High in the Baylink virtual learning cluster, says VLNC.
She has gone from being eDean in 2011 through to ePrincipal in 2014.
Significantly, the students who have undertaken learning through the VLNZ during Knight's tenure have a 90% pass rate.
Since taking on the role of ePrincipal last year, Knight has encouraged collegiality and instigated processes that improved communication and support, which has lead to a new school joining the Baylink cluster for 2015, says VLNC.
Virtual Learning Award for Enabling E-Learning: John Goodhind
Goodhind taught through the VLNC for the first time in 2014, and in this year 100% of his students passed NCEA Level 2 Art History with Merit.
VLNC says Goodhind is constantly communicating with his students, reflecting both his organisation and passion for online teaching.
Asnet Technologies' sponsorship of the awards compliments a long time involvement in education, including management and support of the NZEdNet video conferencing network and the video and audio conferencing bridge for the Ministry of Education.
"Once again Asnet Technologies is delighted to participate in the Virtual Learning Award.
"It is very pleasing to hear of and to actively participate in the continued progress of online learning in education through real world learning activities that are undertaken every day, resulting in outstanding achievement," says Greenop.