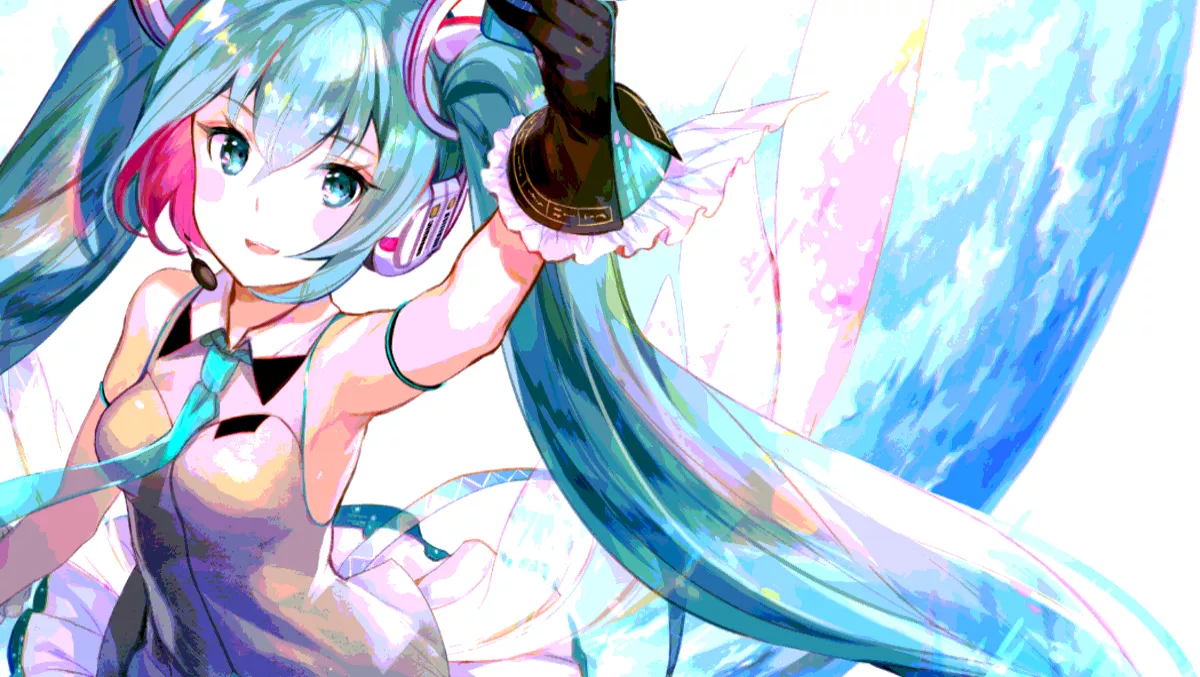 Holographic pop-star Hatsune Miku gets her own 360-camera
By Jacques-Pierre (JP) Dumas,
Thu 10 Aug 2017
FYI, this story is more than a year old
Ricoh has announced a limited edition version of its Theta SC 360-degree camera to celebrate the 10th anniversary of Vocaloid pop star Hatsune Miku.
Hatsune Miku is a digital program that has travelled an interesting path from vocal synthesiser product to beloved collaboratively constructed cyber celebrity with a growing user community across the world.
Over her 10 year career, she has released over 100,000 songs, opened for Lady Gaga, released rhythm games with Sony, and partnered with PlayStation VR for the virtual concert experience Hatsune Miku: VR Future Live.
She is also often called a global icon or hub, because the culture around her encourages a worldwide creative community to produce and share Miku-related content.
With the increase of remix works and the steadily growing global demands, Crypton Future Media engages consciously in the promotion, support and cultivation of the Hatsune Miku community.
The Theta SC is a camera that captures all scenery in a spherical 360-degree image surrounding the photographer in a single press of the shutter button.
The captured image can be browsed and edited freely using an app and shared over an SNS.
Users can link the camera with a smartphone and easily browse, edit, and share captured images.
Users can also a commercially available VR viewer in conjunction with the camera to experience more realistic virtual reality.
The camera comes with a blue-green body, the theme colour for Hatsune Miku, and a 10th-anniversary logo and drawing by Kei, Hatsune Miku's original illustrator.
The shutter has a special Hatsune Miku sound, only available on this model.
The Theta SC app has also received an upgrade for this version of the camera.
Users can make Hatsune Miku appear in spherical images captured using this app.
By using this app, users can have an unprecedented experience that allows them to make Hatsune Miku appear in the real world with them and share the image over an SNS.
There are only 3,939 units of this camera model so fans of the digital pop-star will have to act fast.
You can watch one of Hatsune Miku's live performances here: