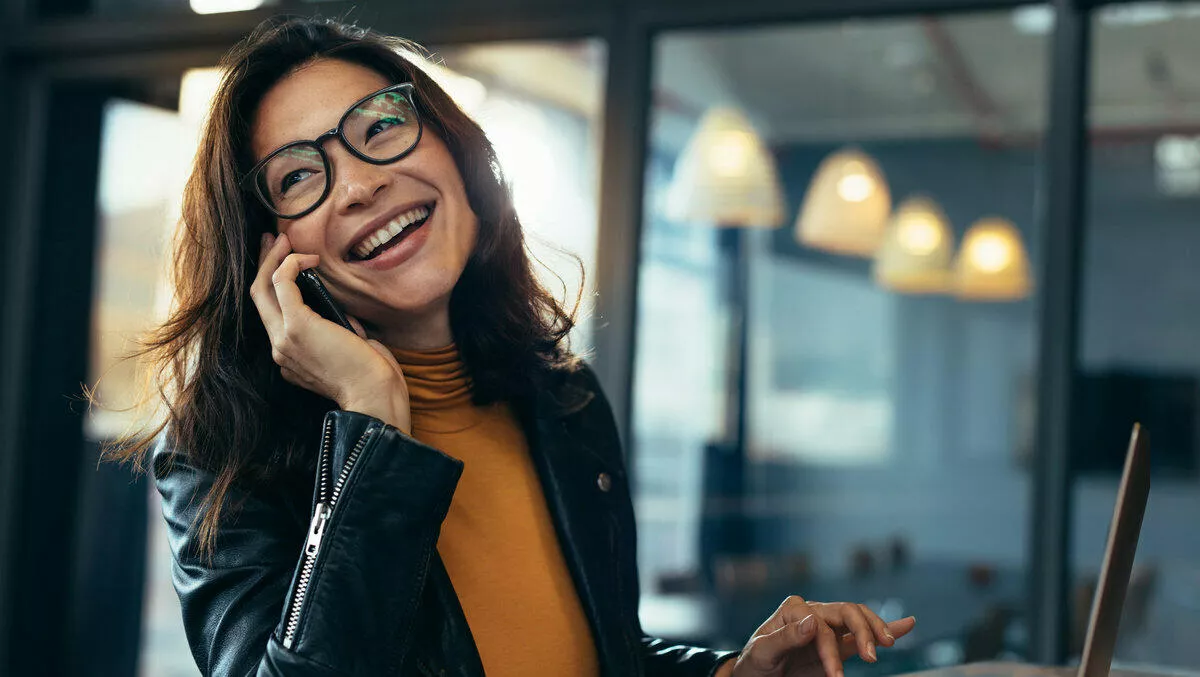 Vodafone begins 4G calling rollout
Mon, 7th Oct 2019
FYI, this story is more than a year old
Vodafone has rolled out 4G Voice over Long-Term Evolution (VoLTE) calling across Auckland - with Wellington, Christchurch, and Queenstown soon to follow suit in December.
According to Vodafone, the VoLTE 4G upgrade (also called 4G calling), will result in a faster voice connection when making calls, as well as reduced background noise while on a call.
But there's a catch: Only some devices can support 4G calling. These include: iPhone 6 and newer; Samsung S9/S9+, S10/S10+/S10E, Note 10; Vodafone branded Z9; and RBI/FWA CPE B525. More models from Samsung and Huawei will follow.
"This network upgrade will mean Vodafone customers experience improved voice calls over our already high-performing 4G network," says Vodafone New Zealand head of platforms Sharina Nisha.
"VoLTE-enabled devices will stay on 4G rather than drop to 3G or 2G to make calls. And to ensure call continuity when moving, our 4G Calling service can seamlessly transition to 3G if required, which means Vodafone customers can expect an enhanced voice call experience overall.
4G calling can also reduce disruption if users are streaming video or downloading content when a call is maintained. Vodafone says that 4G data speeds will be maintained. When 5G launches, 5G speeds will also be maintained.
4G Calling is available to Vodafone customers on a wide range of devices across Auckland (when using the latest software version). This includes newer Samsung models as well as the iPhone 6 and above.
"A key focus of our 4G Calling introduction has been on the end-to-end testing in conjunction with the phone manufacturers. Our technology experts have been working hard to enable enhanced voice calls for as many Kiwis as possible, and 4G Calling will be available on newer devices," says Nisha.
"Interestingly, we have more iPhone 6's on our network than any other phone model, so this means many thousands of our customers who have an iPhone 6 can use VoLTE or 4G Calling on our network. The majority our customers will be able to use 4G Calling once we have completed the rollout early next year.
4G Calling in Wellington, Christchurch and Queenstown will be rolled out by December. RBI2 sites also support 4G Calling as these sites are switched on.
The rest of Vodafone's network for 4G Calling should be completed by the end of March 2020.
Apple and Samsung device users on the Vodafone network can switch on VoLTE by doing the following:
Apple phone users will need to switch VoLTE on manually, under Settings>Mobile>Mobile Data Options>Enable 4G Voice and Data.
For Samsung handset users, VoLTE is set to be default on for VoLTE capable devices, so customers with an S9 or S10 will see 'VoLTE' on the top of their screen.