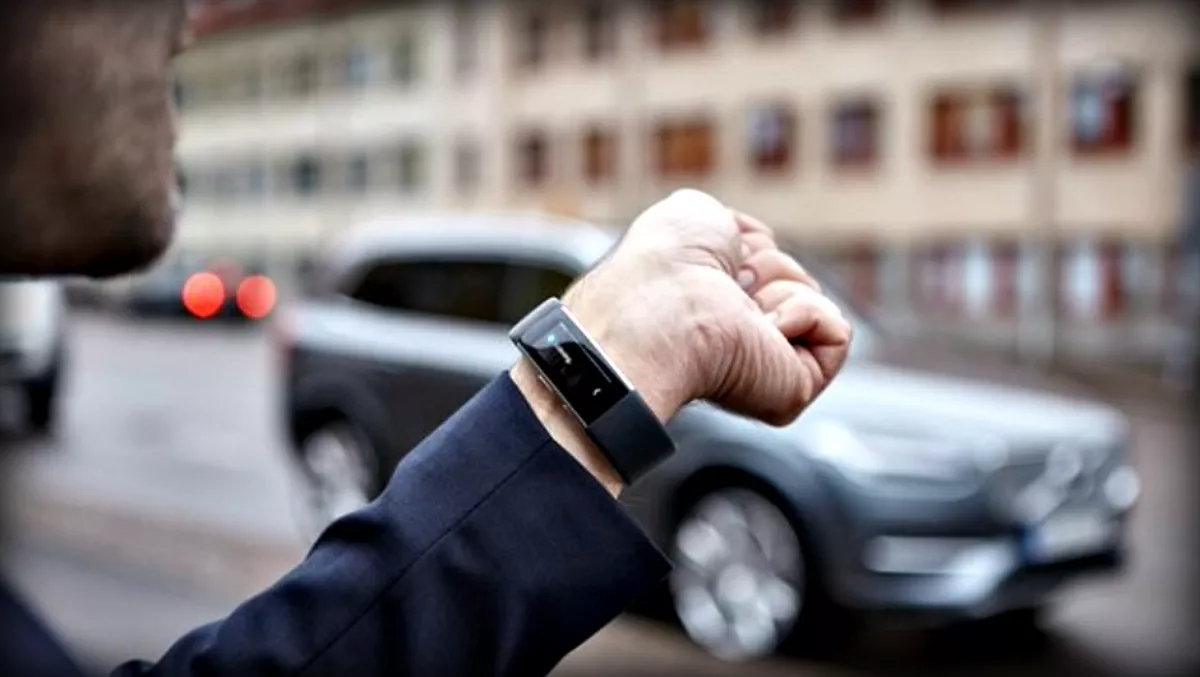 Volvo and Microsoft, making 1980s tech dreams a reality
FYI, this story is more than a year old
Volvo and Microsoft have teamed up to roll out a new wearable voice control system, a la the 1980s TV cult classic Knight Rider.
In the popular American show, David 'The Hoff' Hasselhoff is a modern crime fighter assisted by KITT, an advanced and nearly indestructible car controlled by a computer with artificial intelligence.
The new wearable system, which has been dubbed 'Knight Rider Technology', enables Volvo owners to be able to talk to their car via a Microsoft Band 2 worn on their wrist.
They can remotely instruct their vehicle to perform tasks including, setting the navigation, starting the heater, locking the doors, flashing the lights or sounding the horn via a mobile app and the connected wearable device.
While practical application hasn't been highlighted to a great extent, Coby Duggan, Volvo national manager, says this new system shows the company's commitment to making the driving experience as convenient as possible.
"While activating your car from your wrist was an early TV predecessor to today's wearable tech, bringing it to life in 2016 is just the beginning of what is possible with digital assistant functionalities, " says Duggan.
"At Volvo we focus on technologies which can truly benefit our customers' lives. Each new innovation has to have a reason for being, that is, to make the drive easier, better, safer or more fun," he says.
Duggan says more recently Volvo has begun to focus closely on innovations outside the traditional automotive arena, opening up potential partnerships and new business models.
Peggy Johnson, Microsoft executive vice president of business development, says the Volvo partnership continues to bring ground breaking technology to enhance the automotive experience.
"Together with Volvo, we're just beginning to understand the potential that technology has to improve driver safety and productivity," she says.
The Microsoft Band 2 connection will be available to New Zealand customers in the Volvo On Call mobile app in 2018.