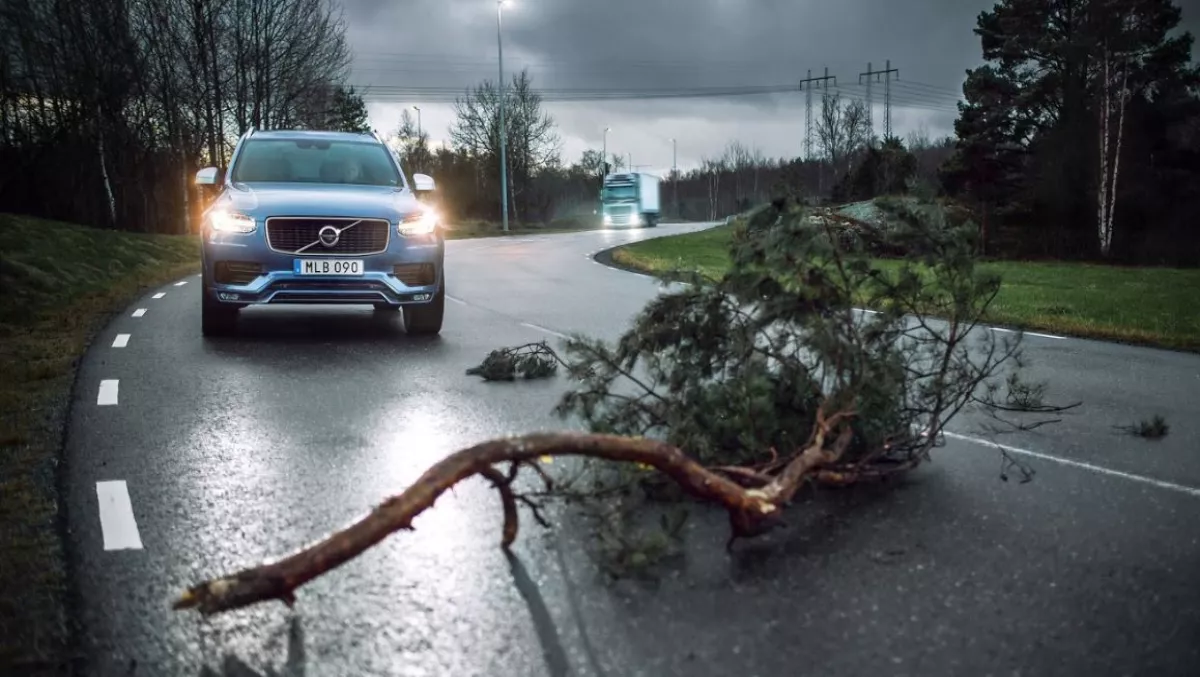 Volvo Cars and Trucks share live vehicle data, creepy or efficient?
FYI, this story is more than a year old
Volvo Cars and Volvo Trucks will share real-time data to expand coverage of the companies' connected safety technology, a cloud-based system that allows vehicles to communicate with each other and alert drivers of nearby hazards.
This is the first time Volvo Cars is sharing safety-related data with another company.
The collaboration with Volvo Trucks represents the first step towards achieving a critical mass of connected vehicles that could have a significant impact on overall traffic safety.
From 2018, live and anonymised data will be shared between selected Volvo trucks with the company's own hazard-alert systems, and Volvo cars equipped with Volvo Cars' Hazard Light Alert system.
Volvo Cars have a history of sharing safety knowledge with others in the interest of saving as many lives as possible.
In 1959, Volvo opened the patent for the three-point seatbelt to all other car makers, saving an estimated one million lives to date.
Volvo Cars Safety Centre VP Malin Ekholm says, "Sharing real-time safety data based on our connected safety technology can help avoid accidents.
"The more vehicles we have sharing safety data in real time, the safer our roads become."
"We look forward to establishing further collaborations with other partners who share our commitment to traffic safety."
Volvo Cars' Hazard Light Alert technology is the first of its kind in the automotive industry.
As soon as any equipped Volvo switches on its hazard lights, an alert is sent to all nearby Volvo cars connected to the cloud service, warning drivers to help avoid potential accidents.
This is particularly useful on blind corners and over the crest of hills in the road.
Hazard Light Alert has been available in Sweden and Norway since 2016, where it is standard on all 90 and 60 series cars as well as the XC40.
Adding selected models of Volvo Trucks' fleet to the cloud will cover more area, identify more potential hazards and boost overall traffic safety. Both Volvo brands represent a considerable portion of new vehicle registrations in the region.
By anonymising, validating and aggregating the data that is collected and shared, the initiative will comply with the General Data Protection Regulation (GDPR) that is rolled out across the EU this year and hopefully globally by the end of next year.
Related stories
Top stories