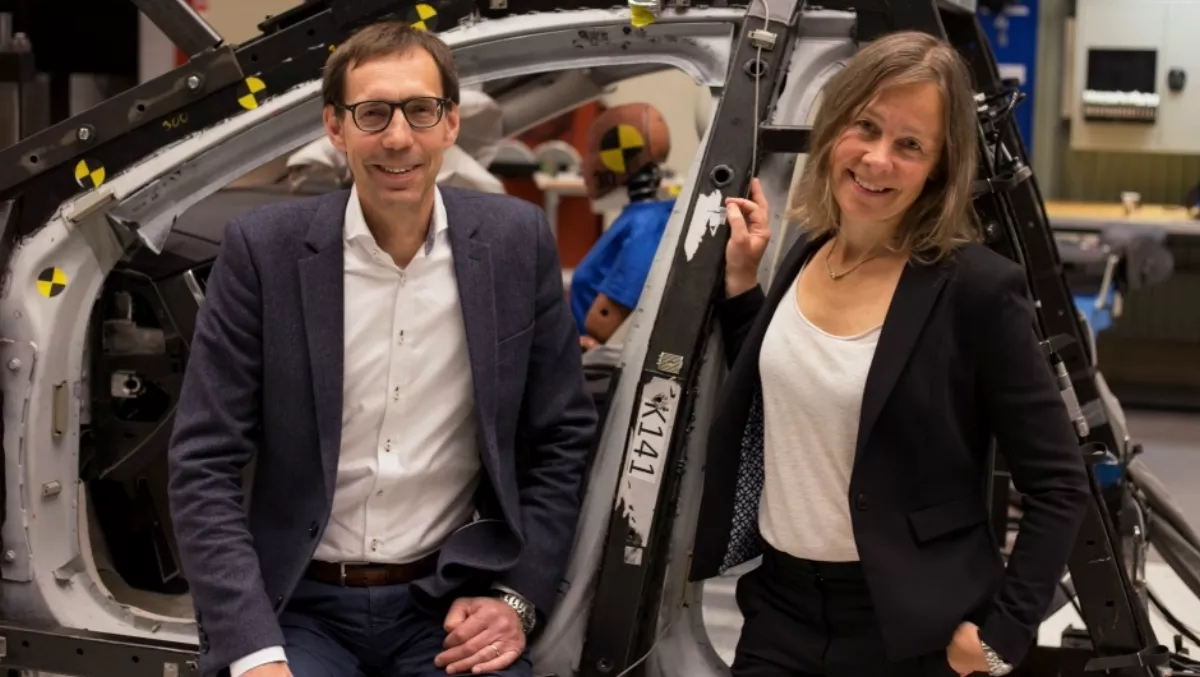 Volvo recognised for safety expertise in autonomous vehicles
By Sara Barker,
Mon 12 Jun 2017
FYI, this story is more than a year old
Two Volvo safety experts have received recognition for their contribution to improving safety and reducing fatalities - including strategies for the company's autonomous cars.
The US-based National Highway Traffic Safety Administration (NHTSA) recognised Volvo senior manager Per Lenhoff and technical expert in traffic safety data analysis Magdalena Lindman for their contribution to enhanced traffic safety.
Both team members have worked on safety systems such as run-off road occupant protection, as well as physical and computer aided engineering test methods that capture and replicate real-life crashes.
Closer to home, Volvo Cars New Zealand general manager Coby Duggan adds that those safety systems are on board hundreds of Volvos driving New Zealand roads right now.
He says that the latest safety features will be launched under Volvo's XC60, to be launched in New Zealand later this year. It will feature 'standard advanced driver assistance' and steering support systems.
"Over the past 90 years, Volvo has been a pioneer of new technology to protect vehicle occupants while driving and now with their advances in autonomous driving technology, we are entering a new generation of safety for all road users," Duggan says.
He says Volvo has been collecting data from accidents since 1970, with the aim of better understanding and addressing real-life safety needs.
"With each new model introduced by Volvo we get closer to our goal that no one should be killed or seriously injured in a new Volvo by 2020 - the technology onboard the new XC60 will be the latest step towards this objective," he concludes.