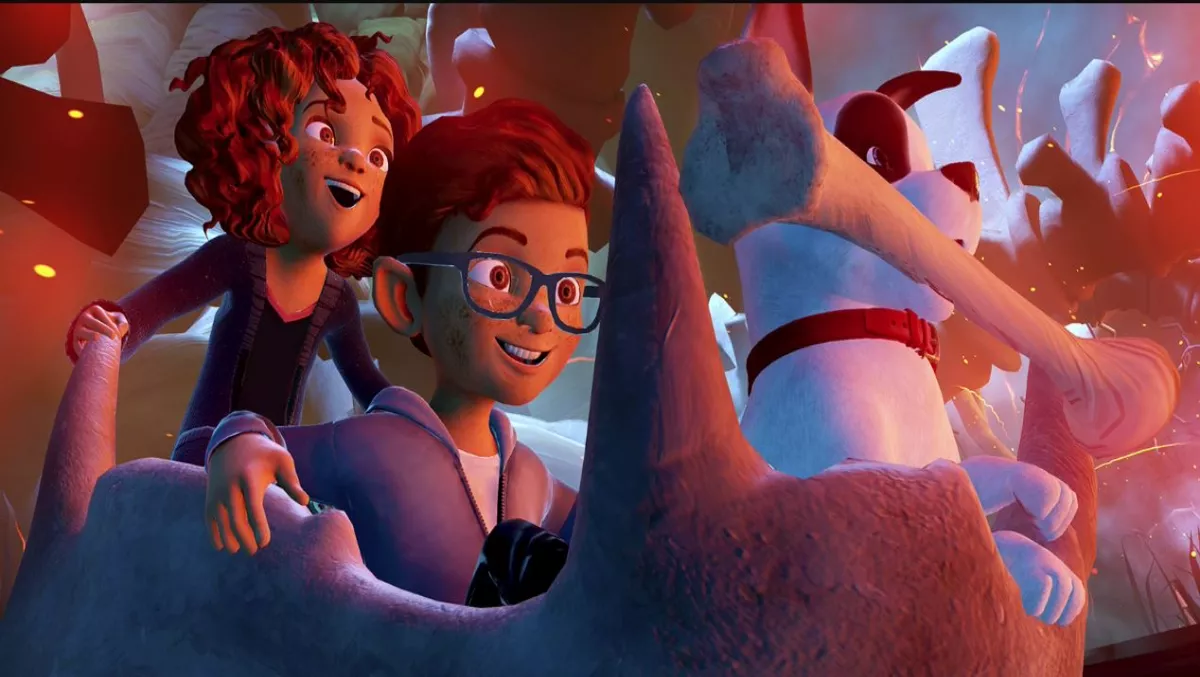 This VR company is "Raising A Rukus" through innovative gaming experiences
By Sara Barker,
26 May 2017
FYI, this story is more than a year old
One company is 'Raising A Rukus' amongst virtual reality production by taking a unique approach to storytelling, all through Samsung Gear VR.
The Virtual Reality Company says it's on a ground-breaking animated VR experience that takes participants on a series of magical adventures with the two main characters Amy and Jonas and their dog Rukus.
The trio journey into a prehistoric world in which they encounter skeletal versions of dinosaurs, a raging river and more. The story involves challenges, skills and a 'unique' perspective on discovery.
"The vision for the Rukus franchise is to create stories built around universal themes and relatable truths that not only educate and entertain, we want audiences to connect emotionally with these endearing characters, and learn and take something away from their stories," comments Robert Stromberg, VRC's cofounder.
The storyline also features branching narratives - an innovation only made possible by VR.
Participants can just look in Amy or Jonas's direction and they will go on a different adventure. Such immersive storytelling opens up the world of VR, the creators say.
According to the VRC team, the project is about innovation and experimentation in the VR space.
"We are in the early days of unlocking the power of this new medium. It's similar to my time working on Avatar, VRC is in a constant state of invention and innovation, testing and pushing the artistic, storytelling and technical potential of VR," Stromberg says.
"VRC set a milestone in VR on our work with 'The Martian VR Experience' for 20th Century Fox Innovation Lab. Raising a Rukus' sets several new milestones in VR production: location-based experiences through the cinematic release with IMAX for its IMAX VR centres, and now on mobile making it available on the Oculus Store for Samsung Gear VR," adds VRC CEO Guy Primus.
A number of Hollywood veterans and industry leaders also took part in the project, including Guardians of the Galaxy screenwriter Nicole Perlman, and Grammy-winning composer James Newton Howard.