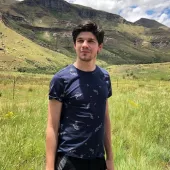 By Jacques-Pierre (JP) Dumas, Reviewer
The Warehouse has begun installing electric vehicle (EV) charging stations at many stores across New Zealand.
The network is being launched in Southland with Invercargill to be the first official store where EV owners can plug in to charge their vehicles.
The Warehouse Environment General Manager Greg Nelson says that for now, there's no charge to charge.
Charging a vehicle at The Warehouse will be free of charge for the first few months, thereafter EV drivers may have to pay a small charge for the electricity they put into their vehicle.
The Warehouse has plans for 21 EV charging stations at stores across New Zealand as part of its commitment to environmental sustainability.
The initiative is designed to improve access to charging stations for electric vehicles and is being funded jointly by the Government's Low Emission Vehicles Contestable Fund and The Warehouse.
The Energy Efficiency and Conservation Authority administers the Government's fund.
Its Chief Executive Andrew Caseley welcomed the Warehouse's leadership and support for electric vehicles.
Caseley states, "This project, and the promotion of it by the Warehouse, will make EV charging infrastructure highly visible to large numbers of shoppers and that will give confidence to consumers thinking about buying an electric vehicle.
The Warehouse EV charging stations will be rolled out over the next seven months in Gore, Dunedin, Blenheim, Motueka, Oamaru, Timaru, Christchurch, Hamilton, Matamata, Taupo, Gisborne, Levin, New Plymouth, Masterton, Te Kuiti, Hawera, Porirua, and Palmerston North.
The Warehouse Group also has two EV charging stations at its Auckland Store Support Office in Northcote.
The charging stations will be set up at designated parking spaces at the front of the store, capable of charging two vehicles at a time.
Customers using the charging stations provide their own cable which plugs into the charger and links to the vehicle. As well as installing EV charging stations, The Warehouse Group is one of several NZ businesses committed to having 30% of its vehicle fleet as electric vehicles by the end of 2019.