Watch Coldplay live with VR! Samsung and Live Nation team-up to stream the show
Thu, 10th Aug 2017
FYI, this story is more than a year old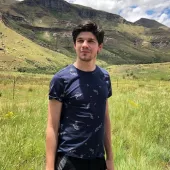 By Jacques-Pierre (JP) Dumas, Reviewer
On August 17 fans of Coldplay can stream their entire 'A Head Full of Dreams' concert through Samsung Gear VR.
Live Nation will broadcast Coldplay's concert live in virtual reality from Chicago's Soldier Field Stadium.
Samsung promises fans around the world will be transported to the best seats in the house to experience the band's performance from a totally new and immersive perspective.
The live broadcast will be available on Samsung Gear VR powered through the Samsung VR service on August 17, starting at 1:30 PM.
From the pyrotechnics to the laser lights, Gear VR users in more than 50 countries will be able to experience the magic of Coldplay's performance at no additional cost.
To tune-in, consumers will need a Gear VR headset with a compatible Samsung smartphone and navigate to the Samsung VR service.
A concert replay will also be available on Samsung VR for a limited time.
Michael Schmier, Samsung vice president of content and services says, "Through our industry-leading VR hardware and platform ecosystem, we are thrilled to offer Samsung Gear VR owners access to premium, immersive live entertainment and experiences in full 360-degrees.
"By partnering with Live Nation and Coldplay, music fans across the globe with Gear VR can tune into the live concert, experiencing the energy of the show like never before.
This ushers in the era of digital concert attendance and in the future we may see digital exclusive concerts that can only be attended via VR.
Kevin Chernett, Live Nation executive vice president says, "Live Nation is a trailblazer when it comes to producing live virtual reality concerts, and we've been excited to bring Coldplay into the mix since announcing our collaboration with Samsung and Gear VR in late May.
"We not only give fans the best in-seat experience, but we're also committed to working with the best technologies to provide every music fan with an extraordinary concert experience, regardless of where they are.
Coldplay's 'A Head Full Of Dreams Tour,' produced by Live Nation, is the number five highest grossing tour of all time, according to ticket sales data reported to Billboard Boxscore.
A Head Full of Dreams is Coldplay's seventh album.