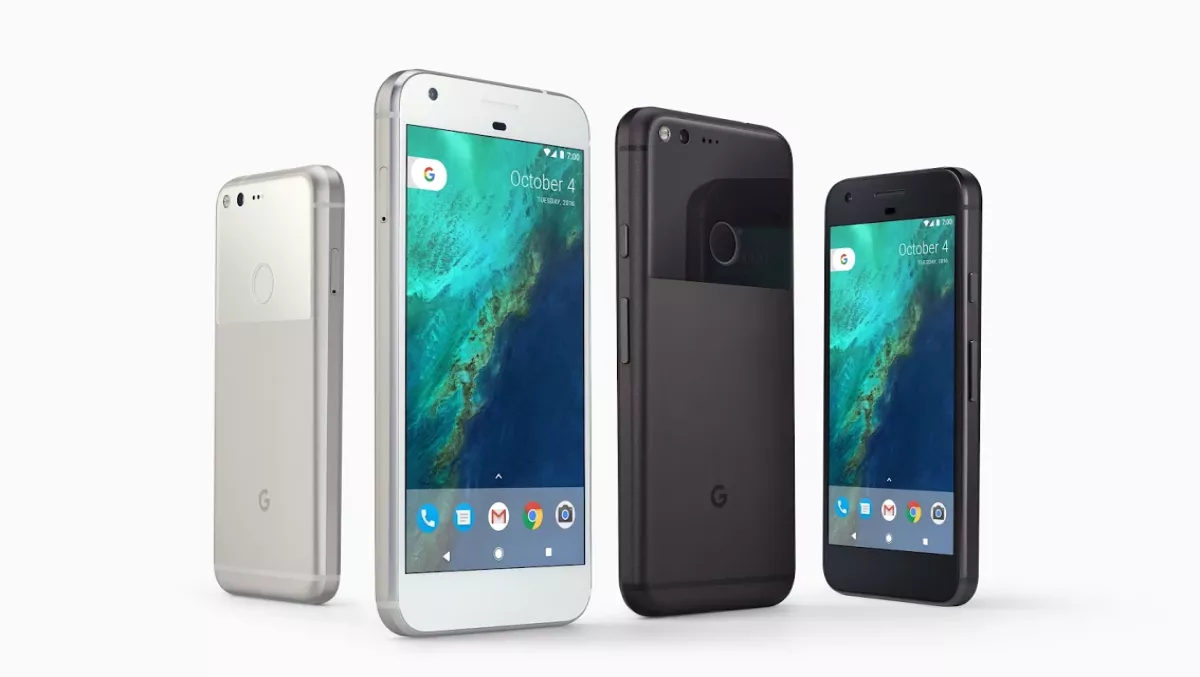 Watch out Apple: Google's coming for you
By Sam Worthington,
Wed 5 Oct 2016
FYI, this story is more than a year old
Google has finally entered the smartphone business with Pixel and Pixel XL. The new phones were unveiled today, placing Google in prime position to go after fellow tech giant Apple.
Brian Rakowski, VP of Product Management at Google, says that with Pixel, the company obsessed over every detail.
"We carefully sculpted the surfaces of the phone, and rounded the edges to make it easy to grip," he says.
"We used 2.5D Corning Gorilla Glass 4 on the front display and back glass to accent the aerospace grade aluminum body. The glass on the back also features Pixel Imprint, our fingerprint sensor, which is placed on the back of the phone where your finger expects it," explains Rakowski.
Google has also highlighted the phones supposedly longer battery life - within a shorter charge period; Pixel is guaranteed to last for up to seven hours, within a 15-minute charge.
Google's smartphone is also the first product to run the company's new Google Assistant tool, a spec that is pretty comparable to Apple's Siri.
"With your Assistant, you can have a natural conversation with Google to find answers or get things done on the go. Say "Ok Google" or touch and hold the Home button and your Assistant is ready to help,' says Rakowski.
"Ask it for a brief update on your day or to play a video on YouTube. Look up traffic on the way home from work or when the nearest pharmacy closes. You can even say 'show me my camping photos with Andrew' and it'll instantly display the photos you're looking for," he adds.
Google Assistant can also offer help with whatever you're looking at on-screen at that exact time. According to Rakowski, if a friend texts you a location to meet for dinner, all you need to tell the assistant is 'navigate there' and you're set.
The smaller model starts at US$649 (NZ$900) for 32GB of storage and features a 5-inch screen, while the bigger model, priced at US$769 (NZ$1070), has a 5.5-inch screen to - funnily enough - match the iPhone 7 Plus.
While Kiwis will have to wait to get their hands on the new phones, Pixel is available for pre-order today in the U.S., U.K., Canada, Germany and Australia.