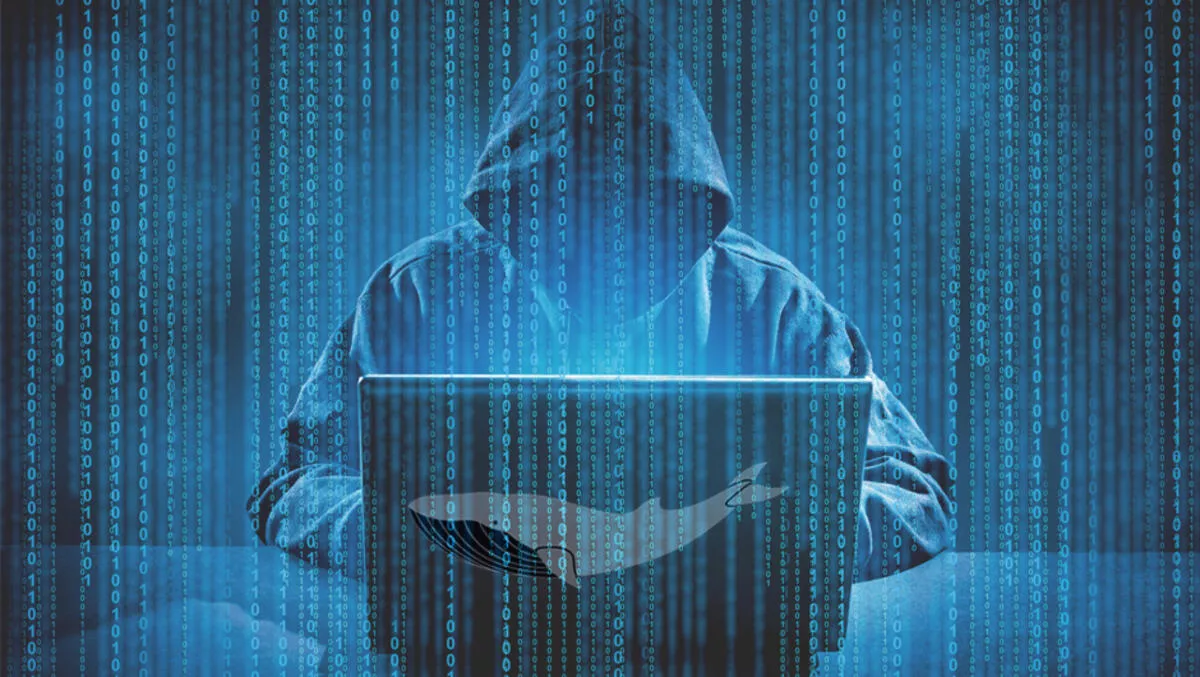 We can stop our students being harmed by 'Blue Whale'
FYI, this story is more than a year old
A dangerous social media trend has found its way into New Zealand, and schools are going to be one of the best defences against it taking root.
Blue Whale is an insidious online challenge that systematically grooms young people to self-harm, and ultimately take their own lives.
Any technology that preys on young people's mental health is incredibly dangerous and Blue Whale especially so, due to the severity of it's 'challenges'.
Blue Whale's creator, 21-year-old Philip Budeikin, is currently behind bars in Russia after being charged with inciting more than 16 youth suicides. He has confessed to orchestrating the challenge, and his reasons for targeting young people were particularly shocking.
Unfortunately, other 'administrators' have continued to target vulnerable children in his absence, and there have been reports of Blue Whale use in Britain and the US.
Waikato Police recently addressed an appearance of an app linking to the challenge in New Zealand. Thankfully, there have been no reported occurrences of children being involved with it, and it was removed before anyone could download it.
The 'game' is a particularly sinister example of people using the internet to target those who are most vulnerable, says Netsafe director of outreach Sean Lyons. The best course of action for educators is to create space for discussion around mental health and to encourage digital citizenship.
"The people who will be most affected by these games are likely to already be vulnerable, and so it's important to bring mental health into the conversation.
"Young people are able to access more information and content than ever before, and it's not appropriate to hand over devices and stop offering guidance. This type of challenge is one example of why it's important that schools prioritise a strong approach to digital citizenship.
Schools have an opportunity to get out in front of this type of online threat by encouraging digital citizenship in their classes, discussing mental health and providing options for students who may need help.
Work with your students to build the skills they need to avoid online threats like this, as well as encouraging safe spaces to speak openly about mental health.
Schools should avoid discussing the challenge itself and where it is found, as often curiosity will get the better of people. Not being able to find the challenge will be the best first line of defence for our young people.
The Mental Health Foundation of New Zealand say this type of manipulation is terrible, and teachers should keep an eye out for signs of self-harm. Any signs should be taken seriously, you can view their guide on this subject - here.
Lyons says that any instance of this type of challenge in New Zealand is a crime and should be reported to police immediately if discovered. Teachers can also report any app or social media channel that the challenge is featured on to Netsafe.
"In New Zealand, it is illegal to incite an individual to commit suicide, regardless of if the person attempts to or does take their own life. If somebody is directly targeting young people to play the game, or attempting to incite suicide in any other way, contact the Police for help.
"We encourage anyone that comes across this type of game or challenge to immediately report it to the social media site or website that it's on, and report it to Netsafe.
We agree with what the Waikato District Police have said, and hope the challenge goes away, in the meantime, we should remain vigilant.
"Hopefully this app disappears and blue whales can go back to being the majestic creature of the deep that they were intended to be.
There is help out there, students can speak to people who are trained to listen. Let's keep an eye on our students, if you notice anyone in need of help: reach out.
This goes for teachers too, if you need someone to talk to in a safe space contact one of the organisations below.
Youthline (open 24/7) - 0800 376 633. Free text 234 between 8am and 12am, or email talk@youthline.co.nz
0800 WHATSUP children's helpline - 0800 9428 787 between 1pm and 10pm during the week and from 3pm to 10pm on weekends. Or chat online 7pm to 10pm every day at www.whatsup.co.nz
Kidsline (open 24/7) - 0800 543 754. For children aged 5 to 18, ring between 4pm and 9pm on weekdays to speak to specially trained Kidsline buddy.
Lifeline (open 24/7) - 0800 543 354
Depression Helpline (open 24/7) - 0800 111 757
Healthline (open 24/7) - 0800 611 116
Samaritans (open 24/7) - 0800 726 666
Contact the Mental Health Foundation - 09 623 4812 for free mental health resources and information.
Report any further 'whale' sightings to the Police and Netsafe.