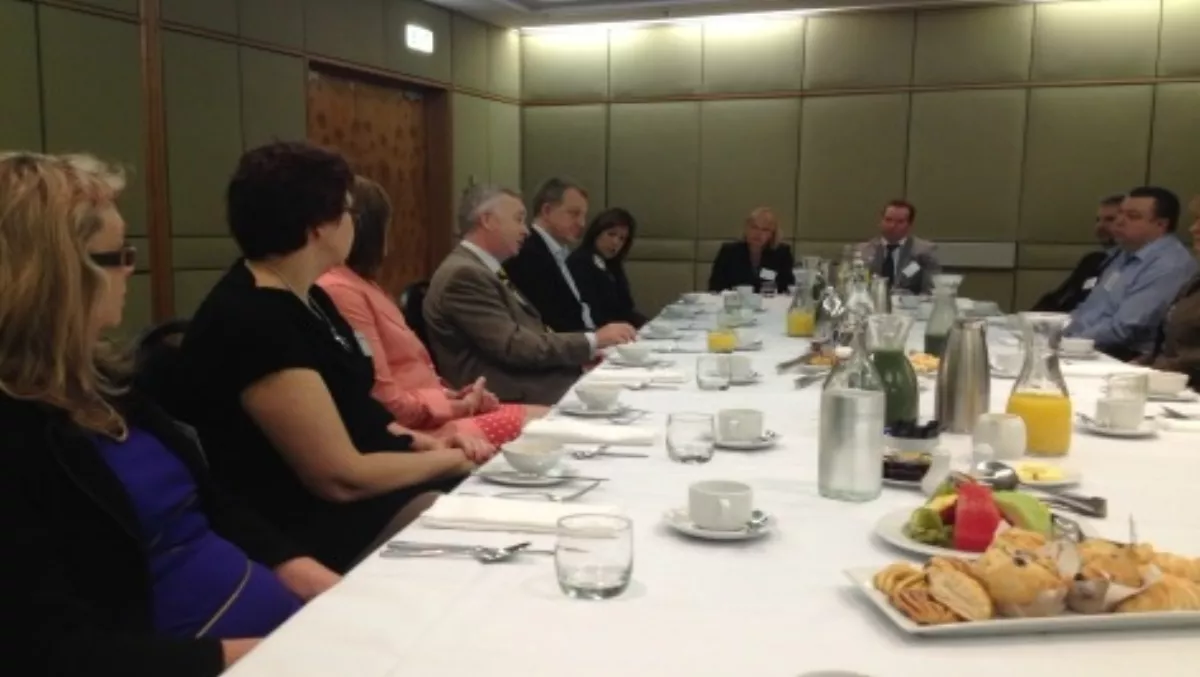 Wellington needs to be better at attracting tech students
FYI, this story is more than a year old
Absolute IT hosted its second IT Breakfast with Wellington City Council CEO Kevin Lacey, with a focus on promoting IT jobs in Wellington and ideas for building the tech sector.
At the breakfast, the table discussed Wellington's talent shortage and solutions to appeal to more international and national tech students, holding onto and enticing more tech graduates, and creating and supporting businesses and business communities that get tech professionals excited about working in Wellington.
"The capital needs to become better at attracting tech students, nurturing them as part of the wider Wellington tech community and then holding onto them once they graduate," Absolute IT says in a blog post.
Students who spend time working within the industry during their study are opened up to the wider employment opportunities of the Wellington region, making them more job ready and more employable to the market when they've completed their study.
Absolute IT says Waterloo University in Canada is a great example of how businesses and tertiary providers can work closely together to create a high tech city. "The university is a recognised leader in entrepreneurship and innovation, attracting tech talent to the region and filling a talent shortage.
"Waterloo students are leaving their study with a job already secured via their co-op programme. Through their co-op programme students gain up to two years of relevant paid work experience, helping them both pay for their education and prepare themselves for their future careers".
With recent government cuts and the Global Financial Crises (GFC), Absolute IT says there has been a sharp decrease in investment in graduate programmes and internships in Wellington. "The industry needs to take charge and train the future stars. We need to show them the opportunities of our High Tech Capital for their careers and future businesses".
Wellington has the lowest number of international students when compared with the other major cities in New Zealand.
There has been a significant increase in international students moving to New Zealand and simultaneously, fewer Kiwis are crossing the Tasman.
The country gained a net 47,684 migrants in the year ended October 31, the biggest ever gain, according to Statistics New Zealand. Annual arrivals rose 16 per cent from the previous year to a new high of 107,200, while departures fell 20 per cent to 59,500.
"Wellington has some great support networks to help kick-start tech business ideas like Lightening Lab and Creative HQ. To develop our city as a High Tech Capital, we need to take these to the next level.
"Expand their reach to include student's business ideas while they are still studying (like Waterloo) and at the other end of the spectrum, helping convert mature start-ups to high level businesses employing 50+ staff".
Related stories
Top stories