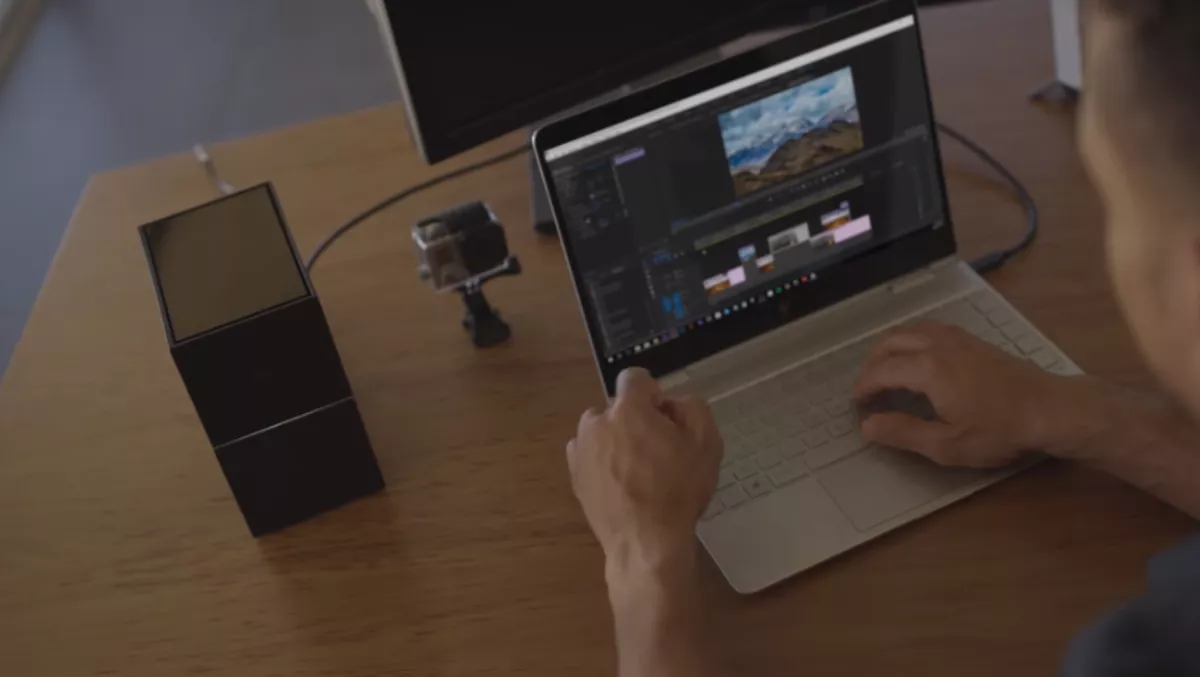 Western Digital announces massive 20TB external hard drive
FYI, this story is more than a year old
Western Digital unveiled their My Book Duo storage system designed to give both consumers and professionals extraordinary amounts of storage capacity.
The company promises that with its massive capacity and fast content transfer speeds, the new desktop RAID storage system has the capability to back up colossal amounts of photos, videos, music and important documents in one place.
Sven Rathjen, Western Digital vice president of product marketing says, "Both at home and in the office, people are creating and amassing huge volumes of data, and need high capacity, high-speed solutions to easily and confidently move and store that data in a single location.
"We see it within new content creation segments such as the drone market and with enthusiasts, as well as professionals, producing and editing massive, high-quality photo and video files."
"There has never been more of a need for a simple-to-use, massive capacity desktop storage solution such as My Book Duo for these content creators to keep pace with their growing storage demands."
Western Digital says that whether the device is set up as a home backup system, or for a small business, the My Book Duo storage system can quickly and reliably back up an enormous amount of data.
The device comes with RAID-optimized WD Red hard drives inside to deliver high-speeds and RAID-optimized firmware which is perfect for two-disk array systems with auto management of drive operations to help ensure read and write cycle data integrity.
The device is available with 20TB, 16TB, 12TB, 8TB, 6TB and 4TB capacities, the storage system also comes with password protection and 256-bit AES hardware encryption with WD Security software built in to help keep private content secure.
Trevor Traynor, a professional photographer and director says, "As a creative professional, I constantly have several photo and video projects in the works.
"With the way files sizes are increasing and demand for higher-quality content is growing, I need a reliable, massive storage system that I can quickly and easily access while managing my business."
"The My Book Duo combines the speed, capacity and features I need to help keep my content in control and securely backed up."
The device is out now around the world.
Related stories
Top stories