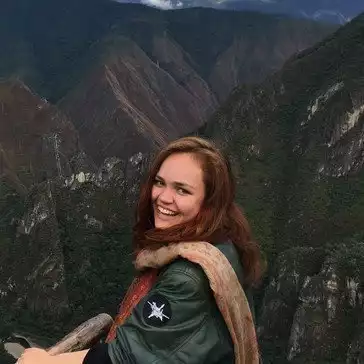 By Catherine Knowles, Journalist
Wellington's Weta Workshop is set to play a pivotal creative role in creating Magic Leap's breakthrough technology, which is said will take the digital world to a whole new level.
Headquartered in Florida and with locations all over the US and in NZ, Magic Leap specialises in 'mixed reality' technology and is working on developing the next computing platform.
The company is amping up development with its Mixed Reality LightfieldTM technology, and has announced new funding and an expanded role for a key New Zealander.
Rony Abovitz, Magic Leap CEO, announced $793.5 million in new funding led by Alibaba Group with continued investment from Google, Qualcomm and more.
Magic Leap will leverage the strategic partnership with Alibaba to introduce its products to more than 400 million people on the company's platforms, Abovitz says.
"Here at Magic Leap we are creating a new world where digital and physical realities seamlessly blend together to enable amazing new experiences.
"This investment will accelerate bringing our new Mixed Reality Lightfield experience to everyone," Abovitz says.
The company also announced Sir Richard Taylor, co-founder of the Weta companies, CEO of Weta Workshop and one of Magic Leap's founding directors, will serve as the company's Arts Ambassador to China.
In this role he will focus primarily on building deep links between the Chinese creative community and Magic Leap.
Taylor has an extensive working relationship with China, having done business in the region for the past 17 years.
On the annoucement of the new role, Abovitz says, "With almost two decades of experience building creative ties with China, Richard brings a deep understanding and respect for Chinese culture and art which will help Magic Leap accelerate our relationship-building in the country.
"Richard embodies chivalry, creativity, a deep sense of honor and friendship. He truly is a knight, both in spirit and in letter.
Taylor has been friends with Abovitz for years, and was involved with Magic Leap right from the get go.
In June 2009, Abovitz approached Taylor and his Weta Workshop team to help with a number of creative projects integral to the creation of Magic Leap. Then, in 2010, Abovitz asked Taylor to become a founding director on Magic Leap's board.
Abovitz says, "In the very early days, Richard provided an incredibly warm and creative environment for me to incubate the vision of what became Magic Leap, and this continues today.
While Magic Leap is yet to release specific details of it's flagship product, videos and reports indicate it will focus on mixed reality and be used in education, medicine and science as well as for gaming and entertainment.
As well as providing creative input for the Magic Leap interface, the Weta Workshop Interactive Division is already well-advanced on a game for the Magic Leap hardware based around the world of Dr. Grordbort's, the creation of Weta Workshop's Greg Broadmore.
The game, named 'Dr. Grordbort's Invaders', is an advanced Magic Leap project already in development at the Workshop and is being co-produced by Weta Workshop and Magic Leap.
Taylor says, "Magic Leap holds the keys to new worlds for storytellers and creatives to play in.
"These are not born of print or film or TV, but rather, they are images and experiences, entertainment, education and information laid into our own reality.
"Our design team has fully embraced the possibilities of this new frontier.
"The unique possibilities of Magic Leap's Mixed Reality Lightfield have already sparked incredible creative evolutions within our company.
"The ability to design and create these new experiences is not just the future for entertainment; it has the potential to be the future of everything," he says.