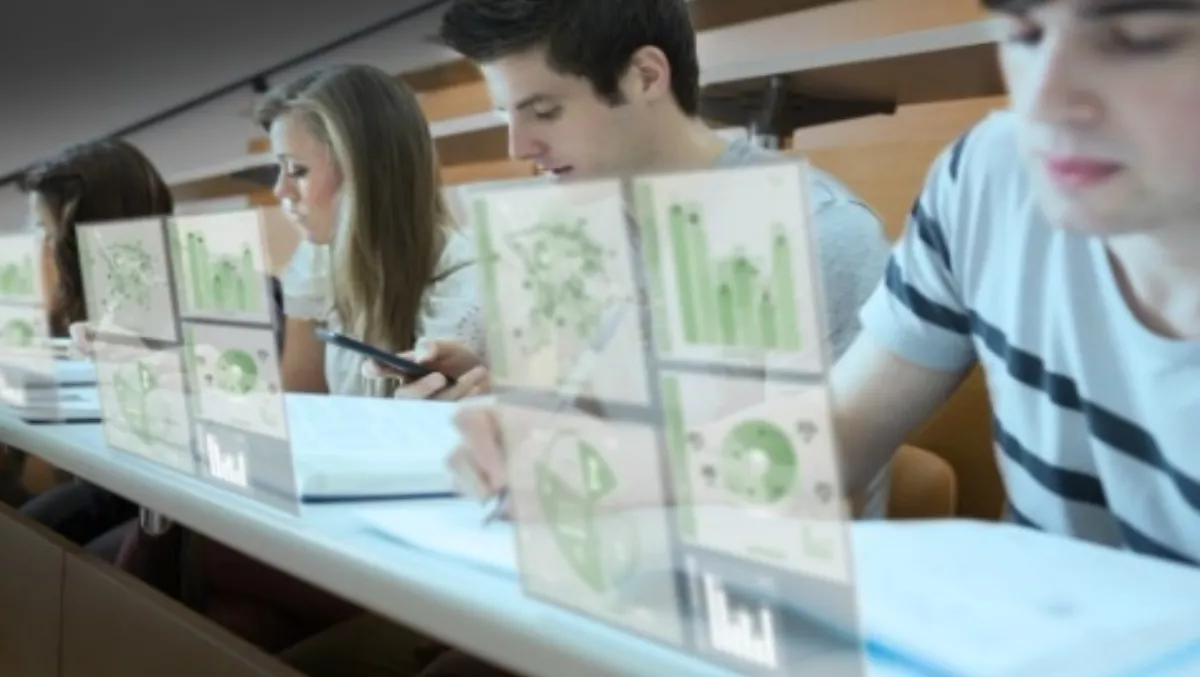 What higher education will look like in 2020
By Shannon Williams,
Mon 2 Feb 2015
FYI, this story is more than a year old
The BYOD trend is gaining popularity in New Zealand and across Asia Pacific, and the region will continue to witness strong growth driven by burgeoning consumer demand for smartphone and tablet.
Mobile devices utilised under the BYOD model accounted for 22.5% of all consumer smartphone sales in 2013, according to IDC. This is followed by notebook PCs (11.7%) and tablets (4.9%) – and IDC expects strong growth to continue into 2015.
Gary Newbold, vice president Asia-Pacific & Japan for Extreme Networks, says this trend is evident in educational institutions. "Today's college students are mobile. Whether they are in the classroom, exercising at the gym, studying in the library, or even sleeping in their dorms, they want to be constantly connected," he says.
"Critically, pervasive and reliable Wi-Fi will be the prerequisite for providing a quality computing experience and a criterion for students when selecting their schools."
Newbold says pressure on colleges and universities to provide the best achievable campus computing experience to both students and staff is continuing to grow. This trend is driven by both the students and their educationalists who seek to reduce costs through new technology.
"A new style of learning is emerging, and the new tools are expected to change the face of universities and colleges dramatically by 2020," Newbold says.
The trend in which students and faculty bring more of their own devices on to campus will continue to escalate, bringing with it new challenges for educational institutions. "With network traffic rising exponentially in schools, the ability to access the network, exchange both structured and unstructured data seamlessly and quickly from anywhere on campus, will be essential," he explains.
Newbold says this fact is already a basic requirement for students; the campus computing environment has become an important consideration for students evaluating higher education providers. "They have come to prefer blended learning environments with high digital content, which require a strong network backbone," he says.
"The campus network of the future must be capable of supporting much more than just student and faculty devices," says Newbold. "The growing concept of the Internet of Things means vast numbers of machines and sensors will be populating campus networks."
IDC predicts that there will be 212 billion things on the internet by the end of 2020. These devices include building monitors, medical sensors, door locks, cameras, displays, lights, HVAC equipment, and all the appliances throughout campus living groups.
"This proliferation of network devices requires denser, more reliable and easier ways to manage Wi-Fi connections," Newbold says. "In addition to mobile, the megatrends of social, cloud, big data, and applications will have a dramatic impact on colleges and universities," he continues.
"Just like all businesses, higher education is undergoing a digital transformation. Traditional methods of communication, marketing and management are being replaced by digital, online and highly integrated versions."
Newbold says university networks must be able to handle expanding volumes of digital content, as well as monitor the flow of university data with network analytics. Newbold says an Educause Center for Analysis and Research (ECAR) study shows that 74% of college students already use e-books in their classes and half say that e-books are important for their academic success.
Newbold says by 2020, learning may not be recognisable by 2014 standards. "The emphasis will be on flexibility and configurability, enabled by pervasive wireless," he says. "Content will be displayable on devices ranging from wireless panels and projectors to personal and wearable devices.
"Real-time digital content including video will be shared constantly among classrooms worldwide."
He says university IT departments will need to ensure they are prepared for this future by building flexible,scalable, open standards-based network infrastructure.
"Styles of education are evolving rapidly and Extreme Networks keeps ahead of emerging trends, having been selected recently by Bay of Plenty Polytechnic to enhance performance and reliability of the school's network," Newbold says.
"To become future-proof, the infrastructure must be capable of providing reliable, high density Wi-Fi and should supply comprehensive application usage analytics.
"As 2020 approaches, universities who partner with network vendors who can help to lead their digital transformation, will have a strong advantage."