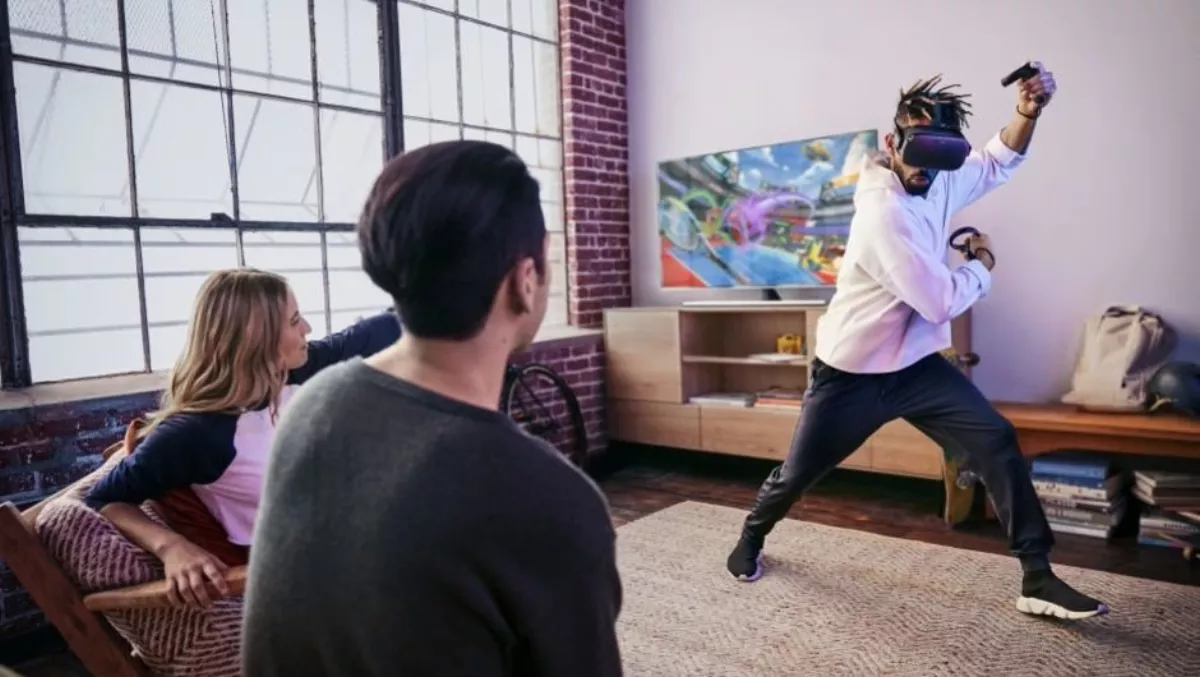 What's next for Oculus - a look at the latest announcements
FYI, this story is more than a year old
It's shaping up to be a big year for Oculus and VR fans, especially those who fancy a bit of Star Wars and some new gear to go with it. At Oculus Connect last week the company announced a whole bunch of new headsets, games, and apps that allow developers to make their own VR experiences.
Leading the pack in 2019 will be Oculus Quest, the first all-in-one 6DOF headset with inside out tracking – and also the first headset in a new category that Oculus plans to pad out 'for years to come'.
That tracking system features Oculus Insight, which enables the outward facing camera to capture, trace and navigate physical spaces. This, Oculus says, will give players a greater sense of immersion, presence, and mobility.
The Oculus Quest will be able to run a bunch of games including Robo Recall, Moss, and The Climb, all for immersive VR gaming.
No NZ pricing has been set yet, but Oculus says the 64GB model will start at US$399.
While Rift games are great and all, many people will be keenly curious about Star Wars for Oculus Quest. Vader Immortal is described as a three part VR experience, and the first part will be launched at the same time as Oculus Quest next year.
"Written by David S. Goyer, the first episode launches with Oculus Quest in 2019. The series takes place between Star Wars–Episode III: Revenge of the Sith and Rogue One: A Star Wars Story, and is connected to ILMxLAB and The VOID's location-based hyper-reality experience Star Wars: Secrets of the Empire.
Oculus Go is also getting some glamour – 80% of Oculus Go owners are new to the ecosystem, and now they'll able to experience YouTube VR, and even NBA games.
It wouldn't be a viewing experience without sharing, which is why sometime this year users will able to cast what they're watching to a phone or mobile phone.
For those who like tinkering with VR, Oculus is rolling out its new Rift platform that offers dev tools and social features.
In terms of social features, Oculus avatars will also be more expressive through simulated eye and mouth movement.
Dev tools include Hybrid Apps that allow desktop software developers to add a VR mode to "enhance productivity in existing workflows without the need for native VR apps or a full software rewrite. Currently being explored with limited partners".
Developers can also create 'Custom Developer Items' like trophies, avatar clothing, animated objects and other things, and then share them with friends.
Facebook's buyout of Oculus is also bearing fruit for new professional VR cameras, thanks to a partnership with RED Digital Cinema. That new camera will be called Manifold RED with Facebook 360.