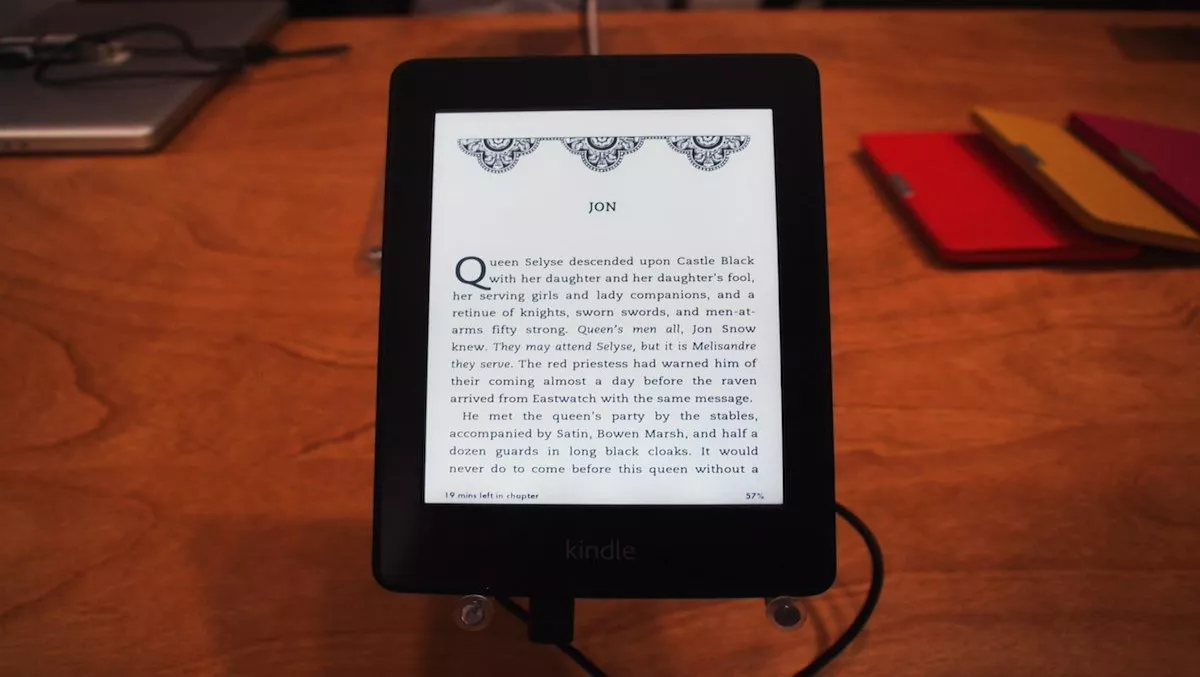 What's hot in Kindle...
FYI, this story is more than a year old
My Kindle was the best thing that ever happened to me.
Now while that may seem sad to some people, here's some e-book must-reads this summer.
The Book Thief, Markus Zusak:
Set in World War 2 Nazi Germany and narrated by Death, The Book Thief tells the story of a young girl who is fostered to an older couple after her brother dies and mother disappears.
They hide a young Jew in their basement, her foster dad is sent off to war, she's in Hitler Youth. The book is sad, hopeful, there are funny bits, and I adored all the main characters.
Gone Girl, Gillian Flynn:
Gone Girl is hands down the best book I've read in a long, long time. A thriller about a man whose wife goes missing, and he is the main suspect. What happens next you never expect, and by the end of the novel you will likely hate both characters (at least I did), but you will not be able to put the book down.
I got so involved in this book I was living it; I had the book for at home reading, my Kindle for on the go, I read it online at work instead of doing my job – you get the idea.
The Harry Potter Series, J.K Rowling:
I only actually read the Harry Potter books this year, despite my obsession with the movies and Ron Weasley. A great series to read over the holidays, because there are so many books and they are so easy to read.
I was actually quite impressed about how fantastic these books were, and by the last one I had to put the book down and have a break because they were taking over my life, and I had far too may emotions that I couldn't deal.
Once I was done (I read all 7 books over a two month period, so you can definitely read them over the xmas break), I literally had to have a break from reading, because I missed the story. I missed the characters and I needed more, but there wasn't more. Sad face.
A Christmas Carol, Charles Dickens:
This is one of my favourite Dickens books. It tells the story of bitter old miser Ebenezer Scrooge and his transformation resulting from supernatural visits by the Ghosts of Christmases Past, Present, and Yet to Come.
It's the perfect story to read over Christmas and get you in the Christmas mood, the perfect story to read as a family, and there are heaps of film adaptations to watch afterwards too. And it's the best Dickens story to read if you haven't read Dickens before, because it's easy to follow.
Related stories
Top stories