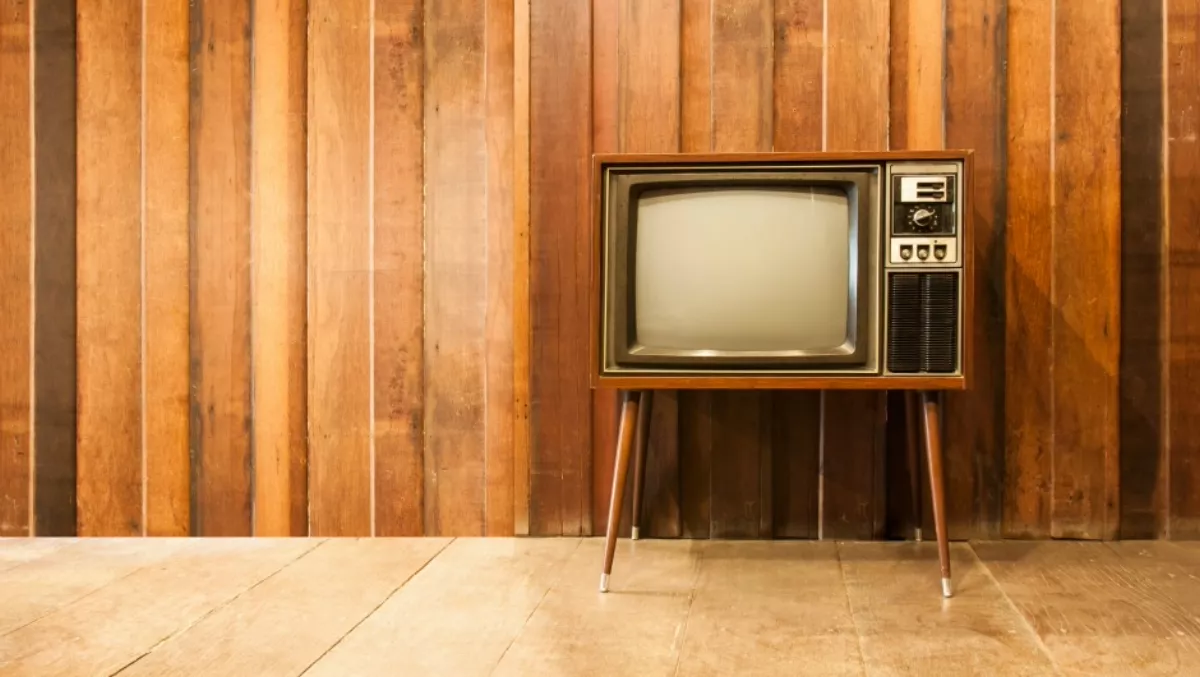 Wheldon's departure throws TV future into sharp relief
By Patrick Pilcher,
Thu 5 May 2016
FYI, this story is more than a year old
The general media has covered the departure of MediaWorks CEO Mark Wheldon to death. TV networks are coming under intense media scrutiny. While there's little doubt that Wheldons legacy to NZ TV for the foreseeable future will continue, little is said about the bigger issue of broadcast TV surviving the digital onslaught.
The bad old days
Not so long ago we had the option of 3 channels. The networks decided what we watched and when we watched it. If you wanted to get fancy, you could programme your VCR to record shows, but most never learned the complexities of programming a VCR. Throughout New Zealand, thousands of VCRs blinked 00:00:00 as most of us just couldn't be arsed setting the clock.
The VCR was soon supplanted by hard drive recorders. This was due to a bunch of nifty features such as pausing live TV and skipping adverts. There was also no fiddling about with XXL sized cassettes. Hard drive recorders were far more usable thanks to intuitive user interfaces.
Hard drive recorders also let viewers choose what they watched when it suited them. Viewers were still tied to whatever content the networks aired.
Digital change
Moving forwards, things are changing. This may be a good thing for viewers, but not so much for TV networks. The rapid uptake of broadband and online video plus piracy paints a challenging picture for broadcasters needing to sell advertising. The thing is, us viewers are no longer powerless.
According to the Department of Statistics dwelling and household estimates report, there are over 1.6 million residential broadband connections in NZ. Considering there are just over 1.8 million households in New Zealand, this is pretty impressive.
The huge uptake of broadband has changed how we consume media. TV shows and movies are able to be downloaded or streamed thanks to a multitude of online services. For those willing to risk New Zealand's three strikes laws, there's also piracy.
This provides access to a huge array of content, much of it far more up to date than what gets aired. This has seen a growing number of Kiwis turning their back on broadcast TV in favour of online content.
Cord cutters
It isn't just New Zealand either. In the US, cable TV subscriber numbers are shrinking. Back in 2010 quarterly subscriber numbers dropped for the first time and have continued to do so. A recent poll by The New York Times and CBS showed that 88% of people surveyed used online video services, and that 15% had considered only using online video.
A Nielsen report showed that during the fourth calendar quarter of 2011, the number of people in the US paying for television dropped by 15 million. Cable networks came back fighting, offering lower cost cable TV plans, however, US viewers have continued to migrate online.
Media analysts speculate that this comes down to viewers not wanting to pay for unwatched bundled channels and wanting cheaper access to the latest content.
Zero TV households and 'Cord Nevers'
Coined in a 2012 report by Credit Suisse, 'Cord Nevers' refers to the growing numbers of people who've grown up watching shows online and as such are unlikely to bother with broadcast television.
More recently, a new category of cord cutters has emerged. Labelled as "zero TV households", laptops, tablets and smartphones have replaced TVs altogether.
Although similar data isn't available for New Zealand, it is fair to assume that like the US, New Zealand's broadband penetration, plus the growth of unlimited data and online video is making the spectre of cord cutting a growing concern for broadcasters.
Kiwi TV networks are not standing still. Sky launched the SOHO channel which airs shows the same time as they're broadcast overseas. They also launched the Sky Go app. Free to air TV networks launched ondemand services and FreeView. Only time will tell if these feature will slow the online migration of viewers.
It's about content
What some TV networks seem to be missing is the simple fact that it is all about content. Viewers will go where they can get the latest must-see content. They don't care which medium they use, as long as it works. This seems to have escaped the attention of Mediaworks who seem hell-bent on launching more reality shows despite dire ratings for shows such as Master Chef, Come Dine with Me and others. Could it be that many New Zealanders are realising that they have access to other better options? Could it be that technology has created a power shift away from broadcasters to viewers?
The attraction of reality TV to network execs isn't difficult to figure out. For a start, it's cheap to make compared to traditional TV drama. It also provides ample opportunities for product placement and adverts.
That it is often labelled as exploitative "poverty porn" doesn't seem to matter as long as money is made. It is also arguable that over the longer term, reality TV could alienate viewers, pushing them away from broadcast TV to online alternatives.
Factoring in 'Cord Nevers' must be worrying for TV networks. Like most western countries, New Zealand's demographics will most likely see 'Cord Nevers' grow. This raises a not so inconsiderable question: Will more reality TV halt a viewing audience from heading online or will it spur a more rapid exodus away from traditional TV?