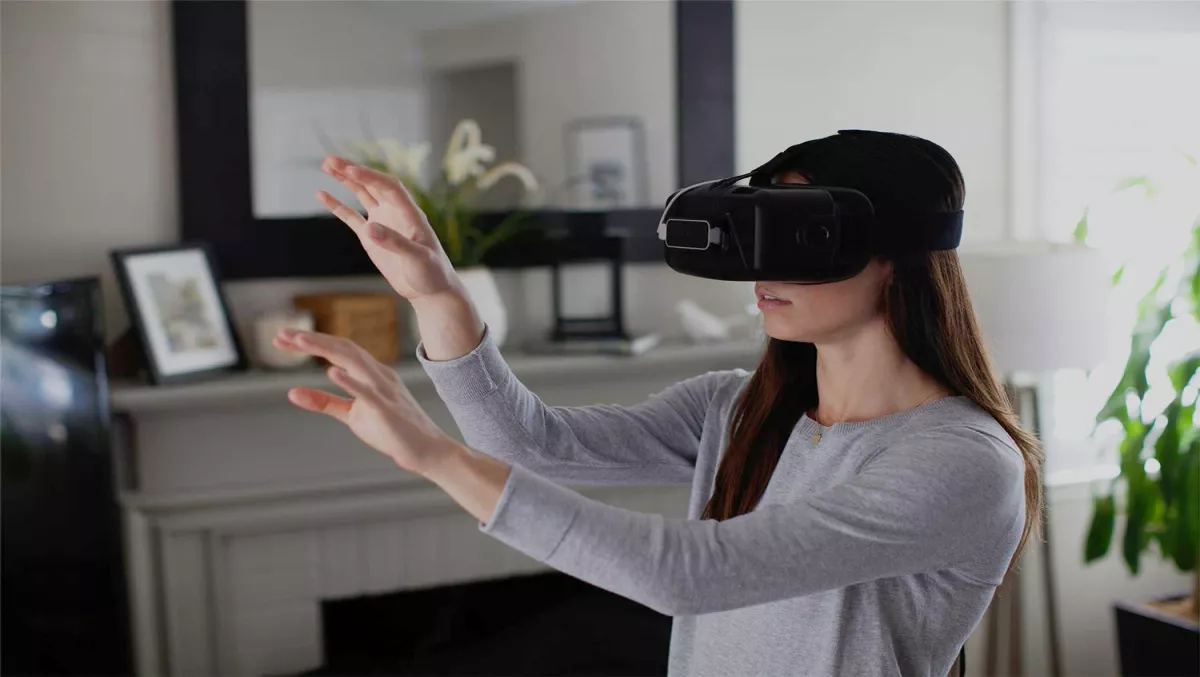 Who is Leap Motion and why should you care?
FYI, this story is more than a year old
We all know that virtual reality is a hot area of technology development at present. Microsoft, Samsung & Google have committed to the space with products available now as well as extensive plans.
Virtual reality compared with augmented reality
Virtual reality is often associated with a fully immersive experience involving a head mounted display. The vision provided by the headset totally replaces what you would normally see. Gaming is an obvious example.
This is quite different from augmented reality which allows you to see the real environment around you, with extra things added or augmented into it.
Leap Motion's role
Behind the experience of virtual reality is hardware. One of the key manufacturers is Leap Motion. They believe that virtual reality isn't a truly human experience until your hands are involved. That's the area that they've focused on. Their equipment measures the position and actions that your hands do and add it to the simulation.
Their original mission was that tracking hands & fingers would be a useful replacement for a mouse. That you could control your computer using it. Although earlier this year they refocused on the virtual reality space more specifically.
The technology was first developed in 2008, while co-founder David Holz was studying for a PhD in mathematics.
They received their first angel investment in 2010 and have since raised over $40 million in four rounds of funding.
Its first product was announced in 2012, and they seeded roughly 12,000 units to developers around the world. This resulted in sales of around 500,000 units. This was below initial expectations, and the company started to refocus and restructure.
In August 2014 the companies pivot paid dividends with the release of virtual reality tracking software designed to be used with head-mounted displays like Oculus Rift.
In March 2015, it was announced that the upcoming OSVR (Open source Virtual Reality) Hacker Development Kit would include an optional faceplate with embedded Leap Motion module.
In February 2016, Leap Motion released new software, called Orion, built specifically for virtual reality.
Conclusion
This is amazing technology which will be an important part of future human interaction with technology. In the short term, the company will struggle to find a commercial application for it, although virtual reality appears to be the companies best shot.
Somebody has to be the trailblazer, and their efforts are courageous and their achievements to be respected
Related stories
Top stories