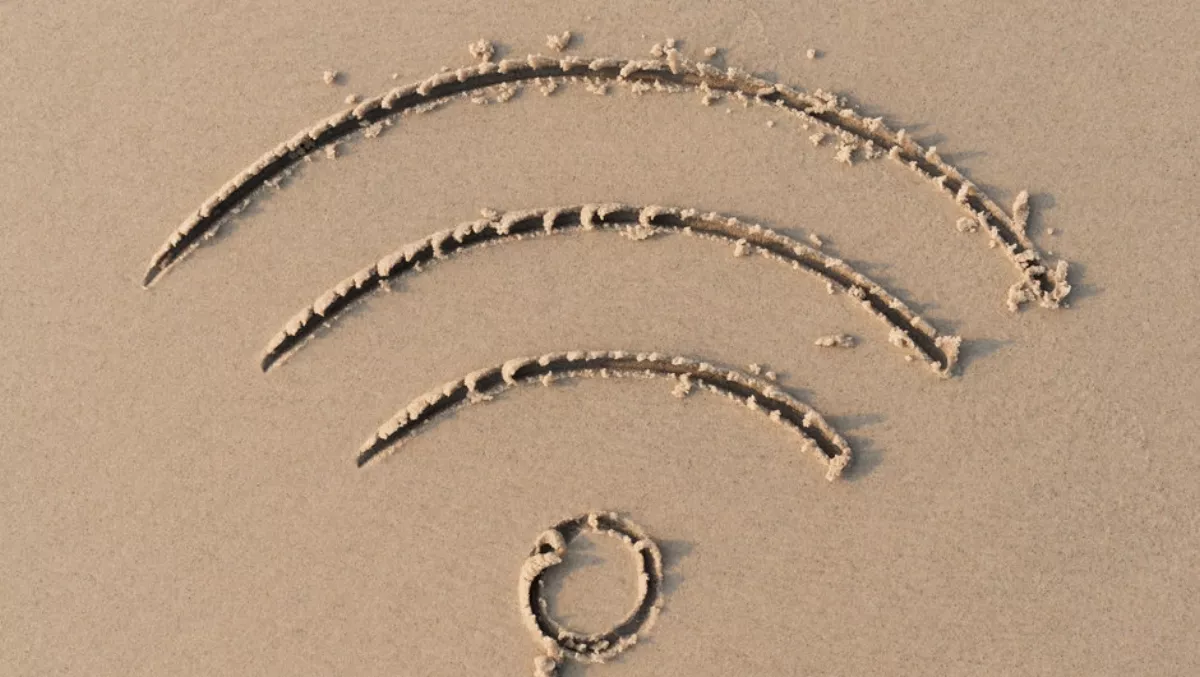 Wi-Fi is getting a new name and numbering system
Fri, 5th Oct 2018
FYI, this story is more than a year old
Fun Friday fact: What is the name of the technology behind Wi-Fi that most of us use on a daily basis? 802.11ac may not be the first jumble of letters and numbers that come to mind – but soon you'll able to call it Wi-Fi 5 in cases where you need the specifics.
The Wi-Fi Alliance is the global network alliance responsible for Wi-Fi technology, and they're giving it a new name and a new numbering system.
New and future Wi-Fi technology will be called Wi-Fi 6 and will be given to all products and networks that support the next generation of products that use 802.11ax technology.
"Beginning with Wi-Fi 6, Wi-Fi Alliance certification programs based on major IEEE 802.11 releases will use a generational Wi-Fi name; Wi-Fi CERTIFIED 6 certification is coming in 2019.
So:
• Wi-Fi 6 is the name for devices that support 802.11ax technology
• Wi-Fi 5 is the name for devices that support 802.11ac technology (what most of us currently use)
• Wi-Fi 4 is the name for devices that support 802.11n technology
What's more, device vendors will be able to signal which version of Wi-Fi tech their devices use through these symbols: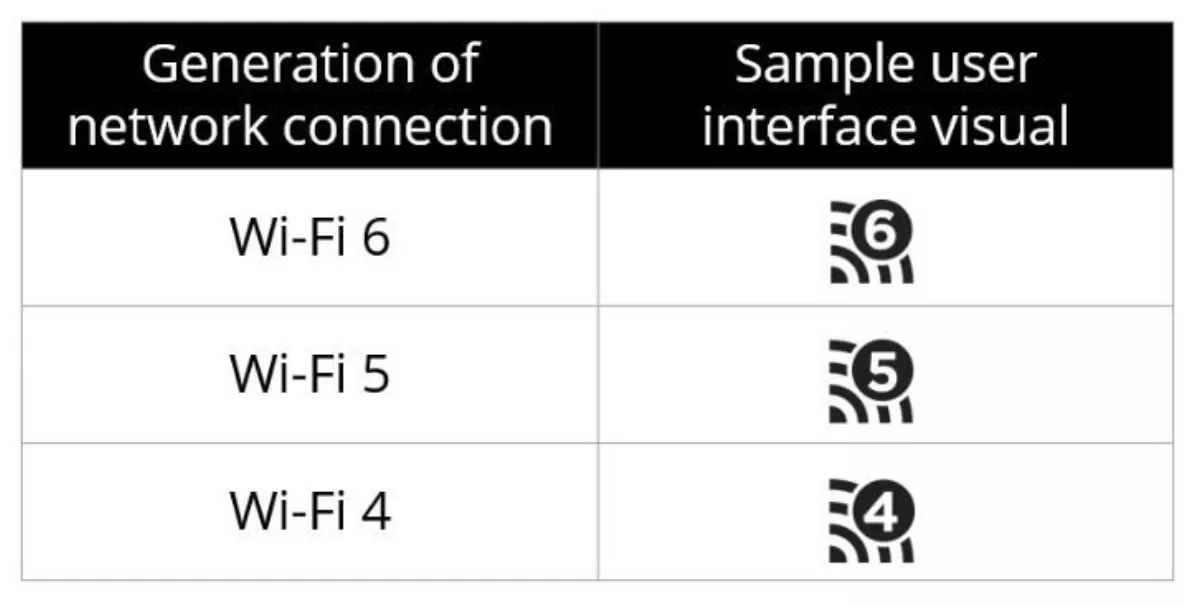 The Wi-Fi Alliance says it has made the changes so that people can understand what Wi-Fi technology their device supports, and when they're connecting to older Wi-Fi technology.
Wi-Fi Alliance president and CEO Edgar Fugueroa says that people have had to rely on technical naming conventions for too long – almost 20 years, in fact.
"Wi-Fi Alliance is excited to introduce Wi-Fi 6, and present a new naming scheme to help industry and Wi-Fi users easily understand the Wi-Fi generation supported by their device or connection.
The tech industry is welcoming the new naming practices – companies including Intel, Arubaa, NETGEAR, Broadcom, Boingo Wireless, Qualcomm and Ruckus Networks have all issued statements in support of the announcement.
Here are a few of their statements:
"Wi-Fi 6 (802.11ax) is a major advancement that keeps Wi-Fi as the technology of choice for local wireless connectivity for consumers and enterprises. Intel will deliver Wi-Fi 6 solutions for both clients and home infrastructure as part of our continued commitment to improve connectivity and security for the best possible user experiences." – Intel Corp general manager of Wireless Solutions, Client Computing Group, Eric McLaughlin
"NETGEAR welcomes an easy way to highlight for customers what level of Wi-Fi technology they are using. We believe this will help customers better understand and appreciate the generational differences in Wi-Fi technology and usher in the latest 802.11ax standard." – NETGEAR senior vice president of Connected Home Products, David Henry
"As one of the first Wi-Fi Alliance members, Ruckus Networks supports the new Wi-Fi Alliance naming scheme. This campaign will help the networking ecosystem better identify the different generations of Wi-Fi technologies in future releases." – Ruckus Networks vice president of Wireless Products, Greg Beach
"Consumers love Wi-Fi – nearly every Internet connected device has it and over 80% of all wireless traffic goes over it. The sixth generation of Wi-Fi - 802.11ax - is the most advanced ever, bringing faster speeds, greater capacity and coverage, and will make the user experience even more enjoyable. This simple, generational representation will let consumers differentiate phones and wireless routers based on their Wi-Fi capabilities, helping them pick the device that suits their needs best. When they see that their device contains Wi-Fi 6, they will know that they have the best wireless connectivity on the market." – Broadcom senior director of marketing for Wireless Communications and Connectivity, Vijay Nagarajan.