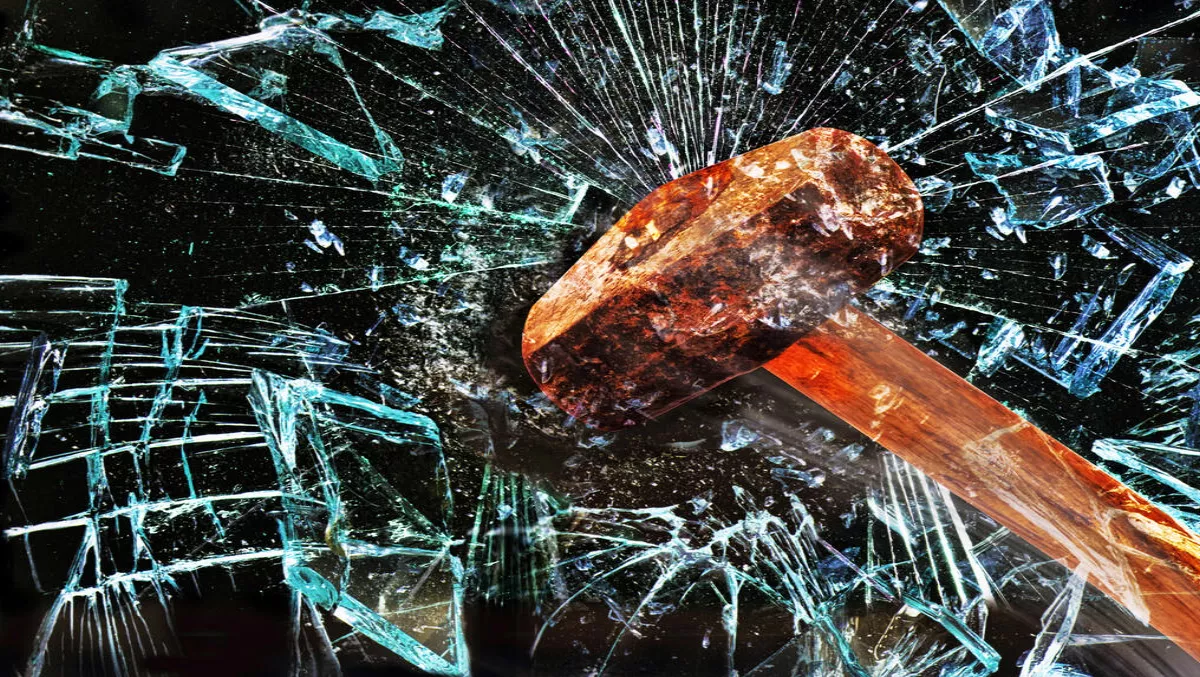 Will Microsoft pull out of the smartphone market?
FYI, this story is more than a year old
The rumour mill is awash with speculation that Microsoft could exit the smartphone market.
Cuts and Reductions
Microsoft cut 1,850 phone related jobs and wrote off US$950m to stem losses from the US$7.2b acquisition of Nokia. These moves fuelled speculation around them exiting the phone business.
The acquisition of Nokia was more about moving beyond PCs. At the time many saw PC as becoming less relevant as hype around smartphones and tablets grew.
So What Happened?
The Nokia deal had all the signs of being a hit. By combining Nokia hardware with Windows software, Microsoft reasoned they'd create a killer smartphone.
That didn't happen. Microsoft are still hovering around a 2 per cent share of the smartphone market. Developers have ignored Windows Phone, instead focusing on Android and iOS. This lack of apps has seen users, carriers and OEMs staying away.
But...
This is a shame as Microsoft smartphones still have a lot going for them.
Their interface mightn't be exciting, but it is intuitive. In short Windows Phone hardware is great for first time smartphone users.
Then there's the app argument. While many apps are absent, fans say that available apps are of a higher quality. They argue that because Microsoft has strict controls over apps, their app collection is smaller but superior.
For XBox owners, Windows Phone is a no-brainer. XBox integration means gamers can remote play. Windows Phones get a pile of great games too.
Perhaps most significant is hardware. Nokia's roots means that Windows Phones sport a slick design.
The Lumia 650
This hold particularly true with Microsoft's latest phone, the Lumia 650. Where Nokia's previous designs emphasised a cool curved feel to their hardware, they used plastic. Not so with the 650, which sports aluminium sides and a gorilla glass front.
Design-wise, the Lumia 650 is slim and Weighs a mere 122g. It feels light. My concerns that it'd be flimsy proved unfounded. There was no flexing at all. The 650 is rock solid.
Display & Spec
Its screen may only by 297ppi but looks good. This is due an OLED display, which delivers solid contrast and vivid colours. Like other Windows Phones, the 650 supports Glance. This shows notifications on the standby screen.
One spec that did concern was the 650's limited storage. 16GB of storage is not enough space for those with large media collections.
That said, the 650 supports MicroSD cards up to 64GB. Microsoft also include 7GB of cloud storage from OneDrive. Adoptable storage also lets apps run from an SD card. Although a MicroSD card isn't part of the 650's sticker price, theoretical storage can go up to 64GB.
Monster silicon may be the norm with Android, but the 650 uses a slower Snapdragon 212 chipset. For everyday tasks there was no noticeable lag.
In Use
The Windows Phone app store has a surprising amount of apps. There are, however, absences. The most noticeable being Google. Microsoft's own apps are well catered for.
The other area of concern was the 650's small 2000 mAh battery. My concerns proved unfounded. Thanks to its low spec CPU, low-res screen and battery friendly OS, the 650 lasted a day and a half.
It mightn't have the same megapixels as other flagships, but photos looked fine. The camera app is also excellent. It offers intuitive access to different shooting modes plus a manual mode.
Verdict
Solid battery life, a decent camera and premium design make the Lumia 650 one of the best Windows Phones yet. Considering the $350 - $400 sticker price, it also offers solid bang per buck value.
Microsoft: Should they stay or go?
As good as the Lumia 650 is, it doesn't change the fact that Microsoft are in a bind when it comes to smartphones.
Low sales don't attract developers. Users want the latest apps, so they're not buying a Windows Phone. This attracts less developers and so on...
This may sound grim, but if anyone can find a way out of this situation, it's Microsoft.
They're used to playing a long game. In the past, their patience has been rewarded, especially in markets where they initially lacked traction (e.g. XBox and the Surface).
There's also little to be gained should they dump smartphones. Phones account for less than 4 per cent of Microsoft's revenues, so exiting would have little effect on Microsoft's bottom line. Exiting does however have potential for collateral damage for their brand.
This said, Microsoft's focus seems to have shifted away from developing for Windows Phone to porting existing apps across to iOS and Android. Either way, the decision isn't easy and will come down to whatever strategic direction Microsoft decides to embark on. For now, who knows?
Related stories
Top stories