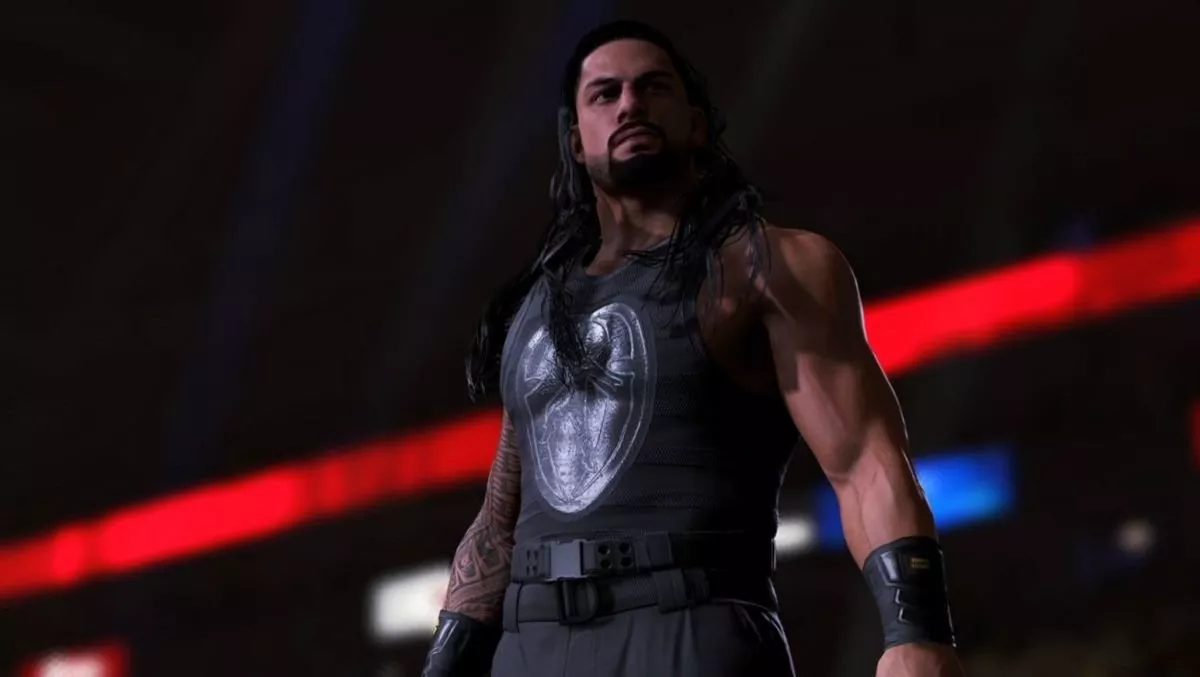 WWE 2K20's huge pledge to Leukaemia & Lymphoma Society
FYI, this story is more than a year old
2K Games has announced a global partnership with the Leukaemia - Lymphoma Society to support blood cancer research that could save lives and provide critical support to patients and their families.
2K is backing the charity as part of its upcoming WWE 2K20 game, due to be released on October 22. The release features cover star Roman Reigns, who is also a leukaemia survivor.
2K is issuing a pledge via the WWE Games Twitter account – all it asks is for people to retweet the pledge and become a social ambassador to the cause.
For every retweet, 2K will donate $2.00 to the Leukaemia - Lymphoma Society, up to US$ 500,000.00.
In honor of #WWE2K20 cover Superstar @WWERomanReigns we're partnering with @LLSusa to #FightBloodCancer! Retweet this tweet and @2K will donate $2 to LLS up to $500K. Terms: https://t.co/YmO4wTuxR9 Looking to donate? Visit https://t.co/PvKPOAirXi pic.twitter.com/dF7v8XNCVR

— #WWE2K20 (@WWEgames) 10 September 2019
2K will also give copies of games under its brand to blood cancer patients, take WWE superstars to Leukaemia - Lymphoma Society partner hospitals, and much more.
"Partnering with The Leukaemia - Lymphoma Society is a natural extension of our WWE 2K20 relationship with WWE and Roman Reigns and an opportunity for us to give back to the community, raise awareness and join the fight to find a cure," says 2K's vice president of marketing, Chris Snyder.
"Roman's strength and perseverance to win his battle with leukaemia is truly inspiring to all of us, and we are proud to feature him on both the cover of WWE 2K20 and through a dedicated 2K Tower celebrating his incredible career journey.
WWE 2K20 will shine a spotlight on Reigns as part of its emerging 2K Towers mode. 2K Towers invites players to take a WWE Superstar or created MyPLAYER into one of several different towers, each with a unique gauntlet of matches that boast different challenges, match stipulations and player modifications.
In 2K Tower: Roman's Reign, they will follow "The Big Dog" through his early days with WWE, including his time as a member of The Shield to his rivalries with Brock Lesnar, John Cena, Undertaker and more.
Players will compete in 16 matches and live out key chapters in Reigns' WWE career.
WWE 2K20 is developed by 2K studio Visual Concepts. WWE 2K20 is currently scheduled for worldwide release on October 22, 2019 for the PlayStation4, Xbox One, and Windows PC.
2K's portfolio currently includes BioShock, Borderlands, Mafiaand XCOM franchises; NBA 2K; Sid Meier's Civilization series; WWE 2Kand WWE SuperCard franchises, as well as emerging properties NBA 2K Playgrounds 2, Carnival Games and more.