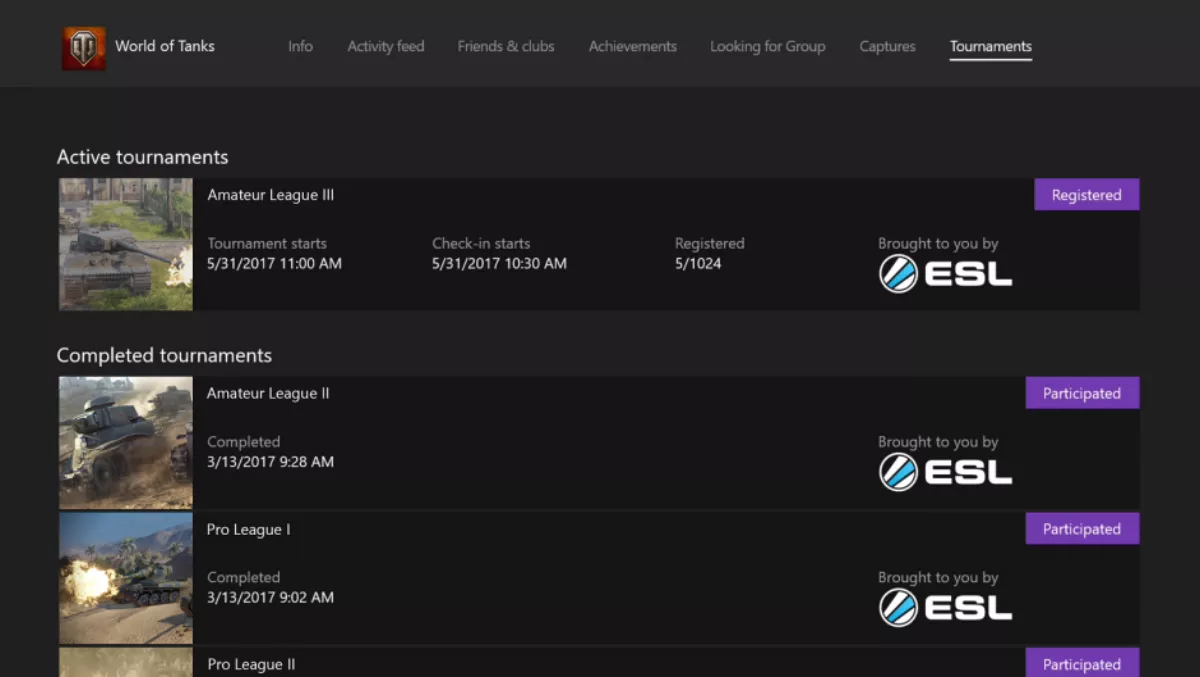 Xbox Insiders getting new features with Xbox One preview update coming later this month
By Damian Seeto,
21 Mar 2017
FYI, this story is more than a year old
A new update is coming to Xbox Insiders later this month allowing you to preview some cool features coming to the Xbox One console. Microsoft has revealed that this new update comes with a lot of cool things. Users can now use their own custom gamerpics as well as Club images on Xbox Live. There is also a new "Join Broadcast" button so that you can access game streams easier on people's profiles. If you own Xbox One and Xbox 360 games, you can now search for them specifically in the "My Games and Apps" section. If you play "World of Tanks" this new update also allows you to join tournaments with ease. It's a cool feature that could be implemented for other games in the near future. You can visit Xbox Wire by clicking here in order to read the full details of the new update coming to Xbox Insiders later this month.