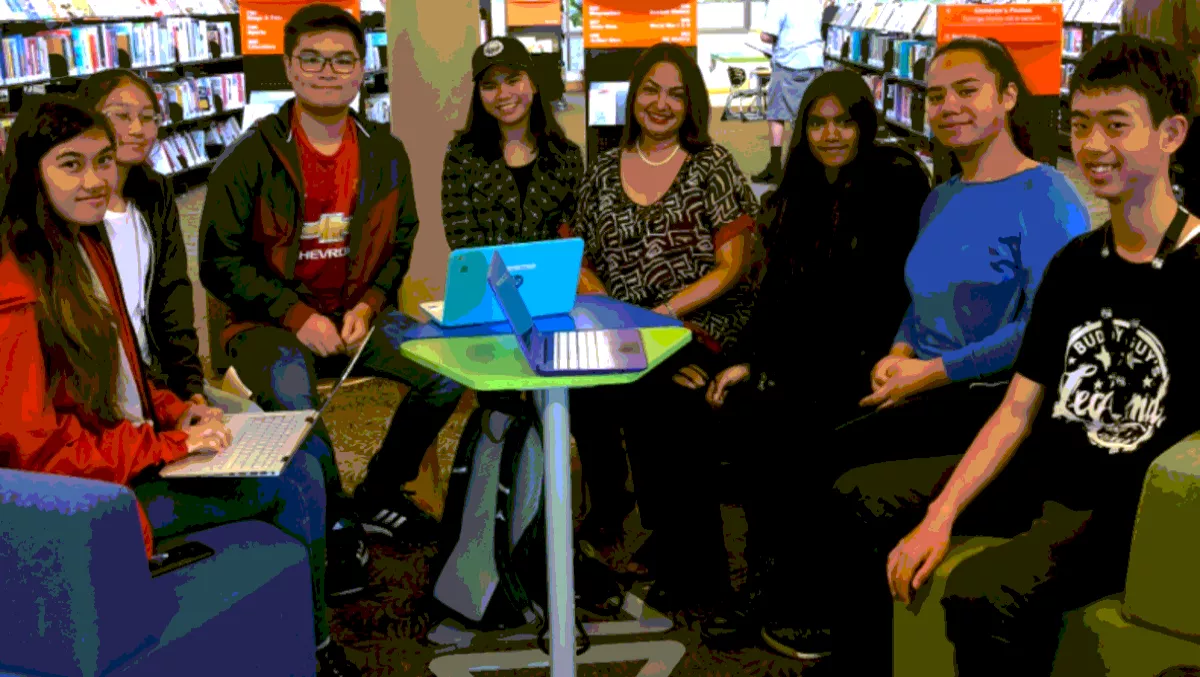 Y-tech workshops getting youth into technology
FYI, this story is more than a year old
A group of young people from South Auckland are on a mission to get more young people interested in technology as a career.
They've organised the inaugural Y-Tech 2K18, a full day event of speakers and workshops for youth aged 15 to 18.
The event is this Saturday, February 17 from 10am to 5pm and will be hosted by IT services company Datacom at their office in the Wynyard Innovation Quarter on Auckland's waterfront.
The workshop will explore augmented reality (AR), virtual reality (VR), robotics and computer-aided design, as well as covering artificial intelligence (AI), game creation and 3D Printing.
Speakers throughout the day will talk about importance of entrepreneurship in technology, the impact technology will have in the future, the ethics behind it and how technology is used in industries today.
Frances Valintine of The Mind Lab and Alexia Hilbertidou of GirlBoss are speaking, as well as, transformation and innovation associate director Kerry Topp, and general manager Husain Al-Badry, both from Datacom.
There will be workshops hosted by Air New Zealand, ICE Professionals and OMGTech! while on the stands will be Microsoft, Media Design School, MYOB, and Xero among others.
CreateOps director Edwina Mistry helped to bring the Y-Tech organisers together by connecting them to the tech industry to find the speakers, funding and venue.
"The young people organising Y-Tech 2K18 aspire to be passionate leaders and they view technology as a potential career pathway," Mistry says.
"I think it's important for students in school to have the opportunity to experience and hear first-hand from industry as to how technology is part of every business today and the various careers in technology.
"This exposure enables them to make informed choices when selecting subjects in school to lead them to the careers of their choice. Events like Y-Tech 2K18 help to break down barriers and myths that many of our youth have about technology."
Topp says that it's critical that young people of all backgrounds have the opportunity to be in the tech industry.
"Tech is an amazingly fun and exciting area. Y-Tech 2K18 is a great event because it will give young people, who have already shown an attitude of commitment by giving up part of their weekend, an insight into the ever-advancing field of technology," Topp says.
"At Datacom, we're delighted to support this event, as the tech industry is growing dramatically and we need more talented young people joining the industry."
MYOB is also a sponsor of the Y-tech event, alongside the likes of Air New Zealand and ICE Professionals.
"New Zealand's future prosperity is dependent on our ability to compete digitally," says MYOB NZ general manager Carolyn Luey.

"It's vitally important that the next generation is equipped with the skills and knowledge required to compete in the digital world. New Zealand's IT sector is vibrant, exciting, dynamic and job-rich.

"There are enormous opportunities out there for young people looking for a career in IT, which is why MYOB is proud to be involved inaugural Y-Tech 2K18."
Related stories
Top stories