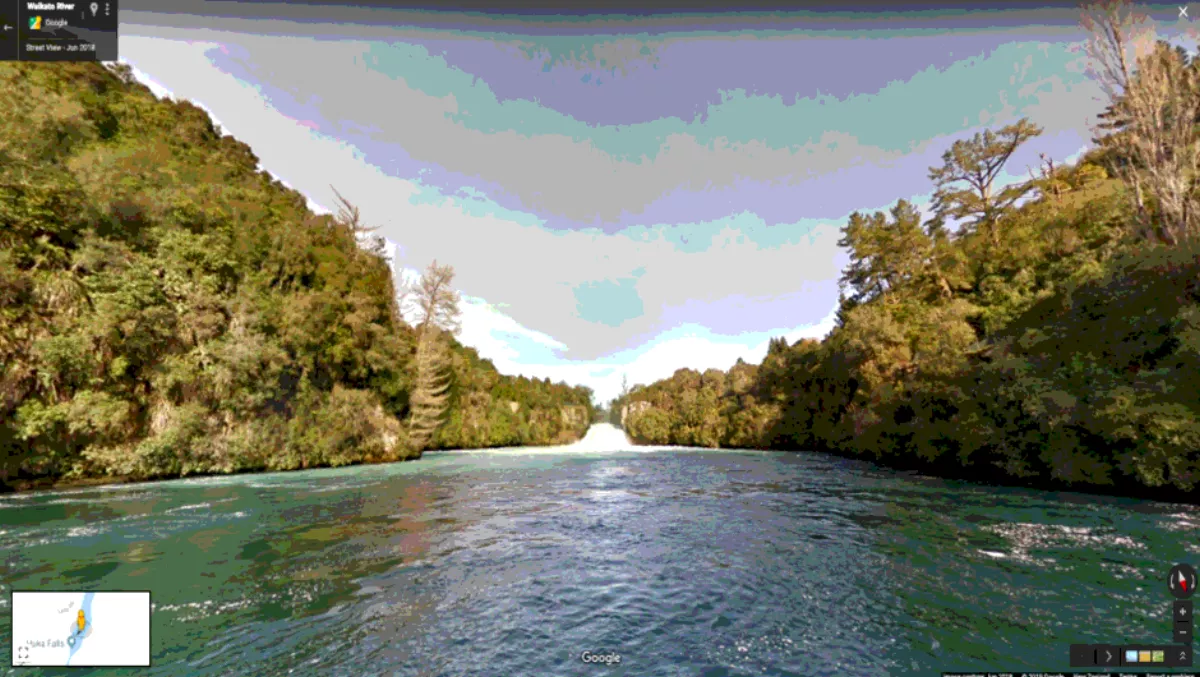 You can now wander down NZ's longest river with Google
FYI, this story is more than a year old
Google has its fingers in a lot of pies around the world, and now they're in the Waikato River.
Having travelled down the Venetian Canals, the Colorado River and London's River Thames - among others - the Google Street View Trekker has now mapped the length of New Zealand's longest river - all 425 kilometres of it.
To capture the Waikato River and all its beauty, the Google Street View Trekker was installed on a number of boats to get a unique water perspective. The trip started on board the "Poutiaki" (provided by Waikato Tainui) and concluded with the support of the Taupo Coast Guard RIB.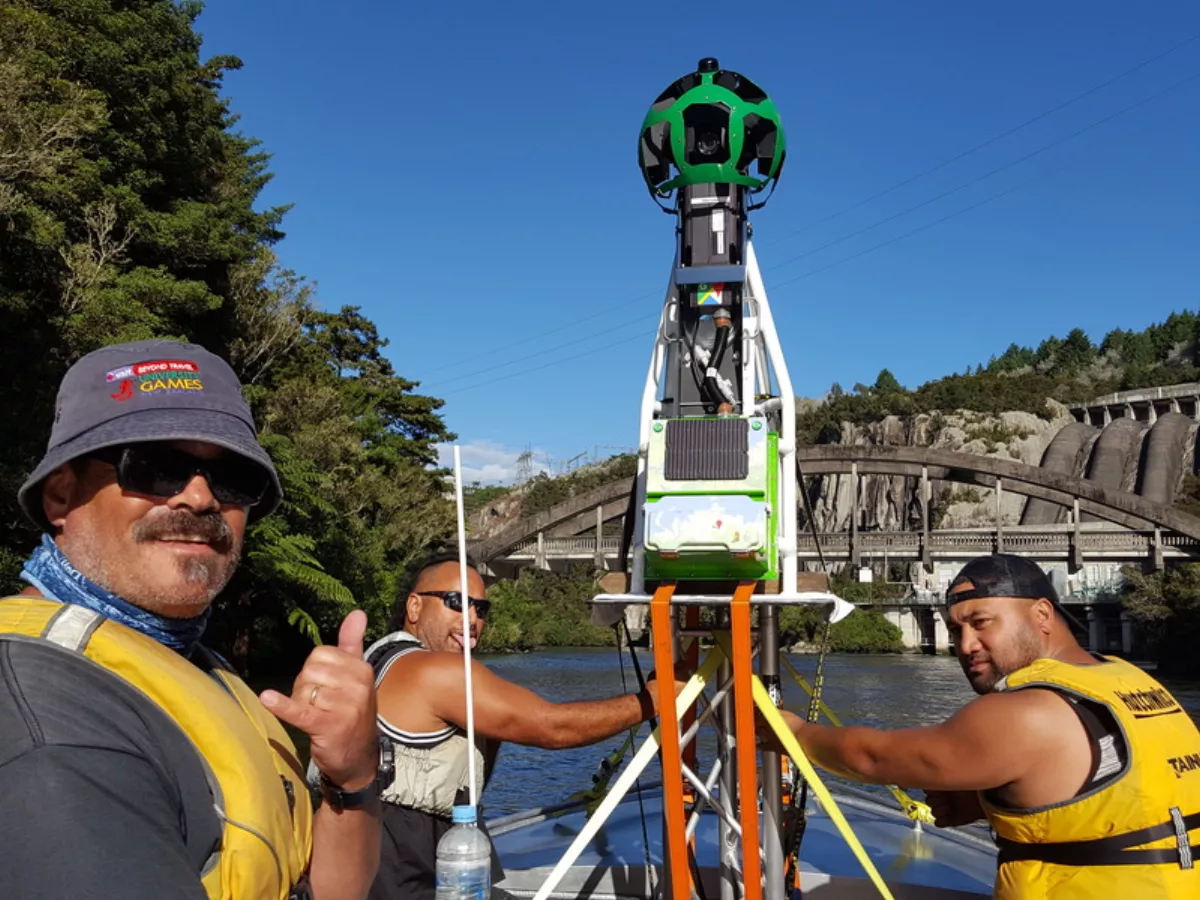 Brent Muntz, John Smith, and James Smith
The project was provided with training and guidance from local intrepid trekker and Google Street View Ops NZ lead Matt Jenke, with the Waikato River Festival's He Piko He Taniwha team mounting the Trekker system (which weighs around 18 kilograms) onto each boat used throughout the project to then spend around a month collecting imagery from Port Waikato all the way to Lake Taupo.
With 15 camera lenses taking photos every 2.5 seconds, panoramic imagery was captured to create an interactive 360-degree virtual tour now visible for aspiring or armchair travellers across the globe via Google Street View.
Weather, logistics, rapids and hydro dams were some challenges navigated along the way - but with the support of boat owners, volunteer skippers and crew (including the Upper and Lower Waikato Regional Council Harbour Masters), the Waikato River Festival team (and Trekker) were kept safe.
With eight dams along the river and at least three sets of rapids making sections of the river inaccessible by boat, supplementary 360 aerial imagery was collected by drone to make sure every centimetre of scenery was covered.
"The realisation of this project required a real collaborative effort from various community stakeholders along the length of the river," says Waikato River Festival director Craig Muntz.
"We are extremely thankful for the community support received which has in turn resulted in the production of a community resource that also offers a great platform for sharing the story of the river and our region with nearly every bend on the river having a rich story to tell."
You can travel the river for yourself here.
Related stories
Top stories