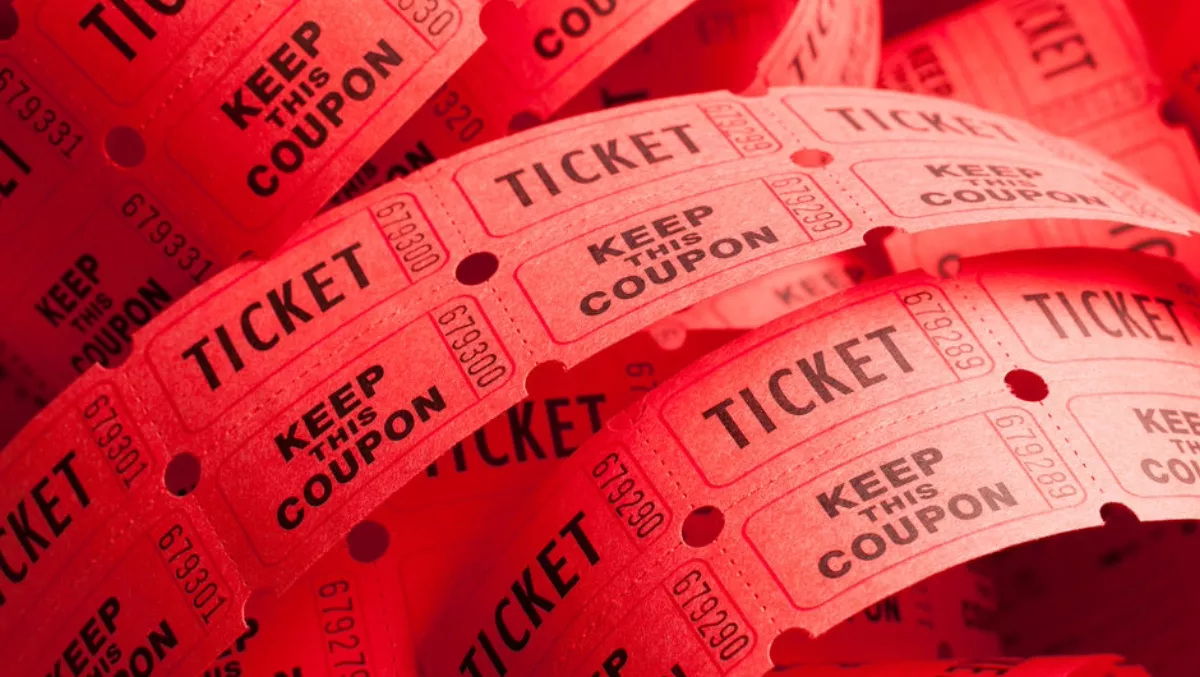 You don't have a golden ticket: Why Viagogo is a massive 'no-no'
FYI, this story is more than a year old
How much power does New Zealand have to stop a multinational company with shady business practices from operating in our country?
Well, if the results from the Commerce Commission's attempts to block Viagogo from misleading concertgoers are any indication, it might be an uphill battle - and eager concertgoers ultimately lose out.
Viagogo is a Switzerland-based online reseller of tickets to events like concerts, sporting events, and entertainment events.
Ticket 'sellers' can use the site to sell their tickets if they are unable to go; and buyers can also use the site to buy those tickets. But for something that seems simple enough, Viagogo has landed in hot water more than 560 times since July 2016.
In August 2018 the Commerce Commission announced that it was going to sue Viagogo for breaches of the Fair Trading Act and false or misleading representations.
Some of the complaints against Viagogo's claims include:
• that it was an "official" seller, when it was not
• that tickets were limited or about to sell out
• that consumers were "guaranteed" to receive valid tickets for their event
• about the price of tickets, when its 'headline' prices were unobtainable because of the addition of GST and various fees.
• Viagogo has an unfair contract term that means all disputes must be heard in Swiss courts under Swiss law, but "Viagogo can choose to take court action against consumers in the consumer's own country".
One of Viagogo's major shortfalls is that sellers don't need the tickets in their possession in order to sell them. In facts, sellers don't even need to have 'acquired' the ticket they are trying to sell.
This is from the Commerce Commission's official Statement of claim from November 30, 2018:
"At no stage during the Ticket listing process does Viagogo require the Seller to demonstrate that they hold a valid Ticket that has been issued for an event."
In some cases, sellers could offload multiple tickets to different people – just take a look at this example:
"On 28 February 2017 Viagogo called a Consumer on her cellphone after the Consumer and her child had been denied entry to a Bruno Mars concert at Spark Arena in Auckland. The Consumer had been denied entry as her Tickets (which had been purchased from Viagogo) had already been scanned for entry by another concert-goer."
What's more, Viagogo isn't even authorised by any New Zealand event promoter or venues to sell tickets to events. But that won't stop Viagogo from trying – and making money off 'booking' and 'handling' fees.
The Commerce Commission also accuses Viagogo of using 'scarcity' tactics to make it seem like there were fewer tickets available than there actually were (think of slogans like 'selling fast', or 'only a few tickets left'.
"Viagogo represented that there was 'Only 1 Ticket left' to a performance of Peter Pan Goes Wrong in November 2018, and that Tickets were 'likely to sell out soon'. In fact, at the time those representations were made, there were at least 473 Tickets available to that performance."
With these examples (and more that we haven't covered here), the Commerce Commission is doing its best to stop Viagogo's breaches of the Fair Trading Act.
But because Viagogo is an offshore company, the Commerce Commission has had its work cut out for it.
"We acknowledge that this has been a longstanding investigation, and in large measure that is because of the complexity of pursuing a case against an online trader based offshore," commented the Commerce Commission's head of consumer, Stuart Wallace, last year.
The Commerce Commission is not alone – Australia, the United Kingdom, Spain, France, Germany, and Switzerland are all taking Viagogo to court. Already FIFA has sued Viagogo, and surely the saga won't stop there.
In February 2018 the Commerce Commission's case appeared before the Auckland High Court, but Viagogo Still came out swinging.
"Viagogo objected to the orders sought and indicated it would protest the jurisdiction of the Court," says a statement from the Commerce Commission.
In essence, Viagogo is likely to claim that New Zealand courts don't have jurisdiction to prosecute. In the Auckland High Court, Justice Patricia Courtney reserved her decision.
Meanwhile, for those concertgoers who have been stung by Viagogo, you're on your own and need to contact Viagogo directly.
Instead, the Commerce Commission is trying to make sure Viagogo cleans up its act.
"We advise consumers to seriously consider whether buying tickets from ticket reselling website Viagogo is worth the risk," the Commerce Commission says.
Moral of the story: Caveat emptor - buyer beware. You probably don't have the last golden ticket, after all.
Related stories
Top stories