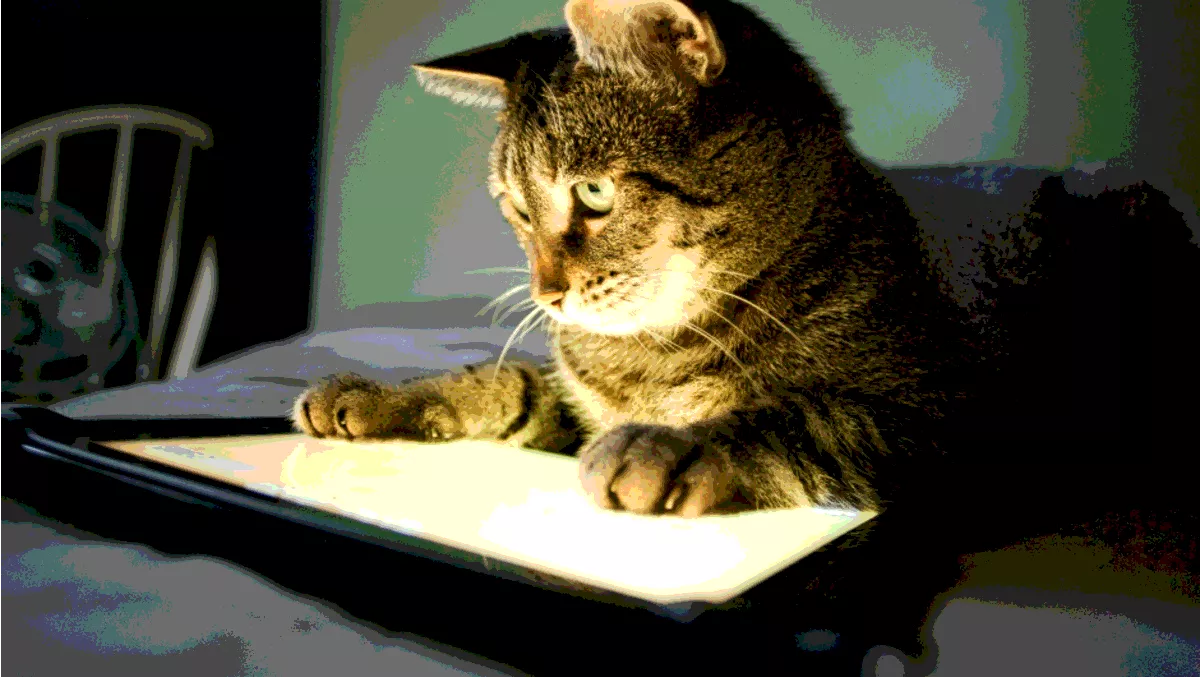 You know you need these cat apps
By Shannon Williams,
Fri 4 Mar 2016
FYI, this story is more than a year old
Who run the world?
No Beyonce, it isn't girls.
It's cats.
We all know by now that cats dominate both the real and online world. In real life, cats dominate everything. Accessories. Clothing. Your bed.
Online, there are memes. Videos on YouTube. Dedicated cat lover pages on Facebook. Hashtags. But don't forget the apps.
Do a quick 'cat' search on the App Store and you will lose most of your life browsing through pages and pages of beautiful cat-dedicated apps. Lucky for you, I just did it for you and came up with some essentials.
Fortunately, our furry feline kings and queens are well looked after in the App Store, so whether you're already a bonafide cat lady or cat man, or on the way to becoming one (get to it), you are well catered for.
This app instantly translates your voice into meows to get your kitty's (or someone else's) attention. It has more than 175 samples from more than 25 cats. As the app description says, the translator dares to impress even the most ill-tempered sourpuss.
It even includes a 16 meow soundboard for instant access to common cat calls. How thoughtful.
*Doesn't actually translate real cat language, you'll have to try figure that out on your own.
CatHotel ​
This is ah-mazing. You are in charge of your own cattery – feed the kitties, care for the kitties, play with the kitties. Until their owners come back and take them away. What.
You can develop your cattery from a small hotel to a five-star luxury accommodation, with six different breeds to look after. You can decorate and design your hotel, as well as play games and groom them. Oh my god. Downloading right now.
Cats Spot the Difference
As simple as it sounds, this app is cute and addictive. Spot all the differences in random pictures and beat the high score. It's competitive AND has pictures of cats. Yes please.
Now, this app isn't necessarily all about cats. But there is a dedicated cat section. And nothing beats a dedicated cat section, amirite?
​Colorfy is banking in on the adult colouring book craze and provides cute blueprints that the user can then colour in with the touch of a finger. There's an animal section, a LOVE section, a floral section, and, most importantly, a cat section that offers a whole bunch of cat-themed blueprints ready for colour.
This is the ultimate cat experience you've been waiting for.
This app has tonnes and tonnes of hi-res still imagery of infinite cuteness as well as animated pics that you can then share on social media and email. You can even add your own photos of your own cats! Well, that just sounds purrfect.
This app includes a whole range of designs for puzzles, but also includes an entire section on cats. Yes.
Better yet, turn your own photos of cats into a jigsaw. Double yes.