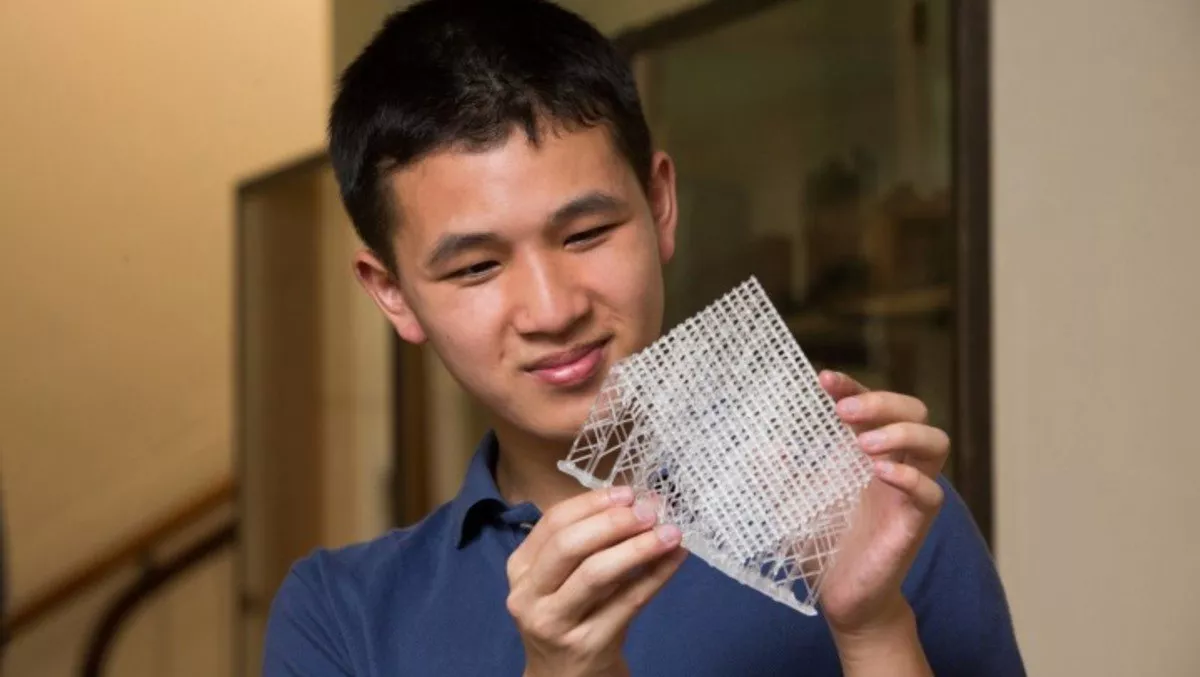 Young Kiwi scientist competes at Google Science Fair
Fri, 26th Jul 2019
FYI, this story is more than a year old
At this time of year there are plenty of foggy patches around the country – but what if it was possible to turn that fog into drinkable water?
That's exactly what young Kiwi Jonathan Chan has been developing, and this weekend he's off to San Francisco for the Google Science Fair as one of 20 finalists.
One day Chan spotted a spider web covered in water droplets. He then created a 3D printed mesh that could collect enough moisture to create drinkable water. This mesh could be used to support clean water for those in developing countries.
"Seeing this paved the rest of the way for my project. Overall, my experiences with the project have certainly shown me how handy biomimicry can be, as a tool to solve problems with science," says Chan.
He took out the Prime Minister's top science price in 2017, which took him to Oxford University with a $50,000 scholarship. He has been studying biochemistry at Oxford.
Now it's his time to scale up at the Google Science Fair, which attracts thousands of entries from people all around the globe every year.
At the grand finals this week, Jonathan will present to a panel including a NASA Astronaut, and scientists from Virgin Galactic and Senior Model Designer from LEGO.
"I was really surprised when I found out I got into the global finals. I really didn't think i''d make it this far," says Chan.
He is up against competitors from Ireland, Indonesia, India, the United States, Turkey, South Korea, Russia, Thailand, Singapore, Saudi Arabia, Kazakhstan, Taiwan, and China.
He hopes to continue studying sciences and has his sights set on a PhD and aiming for universities like Harvard, MIT or others in California.
Chan also has some advice for other young Kiwis hoping to kick start careers in STEM and help solve problems.
"You want a goal, you want to solve a problem, and science provides you an excellent way to solve problems. By learning more and more, just think of the problems you can solve with science, there are lots of problems in the world!